Corn on the cob is a summer favorite! Smoked corn on the cob will take what you are familiar with, throwing the corn on the cob on a grill. But what about doing corn on the cob on the smoker? In my opinion you get a far superior result. Corn on the cob was already easy, this keeps it simple but now smoking it adds some additional flavor. Let's dive in to this quick and easy recipe for smoked corn on the cob.
Smoked Corn On The Cob Prep
Besides the corn you are going to need 2 ingredients, olive oil and your choice of SPG rub. For this recipe I used Kinder's SPG, that I got from Costco.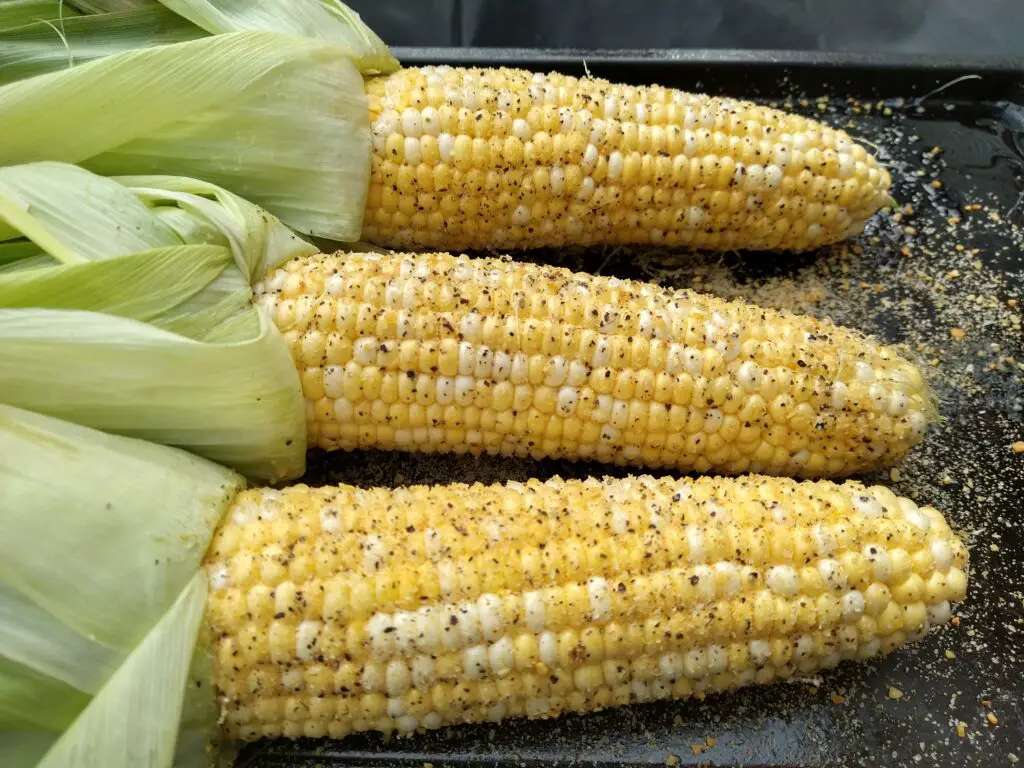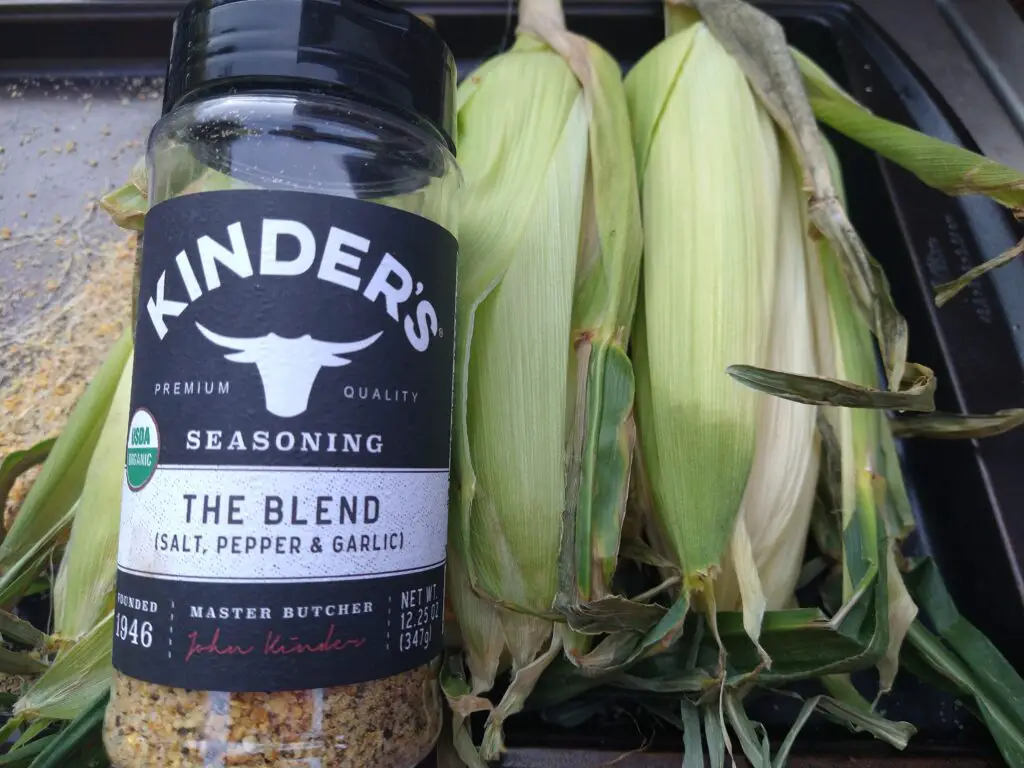 You are going to get your smoker going at 250° and I used a cherry wood. Any kind of fruit wood works well with this recipe.
While the smoker is getting up to temperature, we can start on the corn. Pour some olive oil into a bowl and grab a brush to apply the olive oil to the corn. You are going to only peel the husk back on the corn, DO NOT remove the husk from the corn. Once you have the husk peeled back, apply the olive oil all over the corn and then apply your SPG rub. You are going to lose some rub off the corn so I suggest doing it over a tray that way you can always roll the corn on the tray to pick up some of what you lost during application.
After having applied the olive oil and SPG take the husk and get it back in place the best you can. It never goes back in nearly as nice as it was before but that is ok, that will be how the corn gets some smoke flavor, too tight and the husk would absorb all the smoke. Once that is done, go ahead and place the corn on the smoker.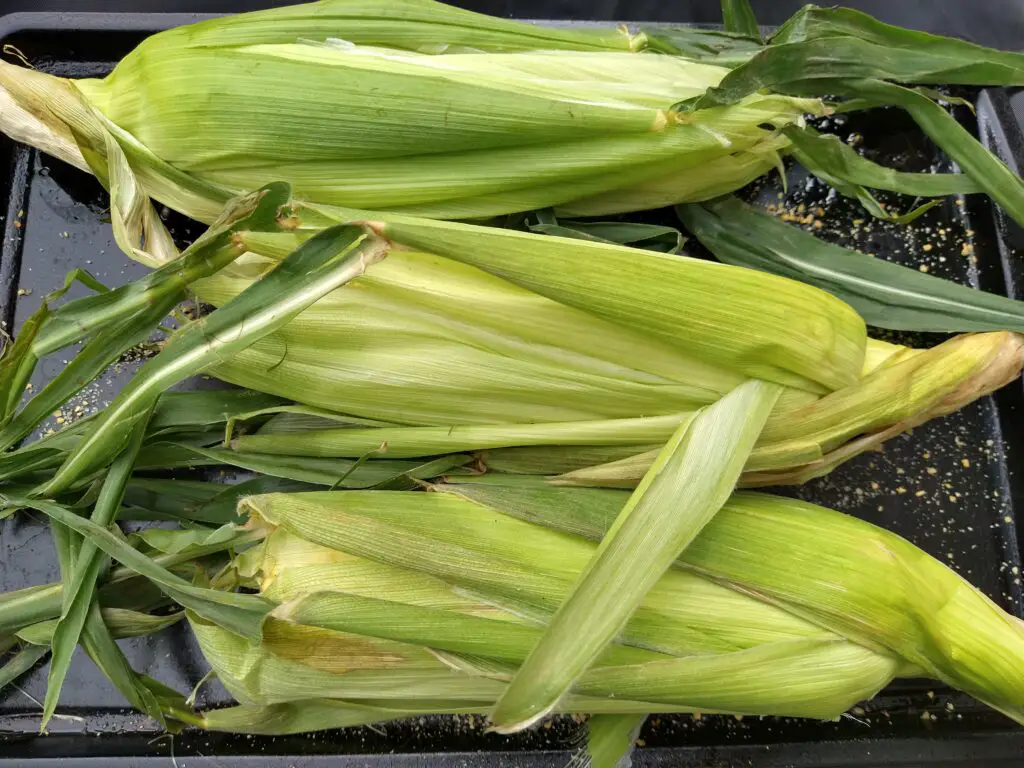 Time To Smoke the Corn On The Cob
Once its on the smoker it should not need more than 1 hour on there. I would turn it once, I will be honest, I am pretty sure it is not necessary but that's what I do. Once you it the hour mark, take a look see how the corn is looking. If you like what you are seeing go ahead and pull it. There is not science to it but that one hour mark is about what you want. Having done this multiple times, I cannot say there has ever been an issue after pulling this at one hour so you can feel pretty confident in that.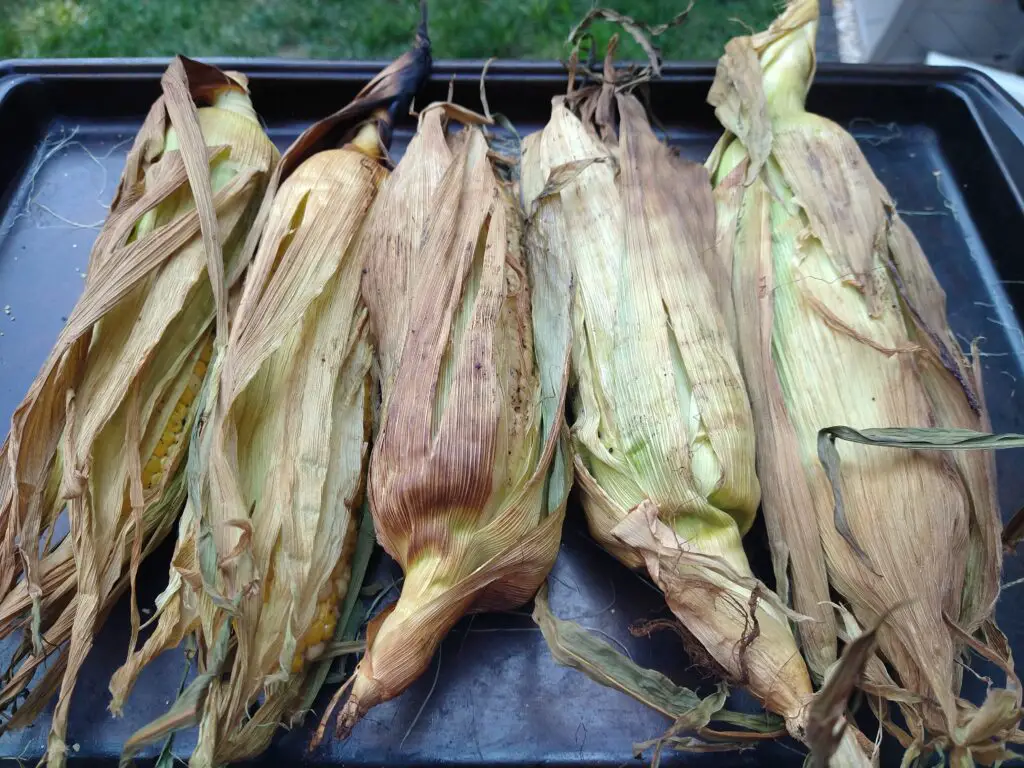 Serve this while it is hot, give it a few minutes to cool down but dive in. There should be enough flavor on there that after the smoke you should not need to add any kind of butter or additional seasoning. This is a summer favorite here in our house.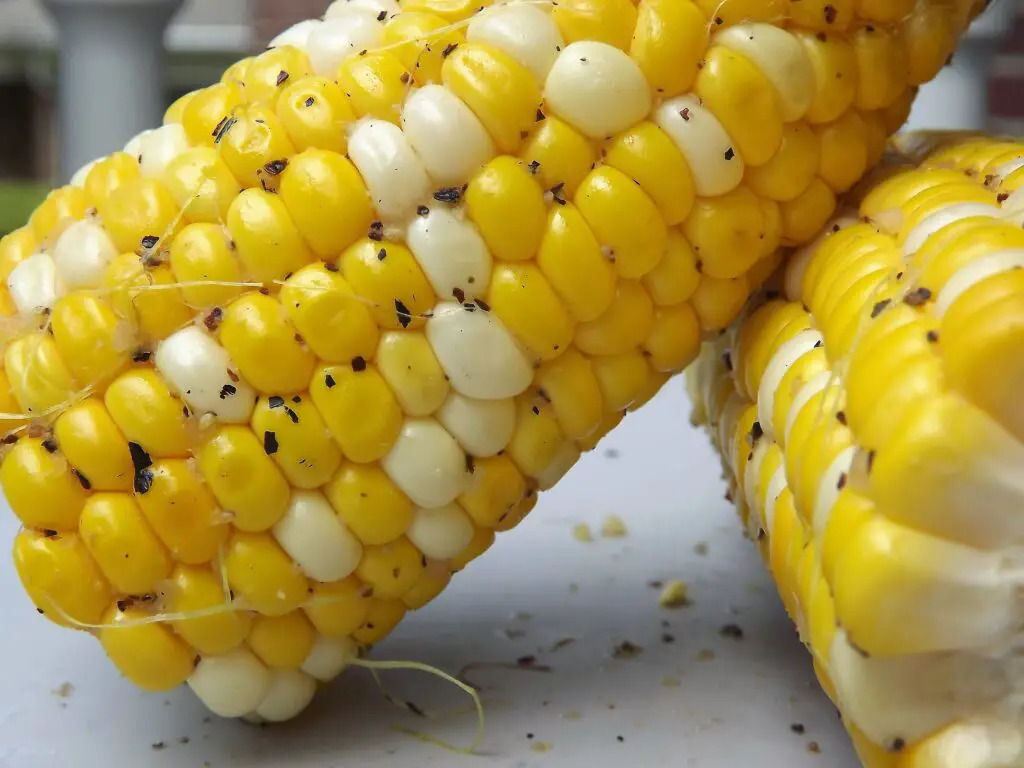 Enjoy this one! Keep that smoke rolling and let us know what think of this recipe! We appreciate your comments, questions and reviews.
Looking for some main dish ideas, check out our Simple Pulled Chicken Breast recipe or our meat loaf recipe. Neither will disappoint and will be great complements to the smoked corn on the cob!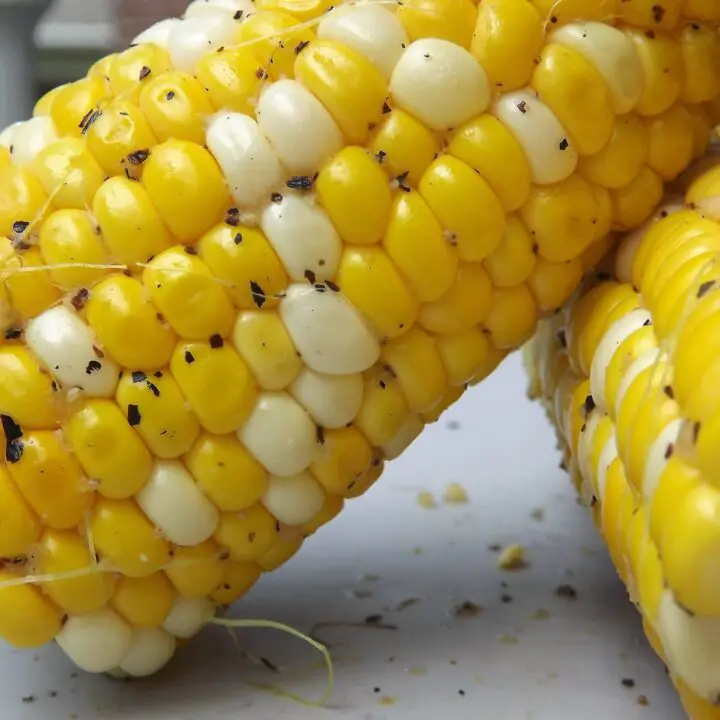 Smoked Corn on the Cob
Total Time:
1 hour
20 minutes
An easy smoked corn on the cob recipe. A great side dish, perfect for those summer BBQ's.
Ingredients
5 ears of corn
1/2 cup of olive oil
Your choice of SPG rub
Instructions
Get your smoker started to a temp of 250° using cherry wood
Peel back the husk of the corn (do not remove the husk)
Brush on the olive oil to each ear
Apply the SPG rub all over the corn
Put husk back in place over the corn
Place on smoker and smoke for 1 hour
Remove and let cool long enough to handle and eat
Nutrition Information:
Yield:

5
Serving Size:

1
Amount Per Serving:
Calories:

267
Total Fat:

23g
Saturated Fat:

3g
Trans Fat:

0g
Unsaturated Fat:

19g
Cholesterol:

0mg
Sodium:

1mg
Carbohydrates:

17g
Fiber:

2g
Sugar:

4g
Protein:

3g
This data was provided and calculated by Nutritionix on 8/23/2021