An easy chuck roast, is as they say is the poor man's brisket. A smoked chuck roast recipe is super easy and a great way to start if you are new to smoking. Your average roast will be in the 3-4lb range and will be significantly cheaper than a brisket. If you have a local butcher you are more likely to find a 4-5 pound chuck roast.
For our family, its not uncommon I will smoke two of them, and by the time they are done they are clearly smaller than the 3-4lbs I bought them at. The kids love them and around here there are rarely ever any leftovers. If you are new to smoking and do not think you are ready for a brisket yet, practice with a chuck. It's a great way to start out and you do not sacrifice on any flavor.
Chuck Roast Prep
Prep on the chuck is easy. All I do is coat it with some mustard, use the rub of choice for that day and after letting it sit for a few minutes to get it closer to room temperature I throw it on the smoker. If you are looking for rub ideas and SPG is always good, or if you want to make your own equal parts salt, garlic powder and black pepper does the trick. Personally, I do not use any injections or pans, its down, dirty and easy.
A recurring theme in my posts you will see is "easy". Some might inject or pan it but I have never done any of that and I cannot say I have ever had any issues.
As far as the smoker goes, I get my Weber Smokey Mountain up to temp, usually in that 225 degrees up 250 degrees range and will use a pecan wood, sometimes a cherry wood. I prefer the sweeter flavors but nothing wrong with choosing to do with a hickory type wood as well. You can also do this cut of meat on your pellet grill or any other style of smoker, probably with minimal if any modifications.
Smoking A Chuck Roast
So once the beef chuck roast is on, again its pretty easy. You want to give the bark time to set and then you can wrap if you so choose. After about 3 hours on, I will spritz every 45 minutes or so with some apple cider vinegar. Most of the time, I will not wrap and just let it ride through the stall. If I am short on time I will wrap, nothing worse than a hungry family. If I get an early enough start, like I said earlier, I will not wrap.
Now if you do decide to wrap, I have used foil but that will not hold the bark as well as butcher paper. The butcher paper will help you hold that bark through to the end of your smoke. Go with what you have, recently I have been using more butcher paper over aluminum foil and the difference in bark is noticeable. How long it takes from start to finish will hinge on a few different things. If you wrap, your time will be faster than what I do and not wrap. So you are asking, how long to smoke chuck roast? On average my chucks will take about 10 hours, with no wrap.
If you finish earlier than you need you can always wrap it in some towels and throw it in a cooler and it will stay warm for a 2-3 hours that way, maybe even longer.
The other factor is are you slicing or shredding.? If you are going to slice you will be pulling the chuck at around 175°, if you are going to shred the chuck, you want to keep it on until its probe tender and that will be in the realm of 203°. So again, wrapping will speed up your time, but then shredding will have it on longer than slicing.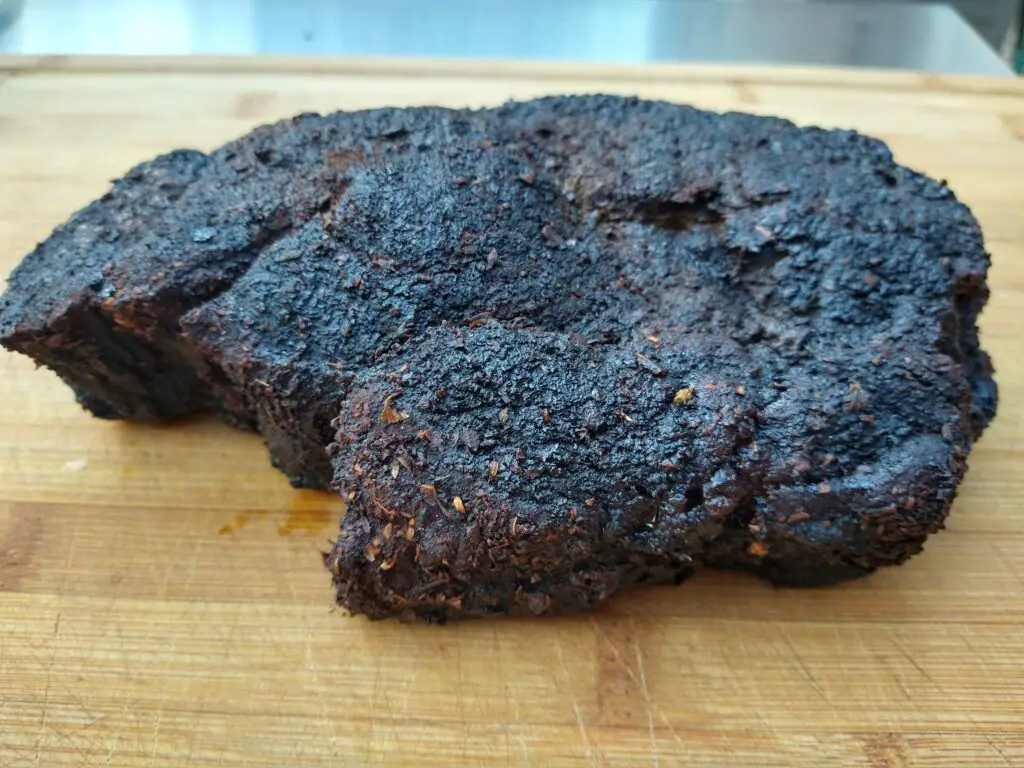 Smoke Chuck Roast – After The Smoke
Once you have pulled the chuck, either when the internal temperature reaches the 175° range for slicing or around 203° for shredding, you will let it rest for a bit. If you have not wrapped, I tent it with some foil and then give it about 30 minutes to rest. Once you have given it some time to rest, the next part is the best, you start slicing or shredding and enjoy it for a meal.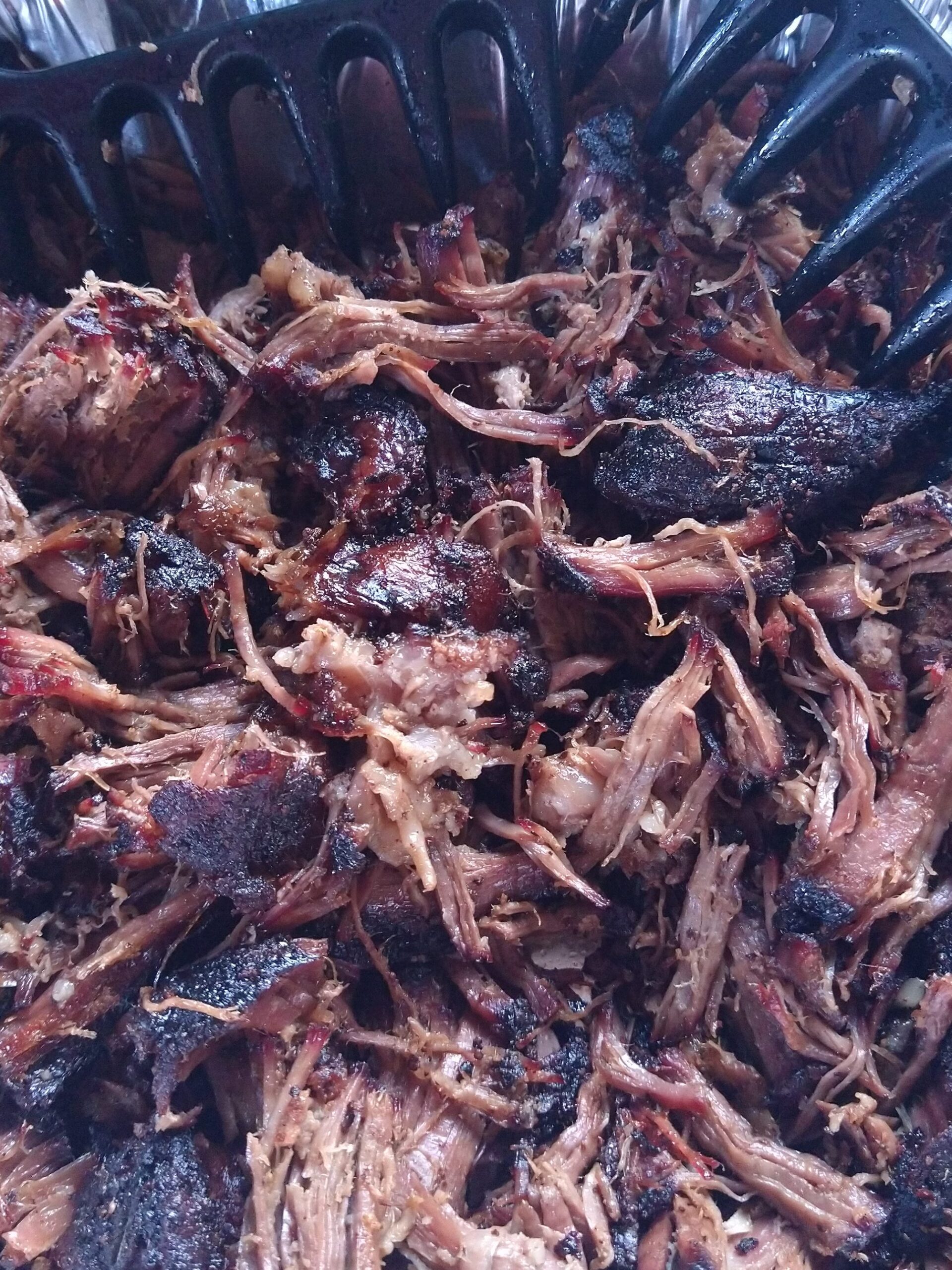 For this chuck, I was shredding and then making tacos, the rub I used on this was actually homemade and made to give it some authentic Mexican flavor. Enjoy this easy chuck roast recipe. As I mentioned at the beginning, chucks are great if you are looking to save a few bucks, just getting started smoking and want to practice before doing a brisket or looking for something that gives you the option to slice or shred.
Looking for some other main dishes and recipes here are some suggestions:
Thanks for being here and checking out this smoked chuck roast recipe. I hope you enjoy it! We always appreciate comments, 5 star recipe rating and social media shares. As always, keep that smoke rolling!
This post contains affiliate links. If you use these links to buy something I may earn a commission.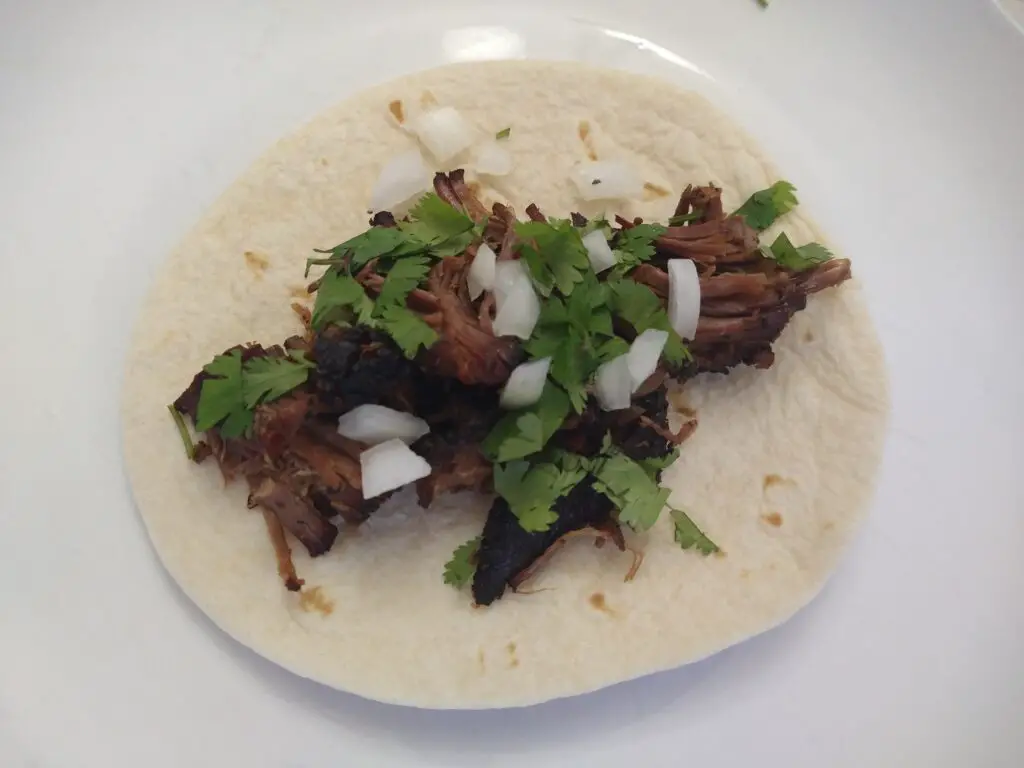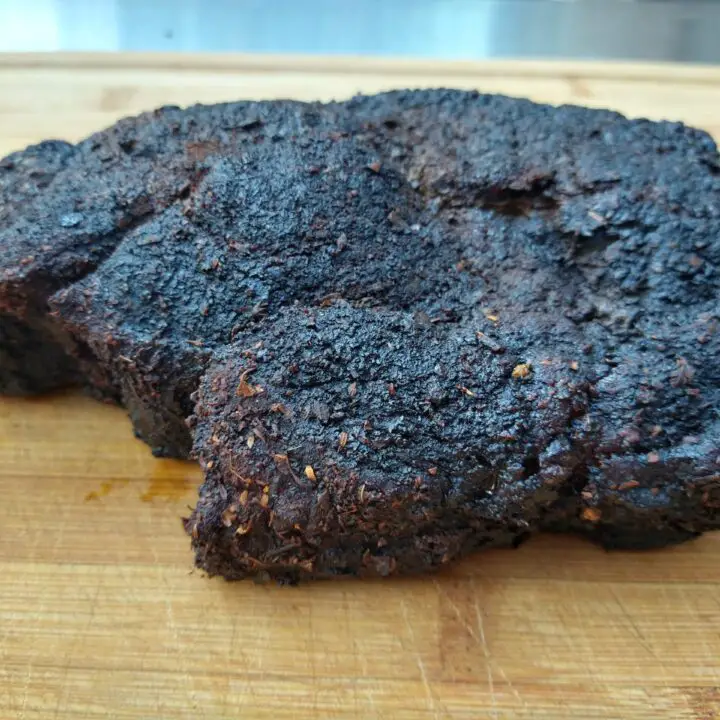 Chuck Roast
Additional Time:
30 minutes
Total Time:
10 hours
40 minutes
A quick and easy chuck roast (poor man's brisket) recipe
Ingredients
chuck roast 3-4lb
mustard
rub of choice
apple cider vinegar
Instructions
Prep your smoker to 225, using wood of your choice. I usually use pecan, cherry and/or hickory
Coat the chuck with mustard and then cover in your rub
Place on smoker, after 3-4 hours spritz with apple cider vinegar every 45 minutes
Once you like how the bark is set, wrap in either foil or butcher paper
If you are slicing pull around 180, if shredding pull around 203 but ensure it is probe tender
Let rest for about 30 minutes
Nutrition Information:
Yield:

8
Serving Size:

1
Amount Per Serving:
Calories:

200
Total Fat:

10g
Sodium:

294mg
Protein:

23g