This post contains affiliate links. If you use these links to buy something I may earn a commission. Thanks!
Grilled flank steak for fajitas are a favorite around here. This recipe is great for that Taco Tuesday (converted to a fajita Tuesday) or a Cinco de Mayo kind of night, when you are looking to make fajitas.
Side note on Cinco de Mayo: did you know most Mexicans do not celebrate Cinco de Mayo. Only the state of Pueblo celebrates the holiday and for the most part its a US concoction made to sell tacos and beer. Ok but I digress, back to some good grilled flank steak for fajitas.
Grilled Flank Steak For Fajitas Prep
So this grilled flank streak for fajitas recipe is pretty easy, first you are going to make the marinade, the components are below in the recipe card. Anytime I marinade steak I try to do it at least over night, I want the meat to pull in as much of the flavor as possible. In this case I got this one in the night before and it got about 18 hours of marinating time. I used a flank steak that was just over 2lbs for this grilled flank steak for fajitas meal.
Grilling The Flank Steak and Prepping The Fajitas
Once you get this pulled from the marinade it only gets easier, I got my Weber grill fired up high/medium flames and grilled the steak for about 7 minutes on each side. You are going to have to gauge this based on the size/thickness of the meat and determine how long you need to grill it on each side. I was going for a medium, it was probably closer to a medium rare when it was finally pulled and sliced.
While I was letting the meat do its thing on the grill I started working on the peppers and onions for the fajitas. For this recipe I used three red peppers, three green peppers and one red onion.
I sliced everything up nice and thin and got it all into one of my cast iron pans. From there I added the following: 2 tbs of olive oil, salt and pepper to taste, 1 teaspoon of chili powder and 1 teaspoon of Flat Iron Pepper Flakes, Hatch Valley. I did not go crazy adding a ton of flavor to the peppers and onions because the steak is packed with flavor. You do not want the peppers and onions to override flavor in the steak. It took 10-15 minutes to get those peppers and onions sautéed and ready for the steak.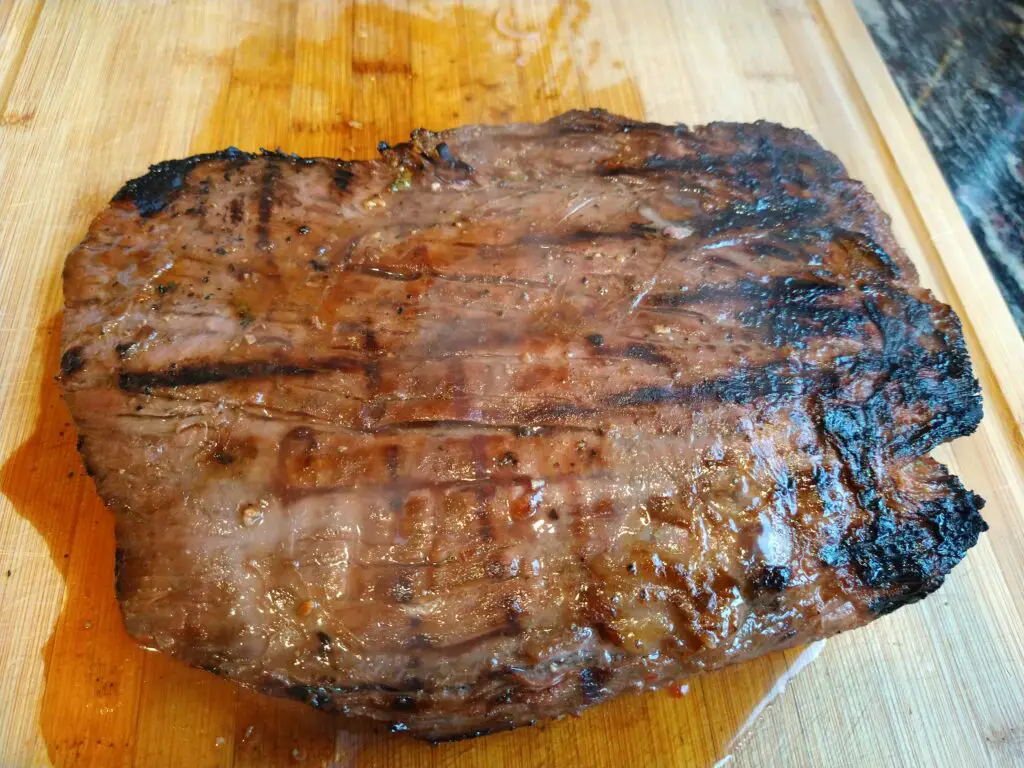 After grilling the steak for 7 minutes on each side, I pulled the steak and let it rest for a about 10-15 minutes tented under some foil. After you let it rest for those 10-15 minutes you can go ahead and start to slice it. Your peppers and onions should easily be done at that point. You can start putting those fajitas together and start diving into this dinner!
Thanks for being here and checking out this recipe! If you enjoyed it we always appreciate a review, comment or share on social media. If you are looking for some other ideas on meals, here are some suggestions:
If you need some ideas for snacks or sides give these a try: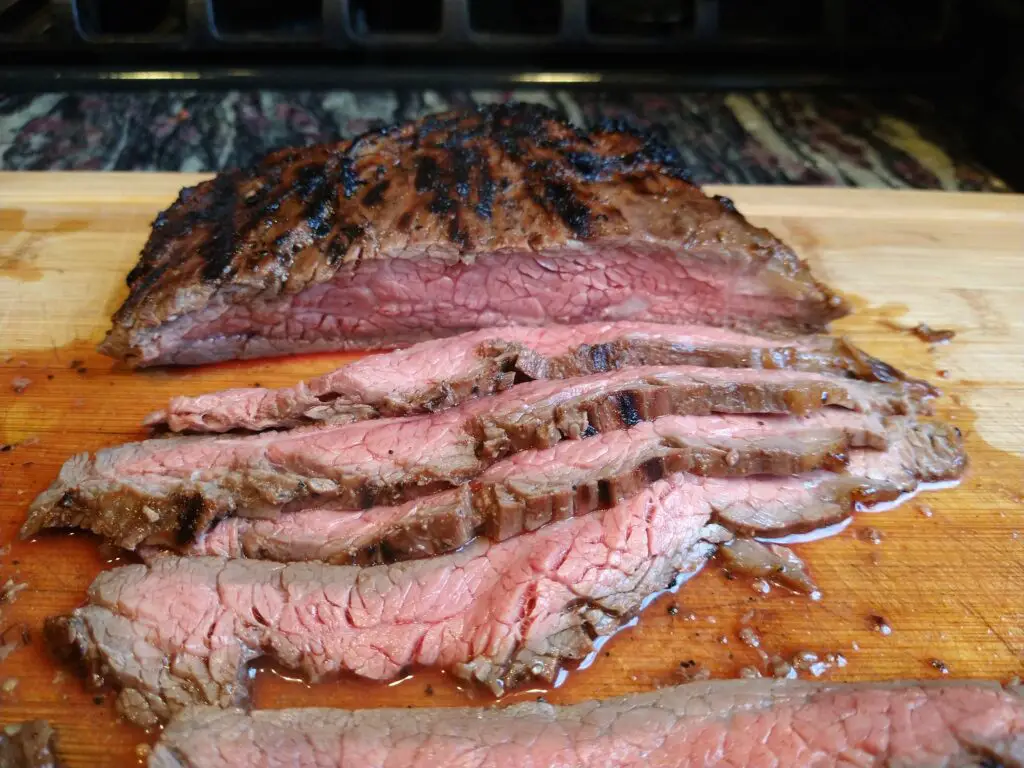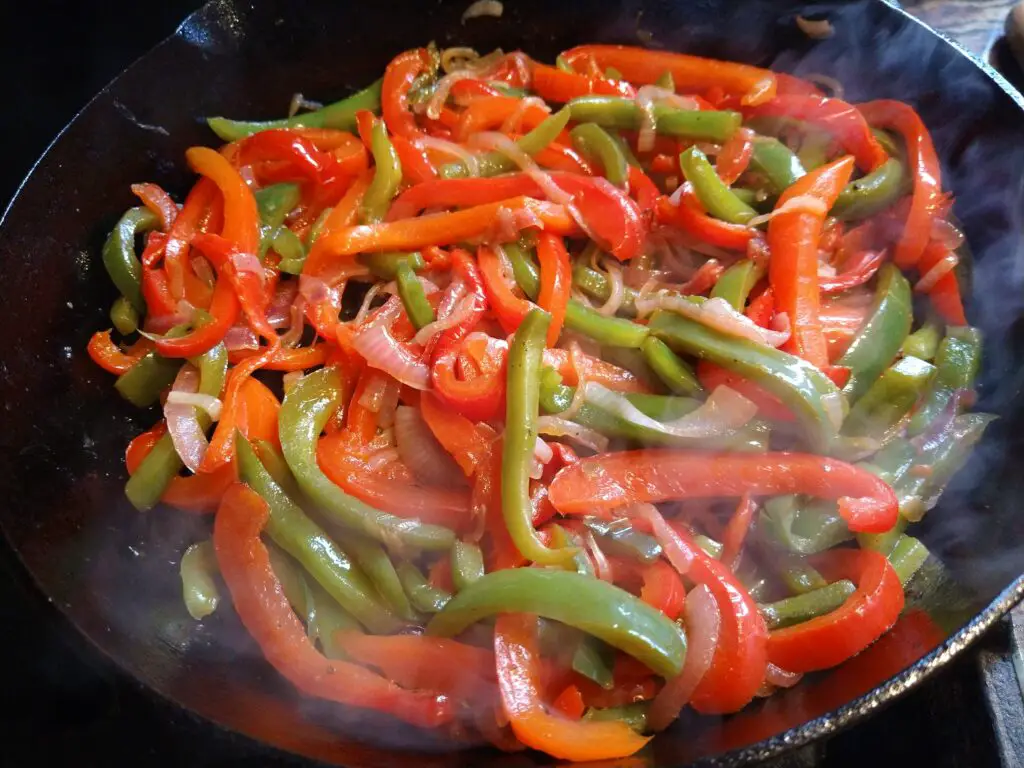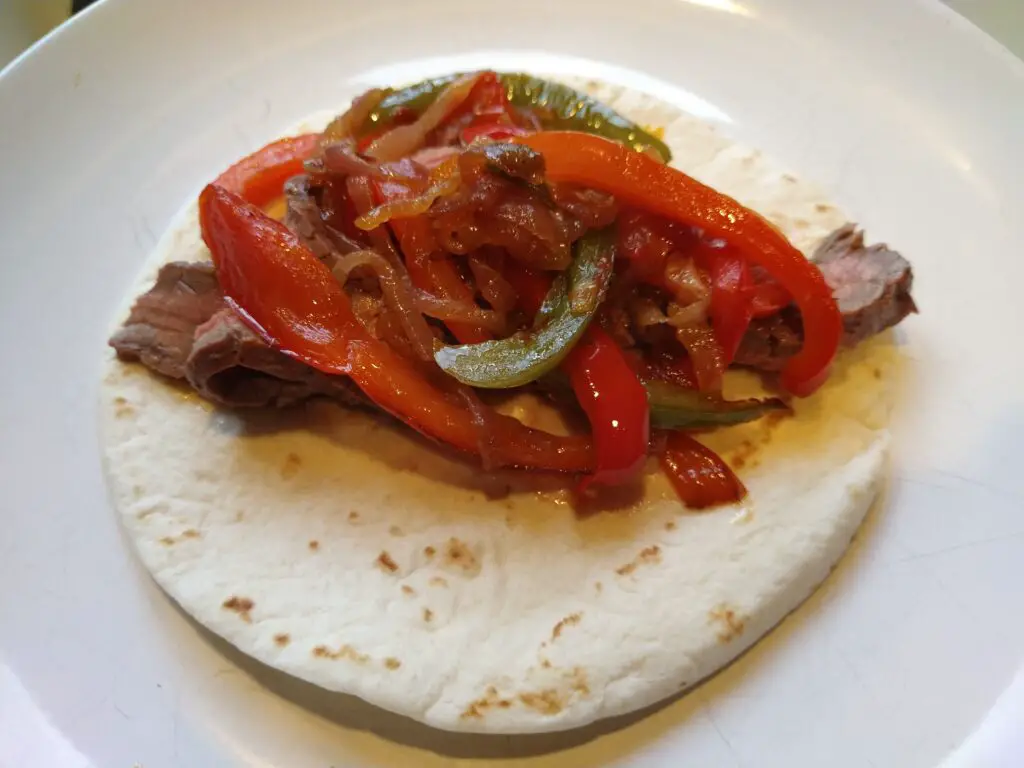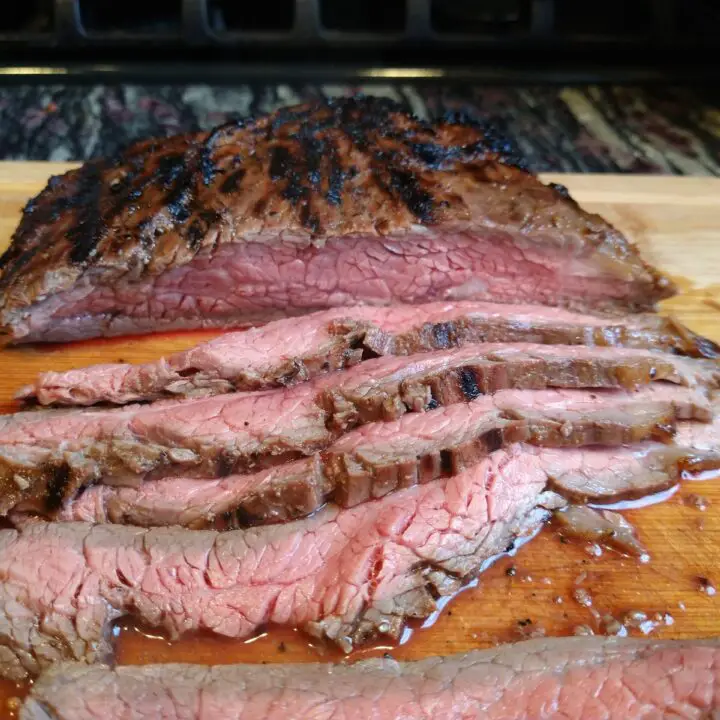 Grilled Flank Steak For Fajitas
Total Time:
8 hours
15 minutes
Grilled Flank Steak, perfect for fajitas or tacos.
Ingredients
Flank Steak Marinade
1/2 cup lime juice
1/3 cup pineapple juice
2 tbs Worchester sauce
4 tbs olive oil
1 tbs minced garlic
2 tsp cumin
1/2 tsp chipotle pepper
1 tsp of salt
1 tsp pepper
1 tsp Flat Iron Sweet Heat Pepper Flakes
1 tsp paprika
2lbs of flank steak
Pepper and Onions
3 red peppers
3 green peppers
1 red onion
2 tbs olive oil
1 tsp chili powder
1 tsp Hatch Valley Flat Iron Peppers
salt and pepper to taste
Instructions
Mix all the ingredients for the marinade into a bowl. Place the marinade and steak into a ziploc bag and let it sit overnight at
After marinating, remove steak from the bag and place on the grill on high/medium heat for approximately 7 minutes on each side.
While grilling cut up the peppers and onion and sauté in a pan until soft. While sauté slowly stir in ingredients
Once steak and peppers and onions are complete enjoy the fajitas.
Nutrition Information:
Yield:

8
Serving Size:

1
Amount Per Serving:
Calories:

362
Total Fat:

20g
Saturated Fat:

5g
Trans Fat:

0g
Unsaturated Fat:

13g
Cholesterol:

91mg
Sodium:

424mg
Carbohydrates:

12g
Fiber:

2g
Sugar:

6g
Protein:

33g
This data was provided and calculated by Nutritionix on 7/28/2021