Smoked pancakes are exactly what you need as you are prepping the smoker for that all day smoke. Maybe its Thanksgiving morning or a Saturday or Sunday during the summer. You can even, throw this on post smoke and make it for the kids to eat on weekday mornings before school. There are not a ton of smoker breakfast recipes out there but we got one for you and hope you enjoy it!
How To Make Smoked Pancakes
I like simple and easy so this recipe is going to call for an out of the box or in this case out of the bag, pancake recipe with some minor modifications. We really enjoy the Krusteaz pancake mix that is at Costco but a lot of other stores have it as well. You can start out following the measurements listed on the package. Which consist of the following:
2 cups of the mix
1 1/3 cup of cold water (first modification is to substitute the water for milk and get some additional flavor)
My additions to this are the following:
1 teaspoon of vanilla
1 egg
By doing this we are adding some additional flavor and looking for get these with a bit more fluff to them.
Once you have your items, go ahead and whisk the pancakes. While you whisk you are looking for eliminate the lumps but too much whisking takes away some of the air bubbles that provide the fluffiness. Once you have the the batter mixed, you are going to pour the batter onto a 9×13 foil pan. I would suggest applying some cooking spray or butter on the bottom to avoid any sticking. Once that is done we can move to smoking the pancakes.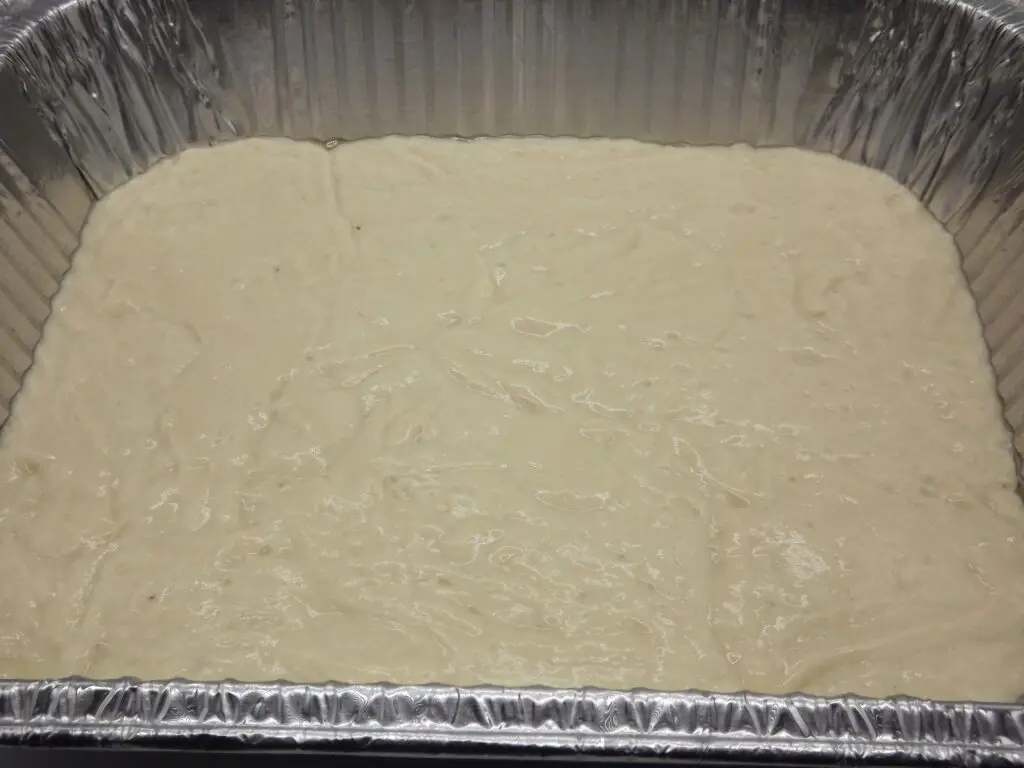 Smoking Pancakes
I did this recipe on my Weber Kettle. I started off using the snake method and some maple wood. Because this will not be on long, you do not need a long snake nor do you need a lot of wood. You do want to be sure that the wood is closer to the front of your snake since this is a shorter smoke. You will want to get your smoker up to a temperature of 225° for this smoke.
Once you are up to temperature, you can go ahead and place the tray on the smoker. You are going to leave these for about 30 minutes and at that point, you will have some melted butter, 2 tablespoons to be specific and will brush it onto the top of pancakes. This will add some flavor and keep them nice and moist.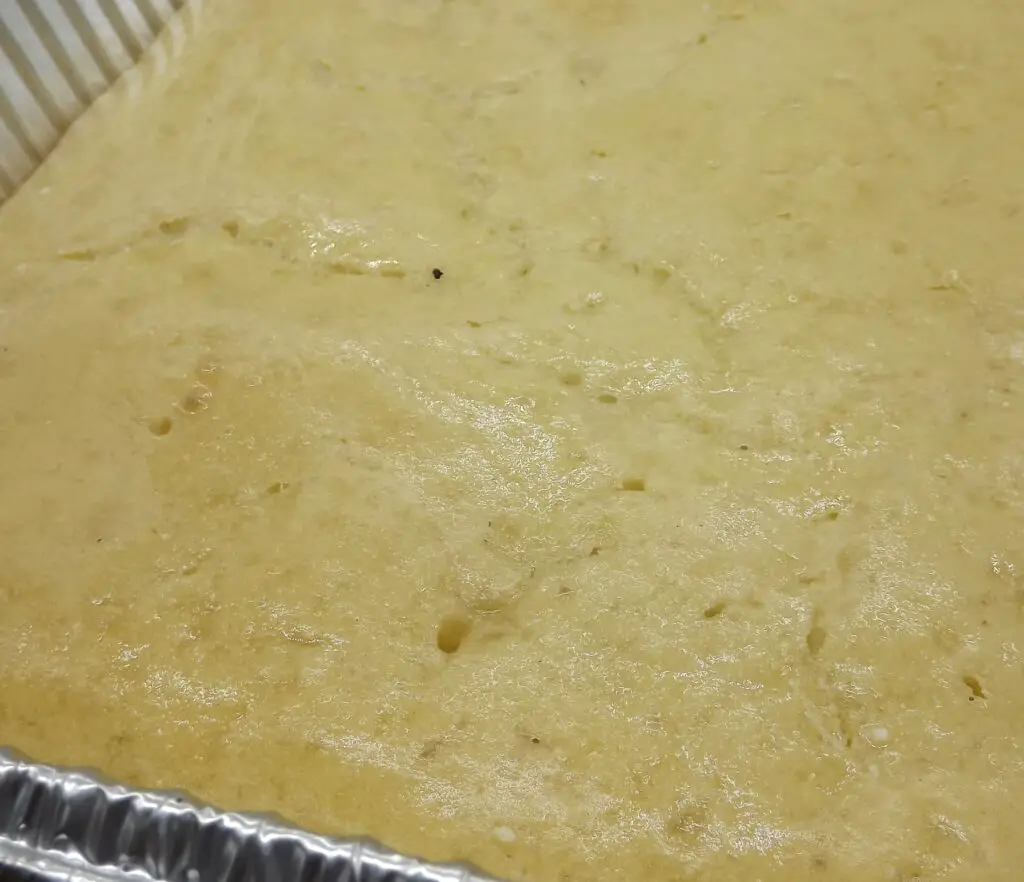 You should then need about 10 more minutes of time before these are done. You are then going to leave the pancakes on until it passes the classic clean toothpick test. If you can pull the tooth pick out clean then they are ready. It should be noted that any variations in how much mix your use or tray size can impact how long it will take to finish these. Odds are with any changes to the large serving sizes, you are probably done in about an hour and no more.
No need to let these rest! Save that for the smoked meat. You can serve these with your standard breakfast sides. You can throw some sausages on the smoker with these as well, get some maple flavor on those too.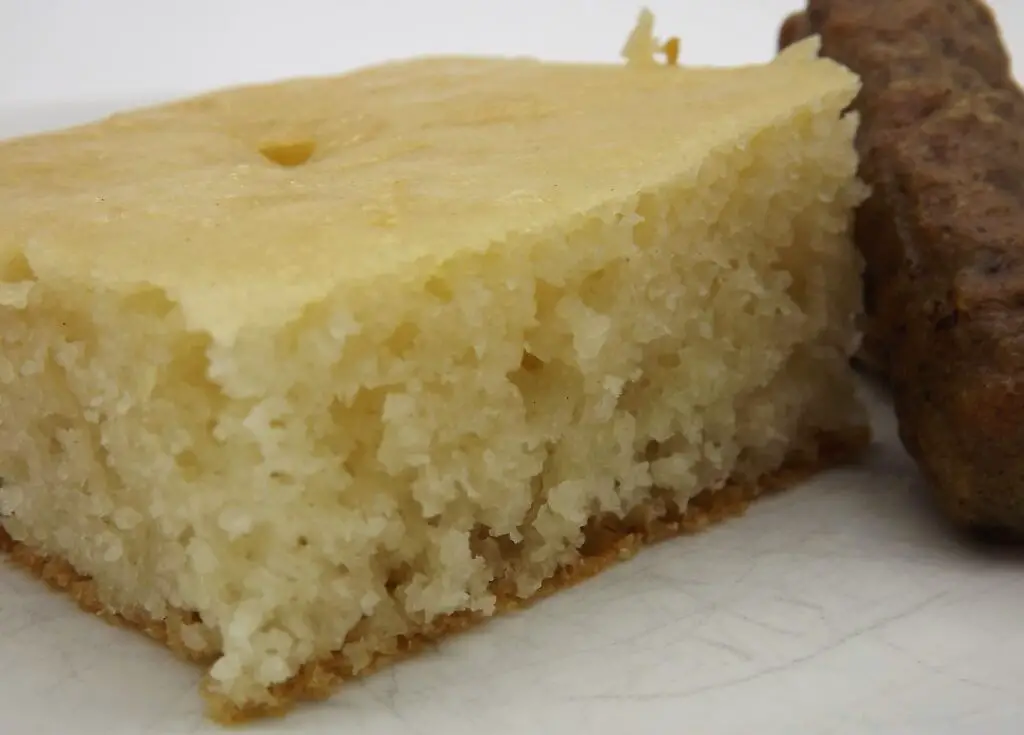 You can cut these pancakes almost as you would a sheet cake and serve while hot.
Smoked Pancakes Wrap Up
This is a great compliment on the morning of a smoke and makes for a great breakfast. As I mentioned up top, you can also make this in advance, for the kids on those school mornings. Perfect to take on the run and already packed with flavor so you can enjoy without the syrup.
Thanks for being here and checking out this Smoked Pancakes recipe. I hope you enjoy it! We always appreciate comments, 5 star recipe rating and social media shares. As always, keep that smoke rolling!
If you are looking for some other recipes here are some suggestions:
This post contains affiliate links. If you use these links to buy something I may earn a commission. Thanks!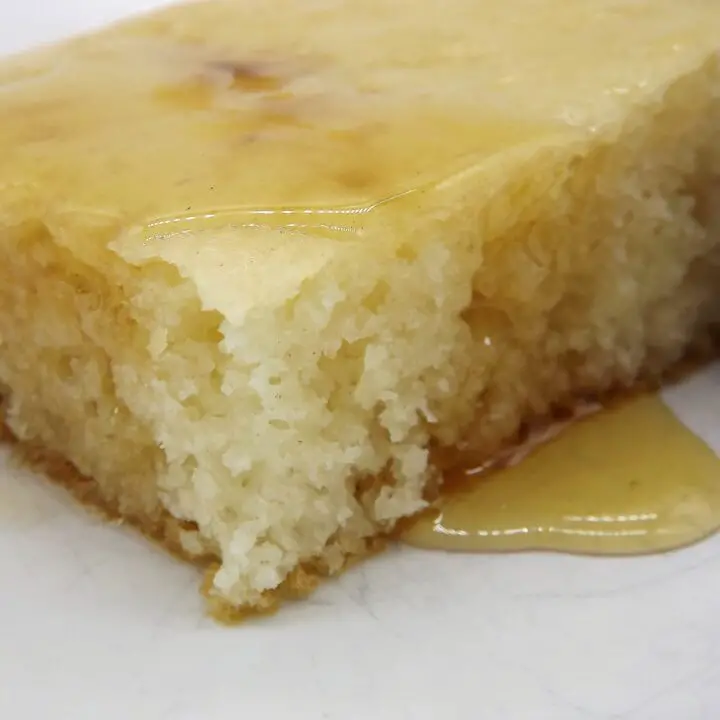 Smoked Pancakes
Smoked pancakes are exactly what you need as you are prepping the smoker for that all day smoke. Maybe its Thanksgiving morning or a Saturday or Sunday during the summer.
Ingredients
Krusteaz pancake mix (substitute the water with milk)
1 egg
1 teaspoon vanilla
2 tablespoons of butter
Instructions
Set smoker to 225 using maple wood
Follow instructions of the pancake mix, substituting the water for milk and adding 1 egg and a teaspoon of vanilla
Pour batter into foil tray, first coating with cooking spray to avoid sticking
Smoke for 30 minutes and then brush on melted butter
Smoke for another 10 minutes, remove and serve
Nutrition Information:
Yield:

4
Serving Size:

1
Amount Per Serving:
Calories:

120
Total Fat:

7g
Saturated Fat:

4g
Trans Fat:

0g
Unsaturated Fat:

3g
Cholesterol:

62mg
Sodium:

204mg
Carbohydrates:

10g
Fiber:

0g
Sugar:

2g
Protein:

3g