This smoked pork tenderloin recipe is a great summer recipe topped with a sweet honey glaze. Pork tenderloin are super easy and quick, that will be thoroughly enjoyed by the family and your guests.
The Difference Between A Pork Loin And A Pork Tenderloin
Before we dive into the recipe, I want to briefly touch on the differences between pork loin and pork tenderloin. On social media it is not uncommon for people to think they have a pork loin when they might have a tenderloin or vice versa. So what exactly is the difference?
What Is Pork Loin?
Pork loin is a leaner cut of meat from the back of the pig. It is most likely to be bought boneless but can be found with the bone in. If you are a Costco shopper you will find the boneless version there. It is thicker and longer than a tenderloin. It will also have a decent fat cap on it. If you are going to smoke pork loin, it should be hot and fast, or if grilled, seared and then roasted over medium heat. Because it is leaner cut of pork, it is not good for a shredded pork and is best served sliced or as pork chops.
If you are looking for a smoked pork loin recipe, take a look here.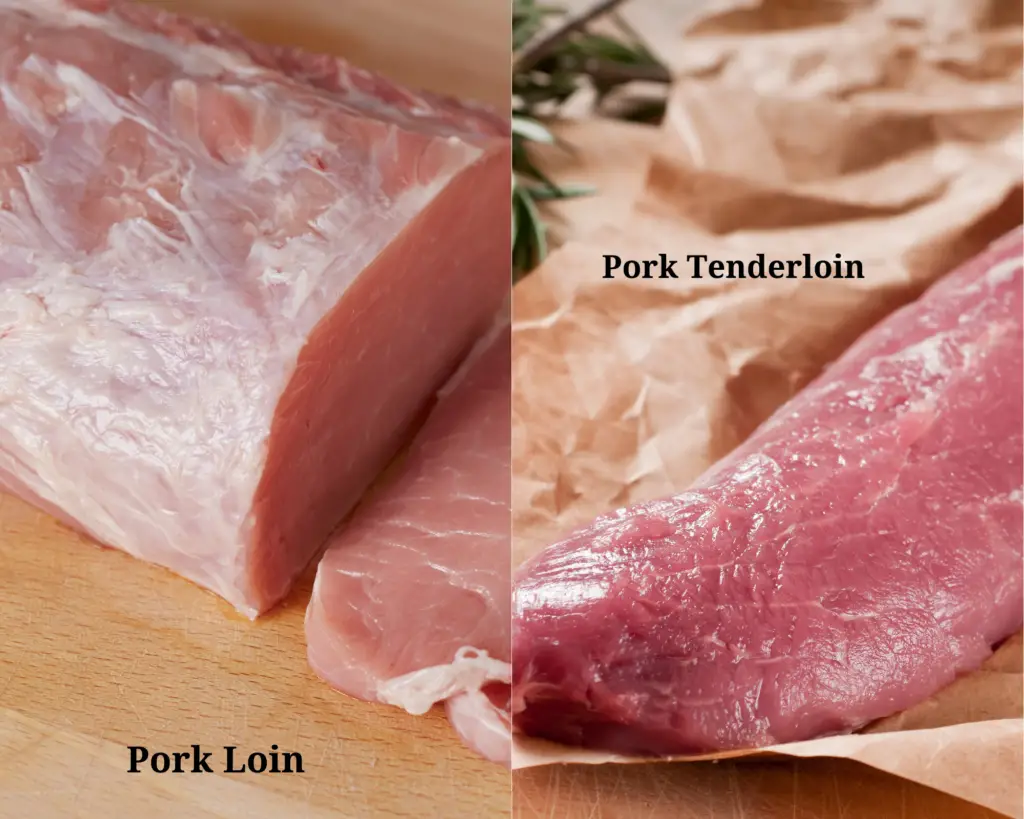 What Is Pork Tenderloin
Tenderloin is also a leaner cut. It is the muscle that runs along the backbone of the pig. It is always going to be boneless. If you are buying at Costco it is sold in packs of two. When compared to a loin, it is smaller and not as thick. There is no real fat cap on a tenderloin. In a similar fashion to the loin, smoked pork tenderloin needs to be done hot and fast or if grilled done so in the same manner as the loin. Both, if not cooked correctly are subject to being dried out.
The smaller size of the tenderloin lends itself not so much to a pork tenderloin sandwich as much as it does a slider. A pork tenderloin is what we will be smoking here.
What You Need To Make Smoked Pork Tenderloin
There are two sets of ingredients you will need for this smoked tenderloin recipe. This first set is to prep the pork tenderloin, with our own dry rub, for the smoker:
salt
pepper
garlic powder
onion flakes
The next set of ingredients will be for the honey glaze:
Butter
Brown Sugar
Honey
Peach juice
As is my tendency, I love this recipe because it is low on ingredients, quick to make and easy to prep.
How To Smoke Pork Tenderloin
I smoked this pork tenderloin on my Weber Smokey Mountain. With that being said, as is the case with many recipes, you can choose to do this recipe on your Traeger pellet grill, Kettle or other smoker of choice. We are going to do this hot and fast at a temperature of 275°. A fruity wood goes great with this recipe, so go with an apple, pecan or cherry wood.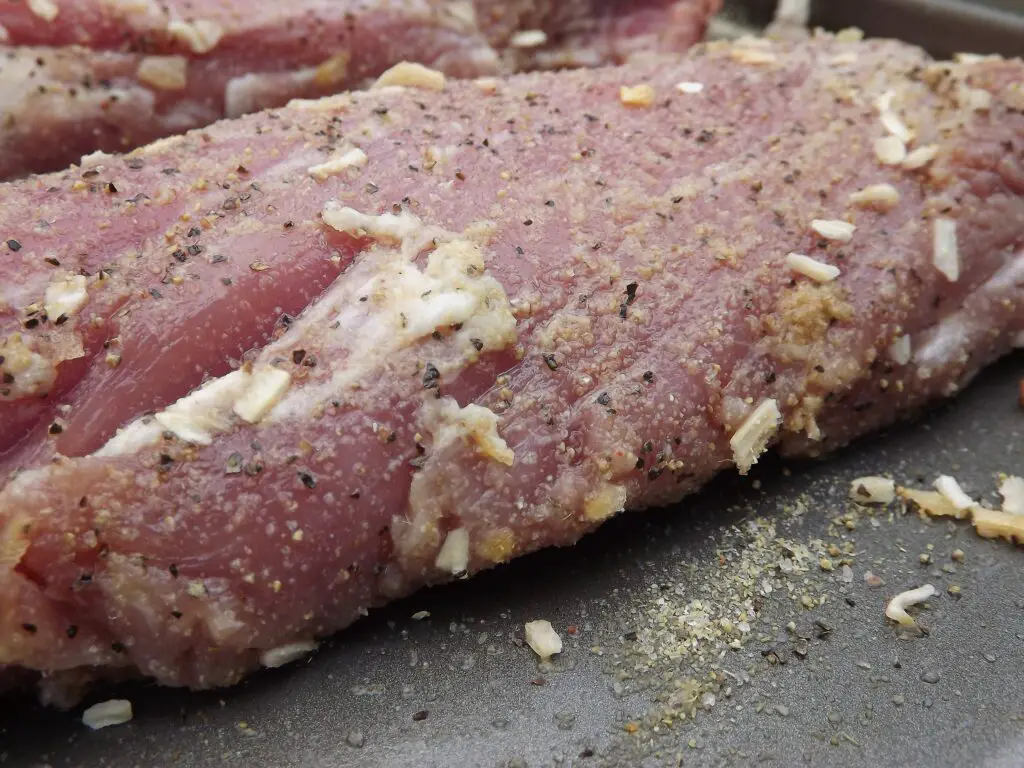 While your smoker is getting up to temperature the first thing we need to do is remove some of the silver skin from the tenderloin. Using a butter knife, you should be able to easily pull it back. After having removed the skin you can coat your tenderloin with the salt, pepper, garlic powder and onion flakes. I would coat all sides, so be sure to rotate and get good coverage on the tenderloin. Once this is done and the smoker is ready go ahead and put it on.
Now that its on, you will monitor the temperature. If you need a good digital meat thermometer, take a look at the ThermoPro TP20. This is a great probe and one of the better out there for the cost.
We are not going to do anything with the smoking pork tenderloin until the internal temperature reaches 135°. Leading up to that, you can start making the glaze using the ingredients I listed above, with the exact measurements in the recipe card. Combine and stir over a low heat until all the ingredients are combined and you see the brown sugar is dissolved. When you see it hit 135° we are going to coat it with the honey glaze.
I would hit one side and then turn it over to coat the other side with the glaze. At this point you let it continue to smoke until the tenderloin reaches 145 degrees. Once it hits 145° you can pull it and let it rest. Your rest period should be about 15 minutes. Because tenderloin can get dried out you do not want to let rise above the 145° while on the smoker.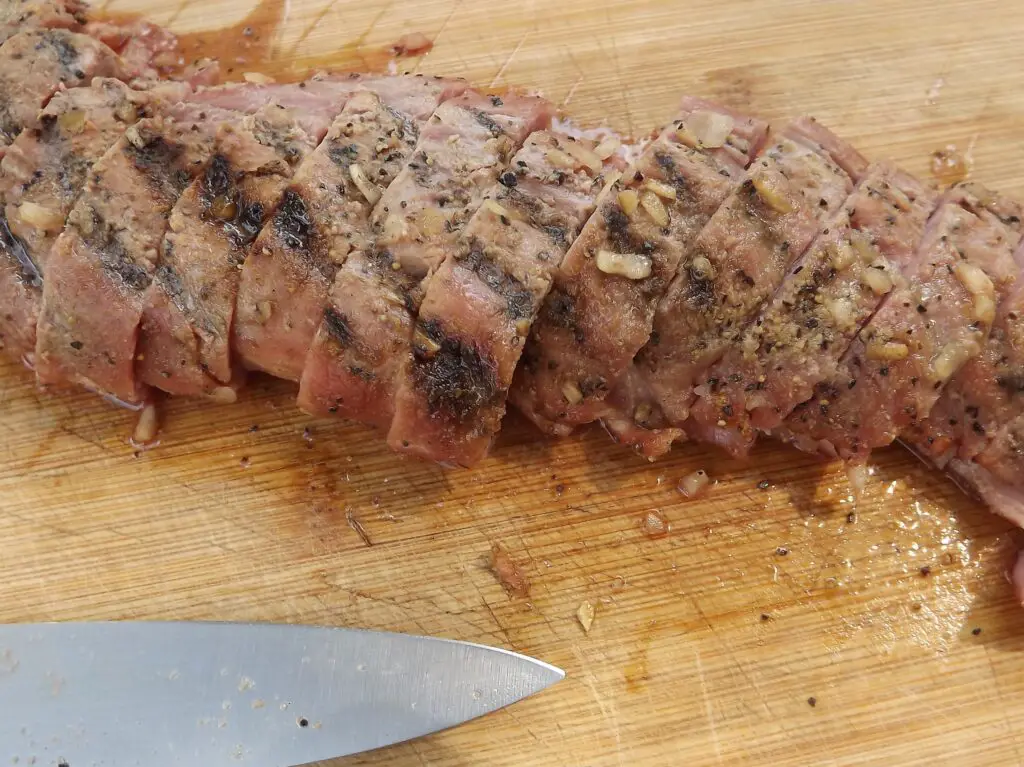 Smoked Pork Tenderloin Recipe Wrap Up
As I mentioned above soon as you hit 145°, pulled it and let it rest for 15 minutes. Tent it with some foil and then you can grab that sharp knife and slice away. Pork tenderloins are great for sliders but can be eaten sliced as is. Since they are smaller, than a smoked pork loin roast you will usually need 2-3 to feed a crowd, if not more.
Thanks for being here and checking out this Smoked Pork Tenderloin Recipe. I hope you enjoy it! We always appreciate comments, 5 star recipe rating and social media shares. As always, keep that smoke rolling!
If you are looking for some other recipe suggestions take a look at these:
This post contains affiliate links. If you use these links to buy something I may earn a commission. Thanks!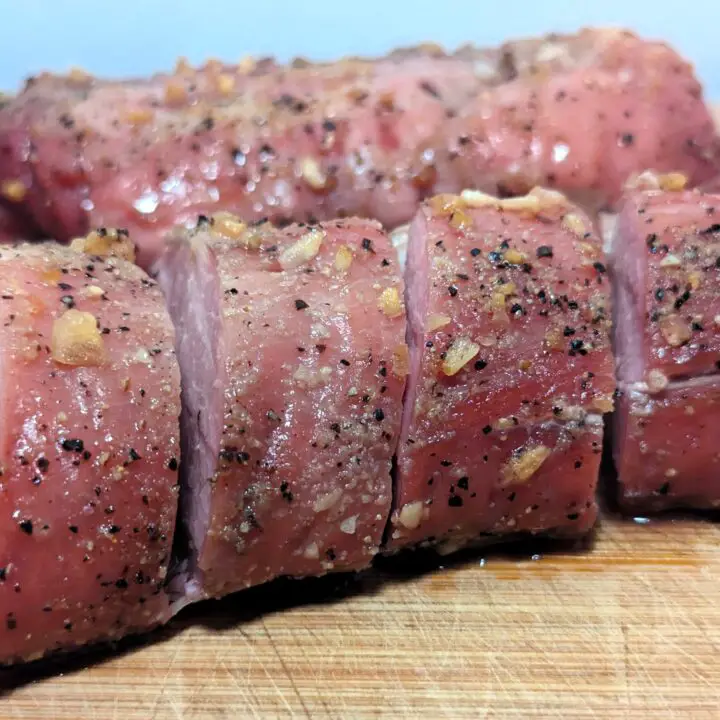 Smoked Pork Tenderloin Recipe With Honey Glaze
Total Time:
1 hour
30 minutes
This smoked pork tenderloin recipe is a great summer recipe with a peach marinade a topped with a sweet honey glaze. Pork tenderloin are super easy and quick, that will be thoroughly enjoyed by the family and your guests.
Ingredients
1 tsp Salt
1 tsp Pepper
1tbsp Garlic Powder
1 tbsp Onion Flakes
24 oz Pork Tenderloin
Honey Glaze
1/4 cup Honey
1/2 cup Brown Sugar
1/4 cup Peach Juice
1 stick of butter
Instructions
Set smoker to 275°, using a cherry or pecan wood
Coat the top and bottoms of the tenderloins using the salt, pepper, garlic and onion flakes.
Place tenderloins on the smoker for approx. 1 hour
\Combine the ingredients for the honey glaze and stir over low heat until the sugar has dissolved and all ingredients are well mixed
When the tenderloins reach an IT of 135°, coat with the honey glaze
At an IT of 145° pull the tenderloins and let rest for 15 minutes
Slice and serve
Nutrition Information:
Yield:

8
Serving Size:

1
Amount Per Serving:
Calories:

312
Total Fat:

15g
Saturated Fat:

8g
Trans Fat:

1g
Unsaturated Fat:

5g
Cholesterol:

92mg
Sodium:

435mg
Carbohydrates:

22g
Fiber:

0g
Sugar:

21g
Protein:

23g