Pulled beef sliders are perfect for that summer BBQ, game day football party or holiday party. The smoke flavor combined with the SPG rub and Hawaiian roll makes for a melt in your mouth pulled beef slider.
What Beef Is Used For Sliders?
For this recipe, we are going to use a chuck roast. Chuck roasts are very forgiving, relatively inexpensive and loaded with flavor. You can also use a brisket but that is a lot of meat if you are just doing sliders and takes significantly longer to smoke. You average chuck at the grocery store will be about 3lbs, not likely to be much more. If you are looking for one that is larger, try your local butcher. There is a good chance you get them 4lbs or more there.
Pulled Beef Sliders Recipe
Let's start prepping the smoker for this slider recipe. We are going to do this beef chuck roast low and slow on the smoker. We will need to get it to about 250° and for this recipe I used B&B Char logs and 2 chunks of pecan wood and 1 apple. While that is getting up to temperature we can start with the chuck roast prep. So this is easy, I opted to start with using some mustard as a binder. You can read some more about binders and other info here.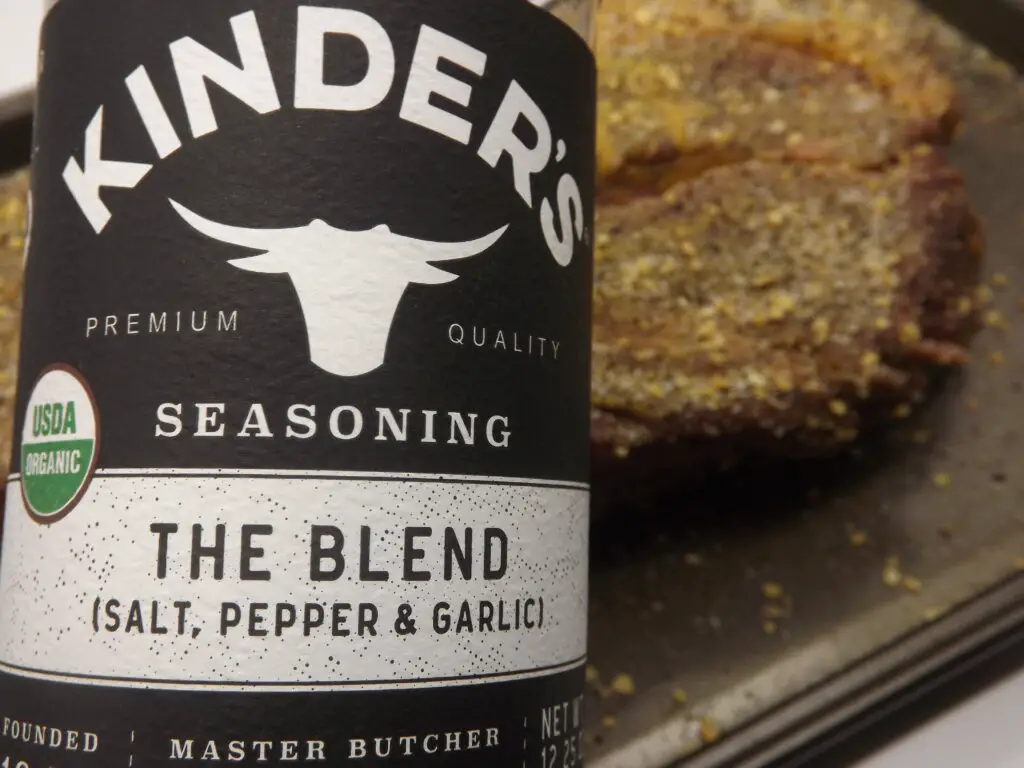 Once covered with the mustard, I coated the chuck roast with a dry rub, Kinders SPG. I usually get it at Costco and it is amazing. I use it fairly frequently. If you do not have access to the Kinders SPG, you can also make you own and I would recommend doing equal parts, salt, ground black pepper and garlic powder. After you have finished with your dry rub on the chuck roast you can get ready to place it on the smoker.
Smoked Pulled Beef Sliders
We are going to smoke this like a traditional chuck. If you want full explanation on smoking a chuck roast, visit here for our recipe. You are going to let this ride for about 8-10 hours. Up until I reach the bark that I am looking for I will spritz it every hour with some apple cider vinegar. Depending on how you handle the stall, you will want to wrap it with some tin foil or butcher paper or power through it. I usually will power through the stall but if I am short on time I will wrap the chuck.
When smoking my chucks I use my ThermoPro TP20 to check how my IT is tracking. Prefect for those single meat smokes and best bang for the buck out there.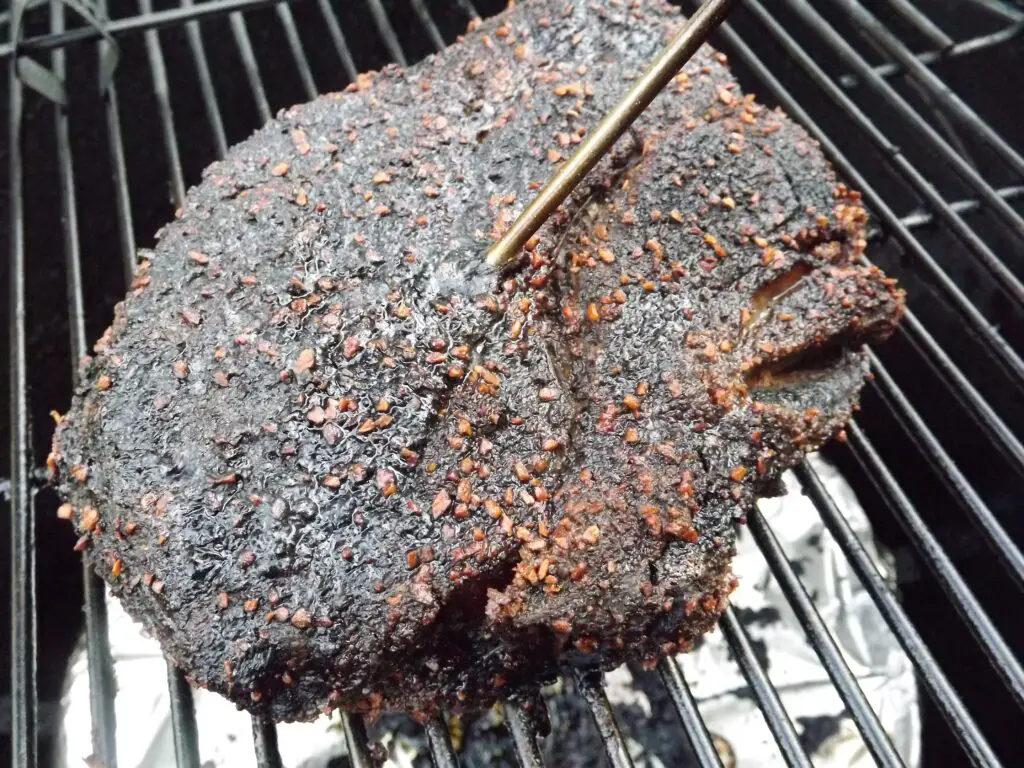 You will hit the stall around 160-170° and you are going to want to pull this then around 205° – 210°. I let this ride until 210° but pull the chuck when you slide your probe in and out like the chuck is warm butter. After having removed from the smoker you can let it rest for 10-15 minutes, not totally necessary but does not hurt either. Once you are done with the short rest we are going to pull the chuck. With chucks there are usually couple pieces of fat that did not render, I try to remove those off the beef and discard it.
Now you that you have smoked and pulled the chuck roast, let's get to making the rest of our beef slider recipe.
Shredded Beef Sliders & Hawaiian Rolls
So we smoked our beef, shredded it and now we need to put our sliders together. Based on the heading of this section, its easy to tell what we are putting the beef on, none other than Kings Hawaiian Rolls. If you so choose you can always go with some other slider buns but the Kings are a great complement to the beef and toppings.
After the rolls we are going to use some pepperoncini and provolone cheese. Depending on how many/much pepperoncini you like I bought smaller ones and either sliced them in half or just threw a whole one on. Go with your preference on the pepperoncini.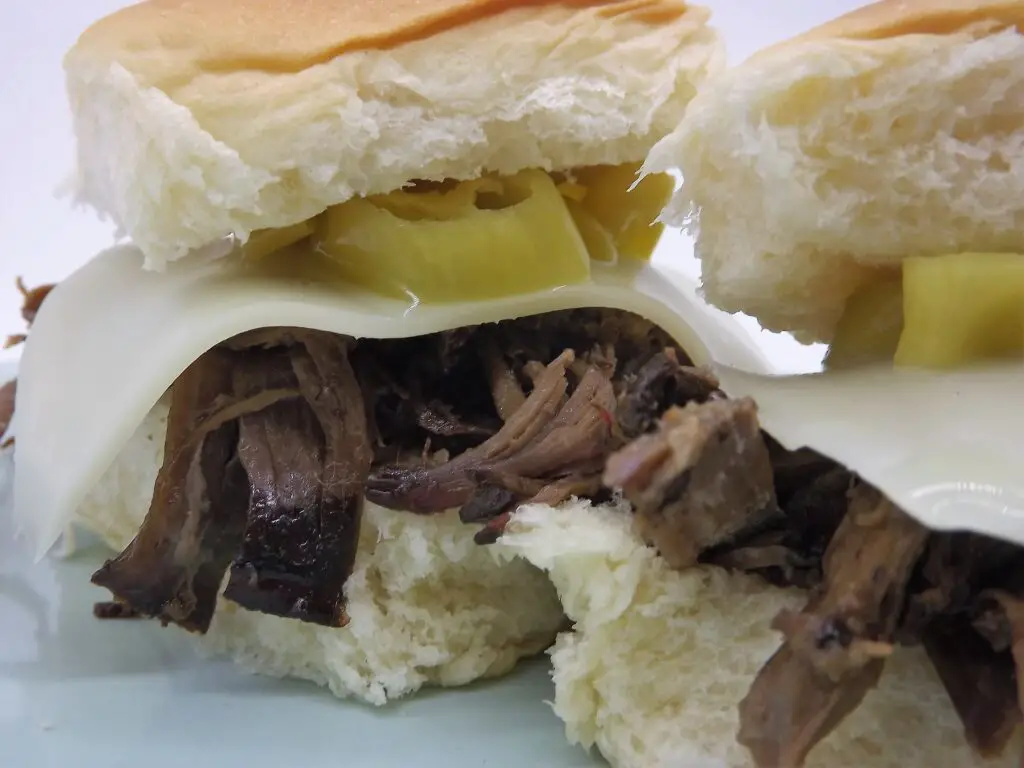 Then, while these are still warm throw on a slice of provolone. Let that melt a bit and you are pretty much ready to go with you pulled beef sliders.
What To Serve With Pulled Beef Sliders?
It depends if you are using this as an appetizer or main meal. If you are using this as an appetizer and you are looking for a main dish then you may want to consider a mac and cheese, smoked it is awesome or a smoked drip chili.
If you are serving these as a main meal and need some sides, then you may want to try some Old Bay Potato Wedges or some Smoked Corn On The Cob. There is then also the standbys of coleslaw, potato salad, and/or some pickles, all of which work great as well.
I hope you enjoyed this pulled beef sliders recipe. We always appreciate comments, 5 star reviews and social media shares. Keep that smoke rolling!
If you are looking for some other ideas on the grill or smoker, here are some recipes we suggest:
This post contains affiliate links. If you use these links to buy something I may earn a commission. Thanks!
Pulled Beef Sliders
Total Time:
10 hours
30 minutes
Pulled beef sliders are perfect for that summer BBQ, football party or holiday party. The smoke flavor combined with the SPG rub makes for a melt in your mouth pulled beef slider.
Ingredients
3 lb chuck roast
King Hawaiian Rolls
Provolone Cheese
Pepperoncini's
Instructions
Prepare your smoker to 250° using two chunks of pecan and 1 chunk of apple.
Coat the chuck roast with an SPG dry rub of choice
Smoke the chuck roast for about 10 hours or until you get to an IT of no less than 205° and not more than 210°.
Shred the beef, after a brief rest period of about 15 minutes
Put your sliders together with the cheese and pepperoncini's
Serve while hot
Nutrition Information:
Yield:

12
Serving Size:

1
Amount Per Serving:
Calories:

284
Total Fat:

18g
Saturated Fat:

8g
Trans Fat:

1g
Unsaturated Fat:

9g
Cholesterol:

97mg
Sodium:

113mg
Carbohydrates:

1g
Fiber:

0g
Sugar:

0g
Protein:

29g