Sliders for kids can come in a variety of ways and flavors but every once in a while you just need perfect sliders for kids that you know they will like. And in fact sliders make a whole lot more sense than full burgers or even hot dogs. They are easy to handle and small enough that just maybe the entire thing gets eaten. Not only are these great for the family but this is one of the best sliders recipe for tailgating or hosting a holiday party like New Years Eve.
I happened upon this kind of by accident. We had plans for full burgers for the kids for a BBQ dinner we were hosting but ended up with sliders buns instead of full burger buns. We made a quick pivot to making sliders for kids and low and behold we had a hit on our hands. The kids spoke with their mouths and adults, that had them, with their mouths and praise of the recipe.
An Easy Sliders Recipe For Kids
So I used about 2 lbs. of ground beef, it was 90/10 ground beef. This made 14 sliders. I then used a very simple combination of salt, black pepper, garlic powder and oregano. As I usually recommend, I would suggest mixing your dry ingredients, then slowly mixing it into the meat. Dumping them all in at once, could leave you a couple very flavorful sliders. Using your hands, you will want to ensure you are mixing the dry ingredients in well with the meat.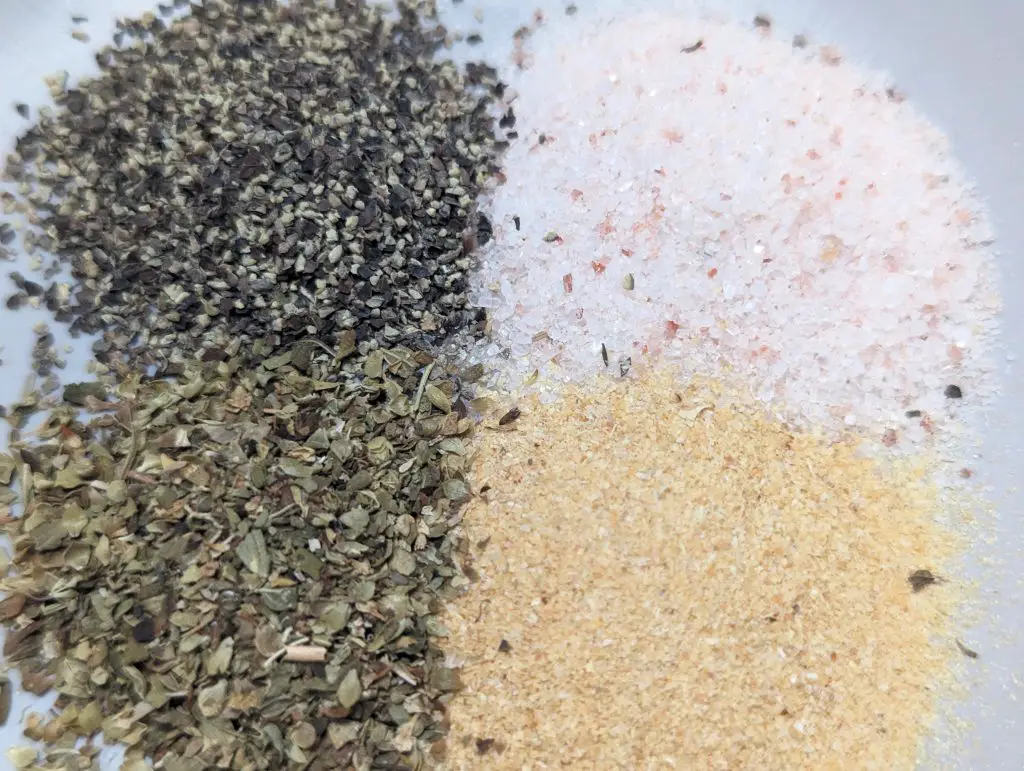 After a few minutes of mixing you can start forming your beef sliders. I do not have a mold for the sliders, so I just eyed them up with the rolls and ended up with 14. Yours may vary in size based on the buns you are using and thickness but it should get you in the ballpark.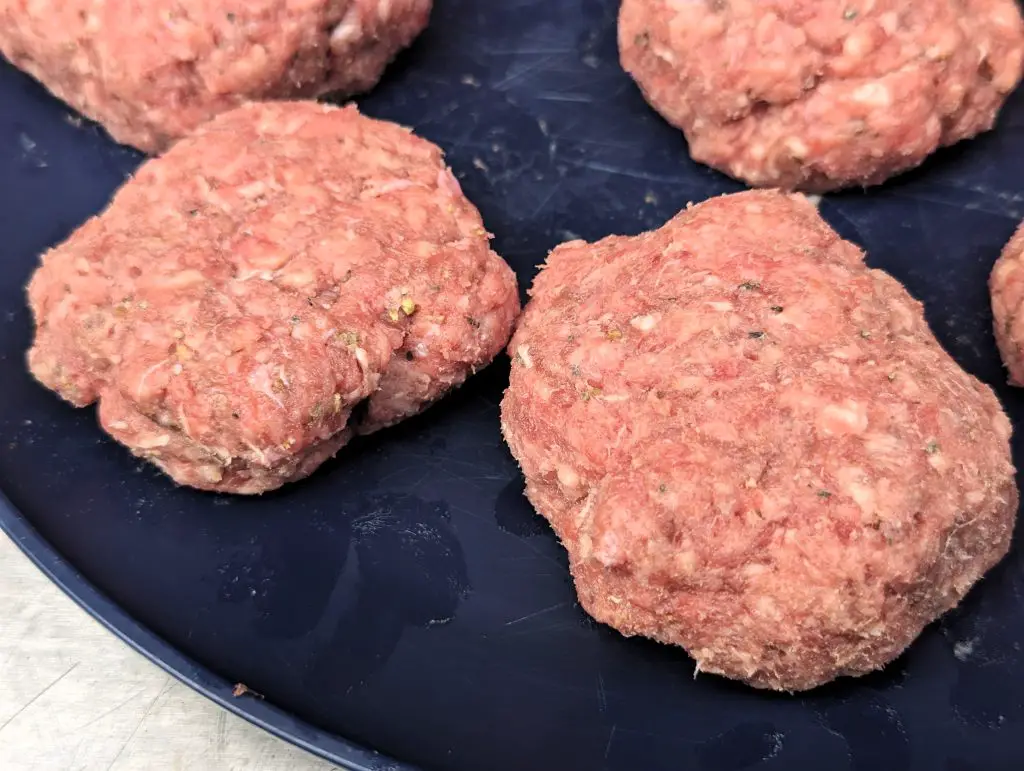 Grilling The Kids Sliders
When grilling these sliders, I did this with some indirect heat. I set up one side of my grill with medium to high heat, 350° to 400° will do the trick and placed the sliders on the opposite side of the grill.
I had these on for about 10 minutes with some indirect heat and then threw them on direct heat for like a minute on each side. I usually cook my kids meat to medium well done. Guidance from the FDA says ground beef should be cooked to 165° IT. Your grilling time may vary, depending on how you cook these. Once you hit your desired doneness, you can pull these off the grill.
Need a great probe to check your IT, try the ThermoPro TP19H.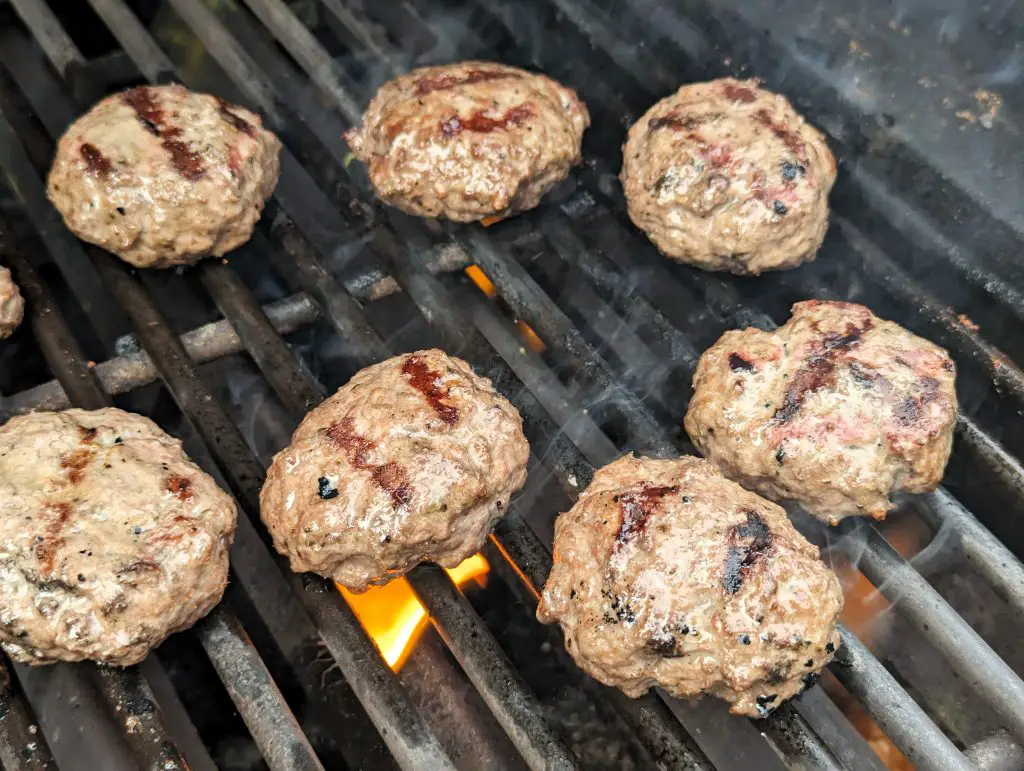 Wrapping Up Our Sliders For Kids Recipe
When making these I simply topped them off for the kids with some ketchup. If you are using this for adults you can dress it up some more, using maybe a BBQ sauce or some cheddar or Swiss cheese and make some cheeseburger sliders. The goal here was to make the best sliders kids would enjoy and to keep it quick and easy. Your little ones will love these sliders.
Another idea, pack these for lunch, even when cold, they are still kid friendly and the kids eat them up for lunch.
Thanks for being here and checking out this Beef Sliders For Kids recipe. While great for kids, its definitely a recipe the whole family can enjoy! We always appreciate comments, 5 star recipe rating and social media shares. As always, keep that smoke rolling!
If you are looking for some other recipes, here are some suggestions and other slider recipes:
This post contains affiliate links. If you use these links to buy something I may earn a commission. Thanks!
Beef Sliders For Kids
And easy and delicious beef slider recipe that the kids and even the kids at heart will enjoy!
Ingredients
2 lbs. of 90/10 ground beef
2 tsp. Salt
1 tsp. Black Pepper
2 tsp. Garlic Powder
1 tsp. Oregano
14 slider buns
Instructions
Set your grill for a temperature of 400°
Using you hands mix the dry ingredients in with the ground beef and continue mixing until everything is well blended into the meat
Grill the patties using indirect heat, with medium-high heat on one side of the grill. Approximately 10 minutes. This will vary based on thickness of the sliders (recommendations are for 165° IT on ground beef)
Grill over direct heat for one minutes on each side for a sear
Remove and serve on a slider bun of your choice
Nutrition Information:
Yield:

14
Serving Size:

1
Amount Per Serving:
Calories:

259
Total Fat:

12g
Saturated Fat:

4g
Trans Fat:

0g
Unsaturated Fat:

6g
Cholesterol:

58mg
Sodium:

530mg
Carbohydrates:

15g
Fiber:

1g
Sugar:

2g
Protein:

21g