You make Mexican smoked pork belly burnt ends once and you will not regret it. This Mexican Pork Belly recipe, is a fantastic blend of traditional Mexican spices and smoke flavor that will blow you and your guests away. Smoked pork belly makes for a great appetizer any time of the year, and this recipe is no different!
Mexican Pork Belly Recipe
Your average pork belly recipe is sweet with sugar and sticky with honey. While delicious, we are making a going full Mexican with this recipe and will have things heating up. Some of the items you should already have, others you can get on Amazon or if you happen to have a Hispanic grocery store near by. I will get into more detail in this post and in the recipe card. Here is the list of ingredients needed for Mexican Smoked Pork Belly Burnt Ends: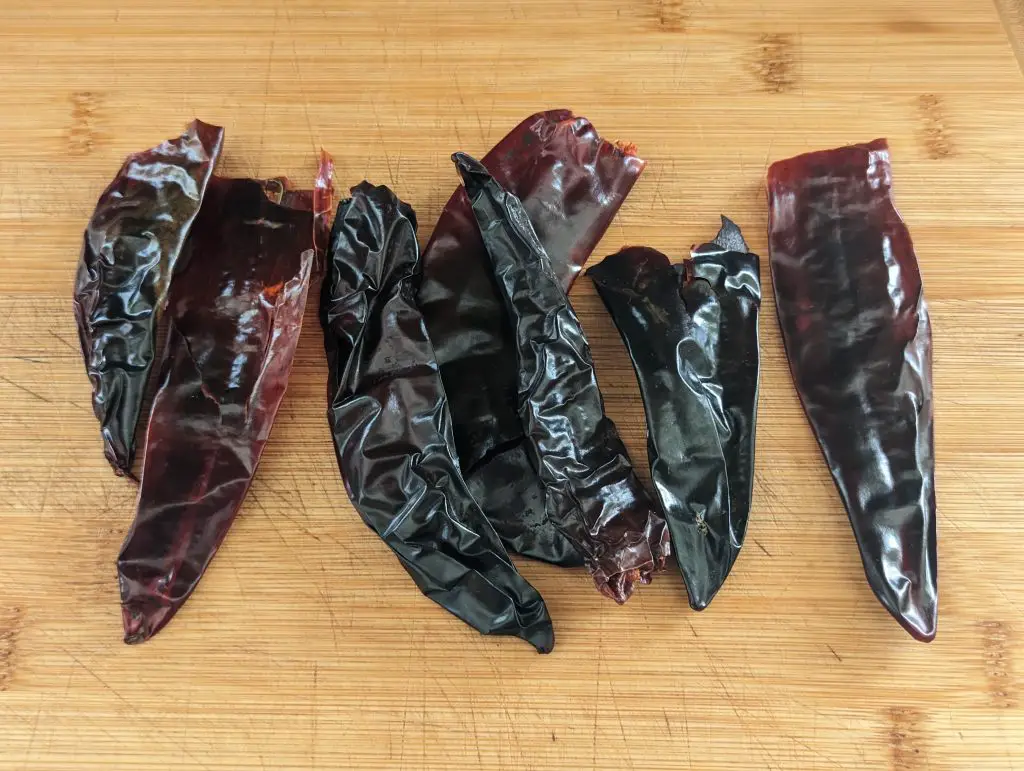 Pork Belly Rub Ingredients
Ancho Chili Powder
Ground Cumin
Oregano
Additional Ingredients
Smoked Pork Belly Glaze
The following section, are ingredients you will need for the glaze:
Cumin
Oregano
Garlic
Guajillo Chili
Salt
Black pepper
Bay Leaf
Chicken broth
Hot Sauce, we use Valentina in our house
How that we have the ingredients, let's get to making some smoked pork belly!
How To Smoke Pork Belly
So we are going to get the smoker up and running for this recipe at 250° and use some cherry wood. If you don't have cherry some apple wood would work as well. I am going to do this on my Weber Smokey Mountain but if you are using a pellet grill or some other style smoker, this should all translate over. While the smoker is getting up to temperature, we can start prepping the pork belly.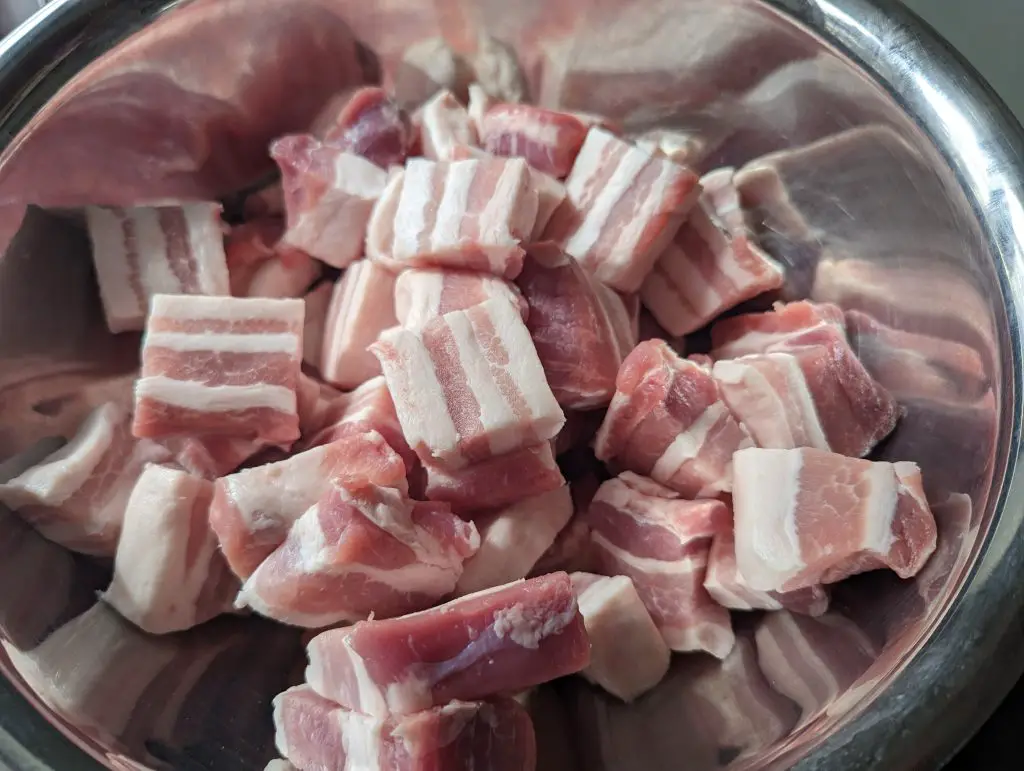 For starters, cube the pork belly into 1″ cubes. Once you have it cut, we are going to apply the rub. Prior to applying, take the cumin, ancho powder and oregano and combine them together. Once you have the rub made, go ahead and start coating the pork belly. I have a large mixing bowl I put the pork belly in and incrementally added the dry rub while mixing it in with my hand.
When that is done, your smoker should hopefully be up to temperature. A great way to cook these is if you have a cooling rack, its makes for easy transport, while still allowing smoke penetration. If you don't have cooling racks or they can't fit on the smoker, just go ahead and place the pork belly cubes right on the grate. Slightly more time consuming but works just fine.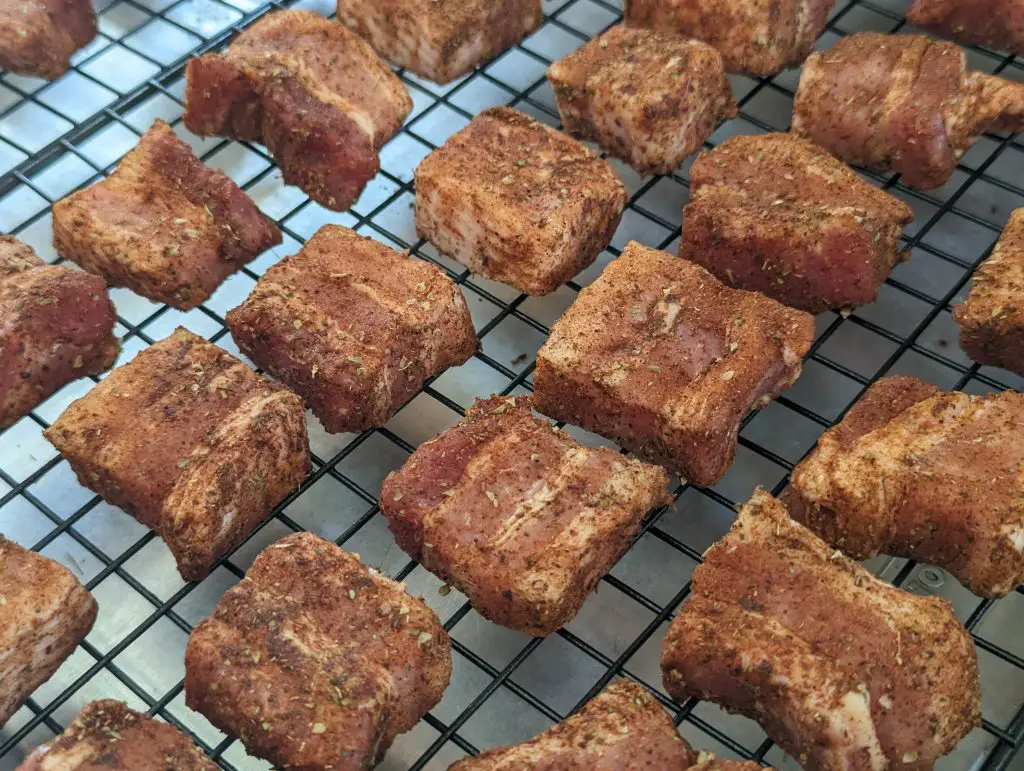 Now that the pork belly is smoking, we are going to leave them on there for about 2.5 hours. No need to do anything while they are on there but let them smoke. After 2.5 hours we are going to transfer them into an aluminum pan and throw in some sliced butter and a little bit of brown sugar. At this point we are going to cover the smoked pork belly and put it back on the smoker and will keep it there for another hour.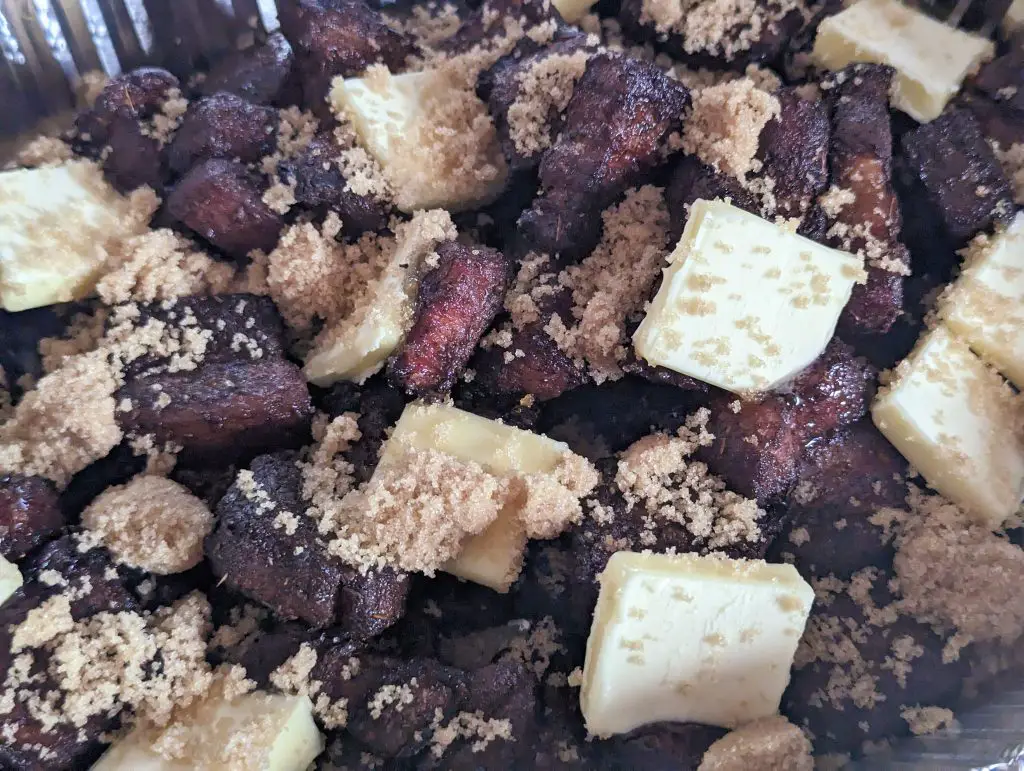 Now I know some people may not like to hear this but there is a reality in saying you could just finish this off in the oven, especially if you were looking to get something else on the smoker. The pork belly is covered and will not be taking on anymore smoke anyway. I will usually finish off on the smoker if its running but don't feel you have to, the smoker has done its work by this point.
While this on for this last hour we can start working on the glaze.
Making The Glaze
So we are smoking pork belly for the last hour which will give us time to work on the glaze. The glaze will almost be more of consistency of a BBQ sauce but will add an amazing touch of flavor to this dish. We are going to start with some Guajillo Chili's. Do not remove any of the seeds and if the peppers still have the tops with the stems, remove those. You can get them on Amazon or at a local Spanish market. You will need to boil some water and place the peppers in the boiling water for about 15 minutes, or until they soften up. In addition you will add one bay leaf to the boiling water.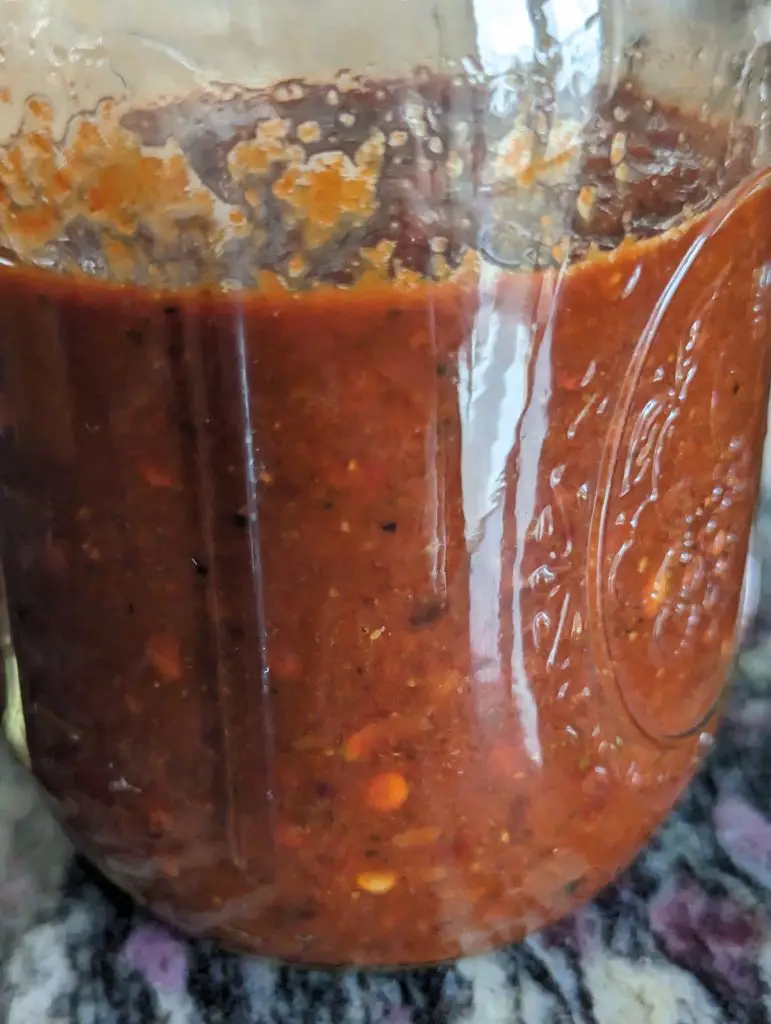 While you are waiting on the peppers, you can start with the other ingredients. You can take the remaining ingredients and add them all to a blender. After the peppers and bay leaf have softened up, you can also them add them to the blender. The chicken broth will help add some additional liquid. Blending just the peppers and other ingredients, minus the broth, gives you more of a thick sauce type of glaze but we want something that can be poured a little easier. So we add in the broth. After you blend it and get a sense for the consistency, incrementally add some more broth if you need to.
After blended and you are happy with the consistency, put it to the side and will wait for the smoked pork belly to finish this last hour up.
Recipe For Smoked Pork Belly, Final Step
So the glaze should be ready and the pork belly is wrapping up its last hour. When its gets there, remove the pan from the smoker, carefully remove some of the liquid that may be in there and we are going to gently coat it all with the glaze. I say gently because the smoked pork belly is going to be pretty tender at this point and it will start falling apart on you if are to aggressive in coating it with the glaze. So after pouring the glaze over pork belly cubes, you are going to put it back on the smoker for another 15-20 minutes until the glaze set a bit on the pork belly.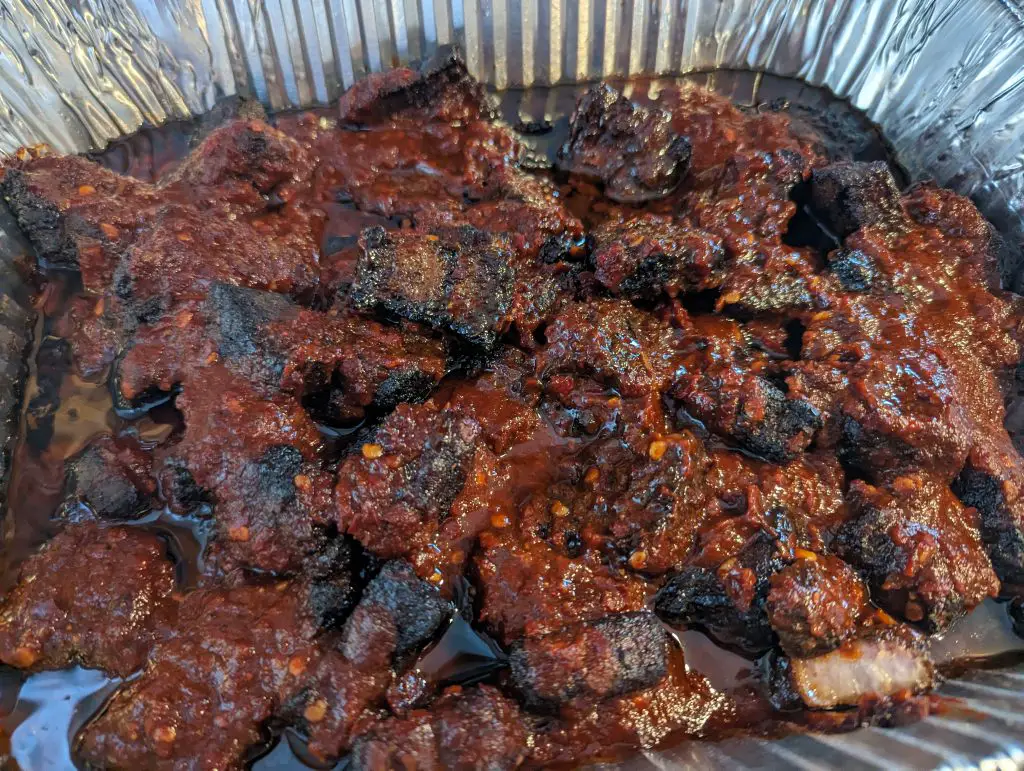 At no point are we really checking temperature on this but just in case someone needs that validation, we are going to cook to an approximate range until the internal temperature reaches about 200°. Again, it will be hard to measure and this pork should, without much effort, be cooked well beyond what is considered safe.
If you need a great probe unit, give the ThermoPro TP20 a try, a great unit, of high quality and prefect for any budget.
After these get that 15-20 minutes back on the smoker you can pull these and serve while hot. As delicious as these are, they will go fast! Have some toothpicks ready for guests to use when eating.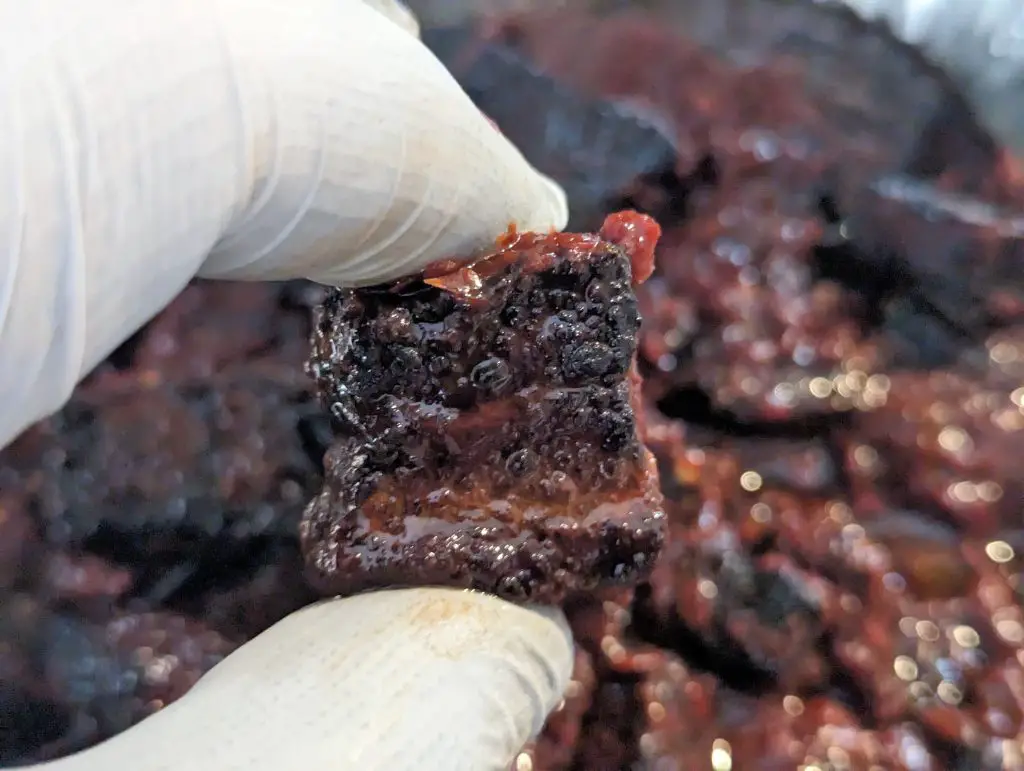 Wrapping Up Mexican Smoked Pork Belly Burnt Ends
Thanks for being here and checking out this Mexican Smoked Pork Belly Burnt Ends recipe. I hope you enjoy it! We always appreciate comments, 5 star recipe rating and social media shares. As always, keep that smoke rolling!
If you are looking for some other appetizers or pork recipes, here are a few suggestions:
This post contains affiliate links. If you use these links to buy something I may earn a commission.
Mexican Smoked Pork Belly Burnt Ends
Cook Time:
3 hours
45 minutes
Additional Time:
10 minutes
Total Time:
4 hours
15 minutes
A Mexican blend of spices and smoke that will change how you do your PBE's.
Ingredients
3 lbs Pork Belly
1 tbsp. Ancho Chili Powder
1 tbsp. Ground Cumin
2 tsp. Oregano
1/4 cup brown sugar
1 stick of sliced butter
Chili Guajillo Glaze
1 tsp. of ground Cumin
1 tsp. of Oregano
3 tbsp. of minced Garlic
12 Guajillo Chili
2 tsp. of Salt
1 tsp. Black Pepper
1 Bay Leaf
1 cup of chicken broth
1 tsp of hot sauce (Valentia is great if you can get it)
Instructions
Set smoker to 250°, using cherry wood or another sweet fruit wood
Cut pork belly into approximately 1" cubes
Coat the cubed pork with rub ingredients of ancho powder, cumin and oregano
If you can place the cubes on a cooling rack, for the smoke
Smoke for about 2.5 hours
After 2.5 hours, transfer to an aluminum pan, add in butter and brown sugar
Cover with foil and smoker for another hour, or until probe tender
Take the chili peppers and bay leaf, boil in water for 15 minutes or until they have softened up
Blend the peppers and other glaze ingredients until well blended
When probe tender, remove any liquid from the pan, take the combined glaze ingredients and toss the pork in the glaze and place back on the smoker for about 15-20 minutes
After that, you are good to remove and serve while hot
Notes
If the glaze looks to be too thick, incrementally add some chicken broth, at approximately 1/4 cup at a time.
You can control the level of spice by adding additional peppers or teaspoons of hot sauce to the glaze.
Nutrition Information:
Yield:

15
Serving Size:

1
Amount Per Serving:
Calories:

723
Total Fat:

49g
Saturated Fat:

18g
Trans Fat:

0g
Unsaturated Fat:

23g
Cholesterol:

160mg
Sodium:

1777mg
Carbohydrates:

26g
Fiber:

2g
Sugar:

8g
Protein:

45g