Who says mac and cheese is just a side dish? With this recipe we dive into the world of smoked mac and cheese sandwiches – a delectable twist on the classic comfort food that will leave your taste buds begging for more. Imagine creamy, smoky mac and cheese nestled between two slices of perfectly toasted sour dough bread, creating a mouthwatering combination of flavors and textures. Whether you're a die-hard mac and cheese lover or simply looking to try something new, this sandwich is sure to satisfy all your cheesy cravings. Get ready to elevate your lunch game with this ultimate indulgence!
Smoky Mac and Cheese Recipe
As we get this dish started you are going to want the following ingredients ready to go:
1 lb. of pasta, I used elbow
1/2 stick of butter
4 tablespoons of flour
2 cups of milk
3 tablespoons of cream cheese
4 oz of fresh shredded pepper jack cheese
2 cups of a freshly shredded sharp cheddar cheese
You can prep the pasta first and put it off to the side. I used a 1lb box of elbow macaroni. Cook to instructions but cut the time in half, as the pasta will finish cooking in the smoker. Fully cooking the pasta may leave it too soft and mushy after coming off the smoker.
The key to this recipe is the cheesy sauce so let's dive into that. For starters you will take a 1/2 stick of butter and melt it. Once that is melted you are going to slowly add 4 tablespoons of flour and will whisk that until it is thickened. When that is done, start adding in 2 cups of milk. After the milk has been added you can then add 3 tablespoons of cream cheese, 4 oz. of shredded pepper jack cheese and 2 cups of shredded sharp cheddar cheese.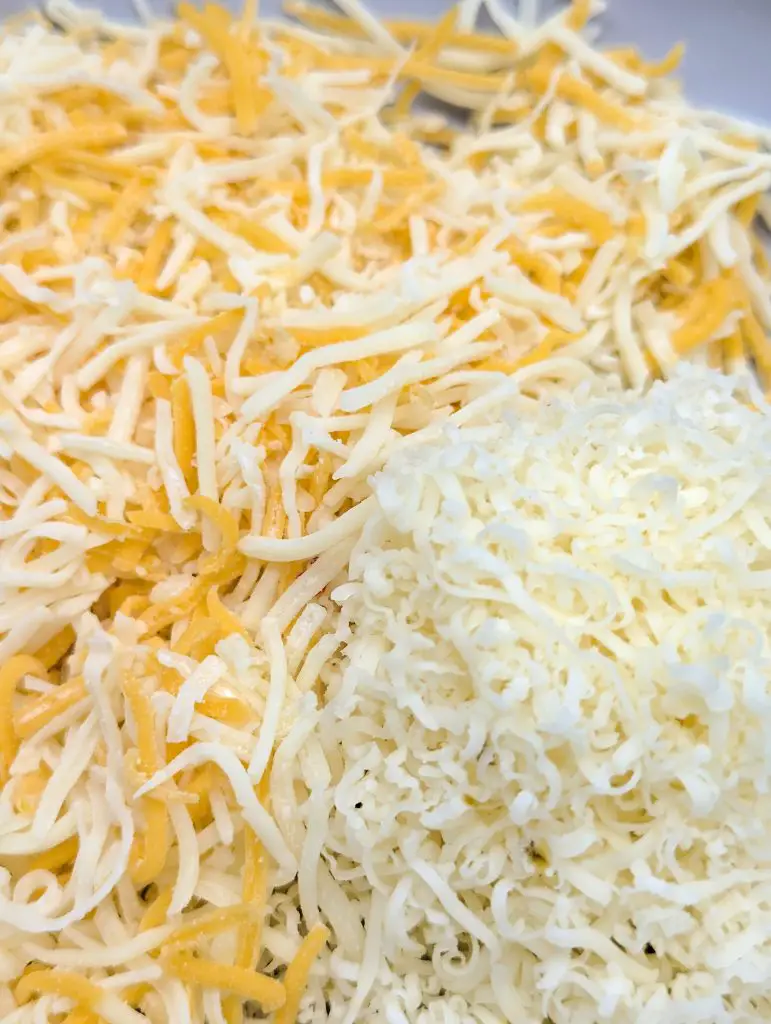 Continue stirring all the ingredients until the cheese has melted and blended in together. Now that you have the cheese sauce completed you can add it to the pasta and stir. I usually use foil trays but a cast iron skillet will work with this as well. I always prefer the easy clean up, especially when it comes to dealing and cleaning cheese. With the pasta and cheese sauce mixed we are ready to get this on the smoker.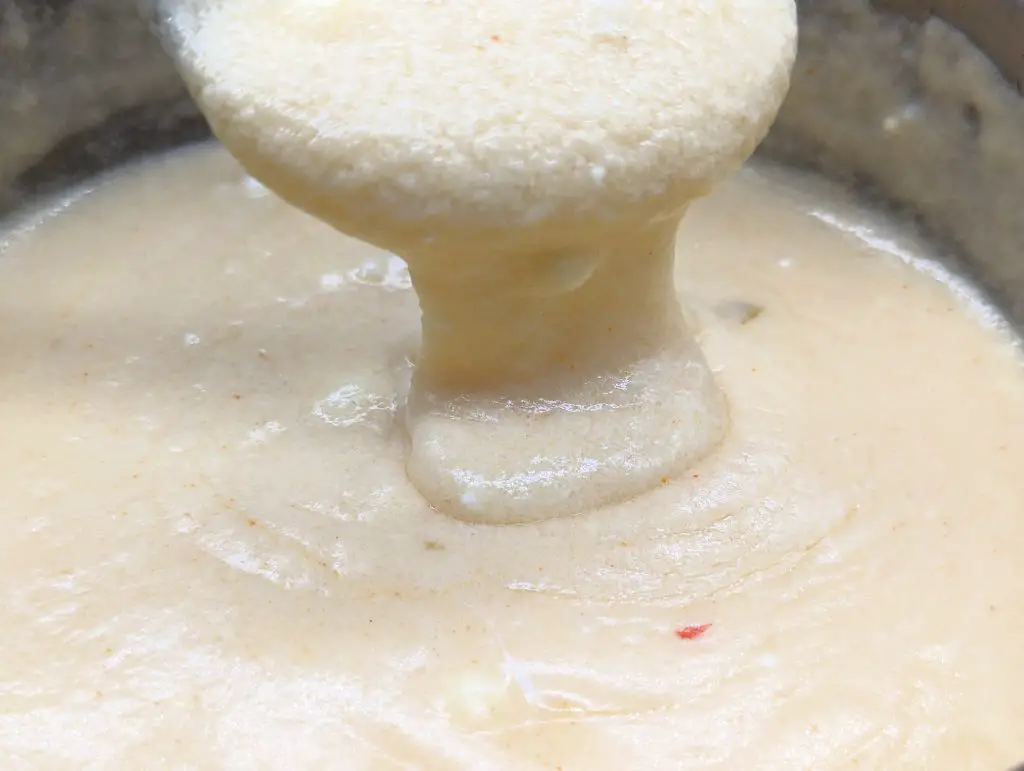 How To Smoke Mac and Cheese
While you are prepping the mac and cheese you will want to get your smoker to 225°. Place the mac and cheese in the smoker, whether its a WSM, pellet smoker, Kettle or electric smoker, this recipe and method should work on most. Once it is on we are going to let it smoke for about an hour. About half way through we will want to stir the pasta so the bottom layer gets some smoke on it.
After one hour on the smoker you should be good to go and pull this off. You can always do a quick test taste to see if you think its ready or not before pulling it. An hour of smoke time is really all you need, its a matter of letting the pasta cook through. If you were sitting above that 225 degrees mark, you might want to pull it a bit sooner.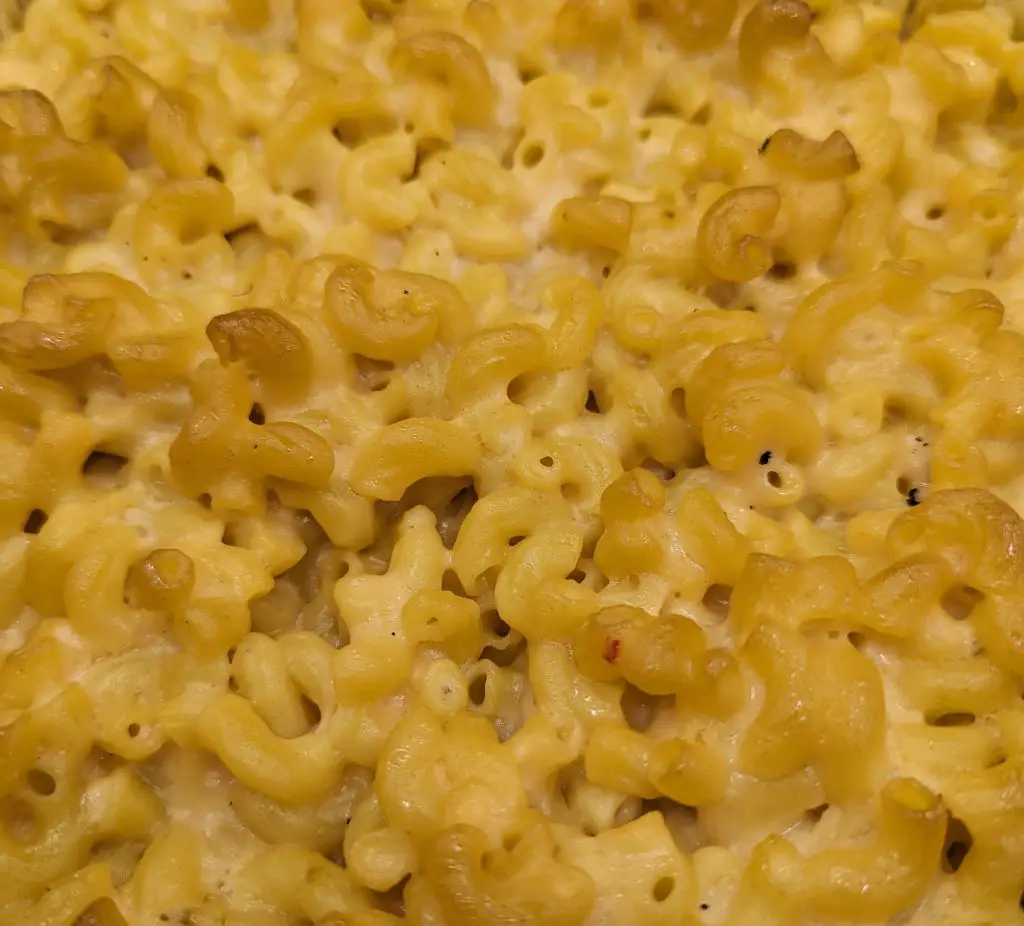 As soon as that pasta is cooked through, you can pull it. You can let it cool down a little bit but you can almost immediately start putting the sandwich's together.
Making Our Mac and Cheese Sandwich
This smoked mac and cheese sandwich recipe makes for a great main dish or slice the sandwich into quarters and make them an appealing appetizer. Either way, it will be enjoyed. At the tail end of your smoke, you can butter the sourdough bread, and we are going to toast them. You can throw the bread on the grill, in a cast iron skillet or in a toaster oven.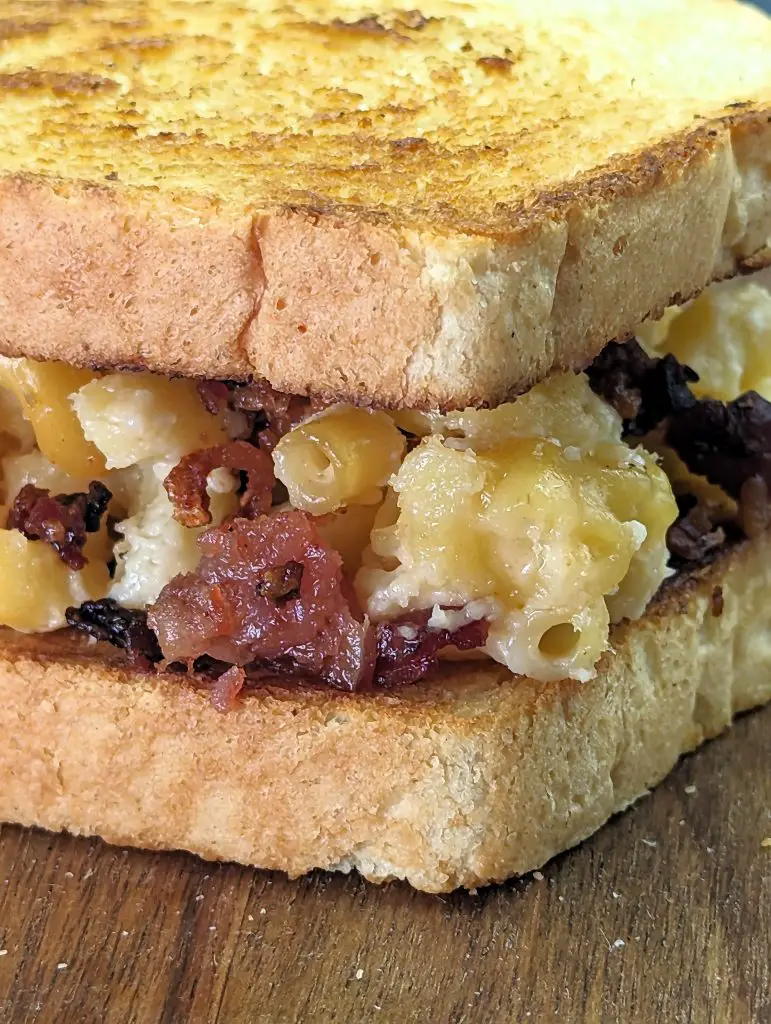 I went with sourdough bread because even the pre-sliced bread is thicker and will help hold the sandwich together better than you standard white bread. How you top this is up to you. I used some green onions and crumbled bacon. Some French fried onions would be tasty on this as well or even some red onions.
Wrapping Up Smoked Mac and Cheese Sandwich
Smoked mac and cheese offers a unique twist on a classic comfort food dish. The smoky flavor adds depth and complexity to the creamy cheese sauce, creating a truly unforgettable culinary experience. Whether enjoyed as a main course or served as a side dish at your next barbecue, this indulgent delight is sure to impress even the most discerning palates. So why not elevate your mac and cheese game by giving it that irresistible smoky touch? Give it a try and prepare to be amazed by how this simple addition can transform an already beloved dish into something extraordinary.
Thanks for being here and checking out this Smoked Mac and Cheese sandwich recipe. I hope you enjoy it! We always appreciate comments, 5 star recipe rating and social media shares. As always, keep that smoke rolling!
If you are looking for other smoked recipes, here are a few you may enjoy:
Need a great and effective unit for checking the ambient temperature on your smoker, try the ThermoPro TP20. Quality unit at a budget price.
This post contains affiliate links. If you use these links to buy something I may earn a commission.
Smoked Mac and Cheese Sandwich
Additional Time:
10 minutes
Total Time:
1 hour
25 minutes
We take smoked mac and cheese and move it up a notch when making it an sandwich!
Ingredients
1 box of elbow pasta
1/2 stick of butter
4 tablespoons of flour
3 tablespoons of cream cheese
4 ounces of shredded pepper jack cheese
2 cups of shredded sharp cheddar cheese
Sourdough bread
1 cup of crumbled bacon
1/2 cup of chopped green onions
Instructions
Prep smoker for 225° and cherry wood
Cook the elbow pasta for half the required time and set to the side
Melt the butter in a pot
Once the butter is melted gradually add the flour and whisk until thickens
Slowly add milk and continue stirring
Add cream cheese, pepper jack cheese and cheddar cheese and stir until melted and blended.
Once done, pour cheese sauce over pasta and stir
Place on smoker and smoke for about 60 minutes, stirring half way through
At the end of the smoke, butter your bread and toast either on the grill, a cast iron skillet or toaster oven
Remove the mac and cheese from the smoker when done
Place the mac and cheese on the bread, add the bacon and green onions
Slice in half or quarters, for appetizer sized portions, and serve while hot
Nutrition Information:
Yield:

10
Serving Size:

1
Amount Per Serving:
Calories:

389
Total Fat:

28g
Saturated Fat:

16g
Trans Fat:

1g
Unsaturated Fat:

9g
Cholesterol:

79mg
Sodium:

583mg
Carbohydrates:

15g
Fiber:

1g
Sugar:

1g
Protein:

19g
This data was provided and calculated by Nutritionix on 8/16/2021