This smoked turkey sandwich is a great way to leverage some Thanksgiving leftovers or if you are looking to smoke a turkey breast and make some sandwiches. Paired with some bacon, spicy Cajun mayo and topped with lettuce and tomato, this will make for the perfect turkey sandwich.
Leftover Smoked Turkey Sandwich
We are going to use some leftover turkey from our Smoked Thanksgiving Turkey but if you are looking for a recipe to use, just to make some turkey sandwiches, this Smoked Turkey Breast recipe is what you want.
I used a Ciabatta roll, and topped it off with some sliced tomato and lettuce and made a homemade Cajun mayo.
Cajun Smoked Turkey Sandwich Spread
The Cajun mayo on these smoked turkey sandwiches puts it over the top and will add a great kick of flavor to this sandwich. It is a pretty simple set of ingredients you will need.
Mayo
Cajun spices
Salt and pepper to taste
hot sauce
deli style or Dijon mustard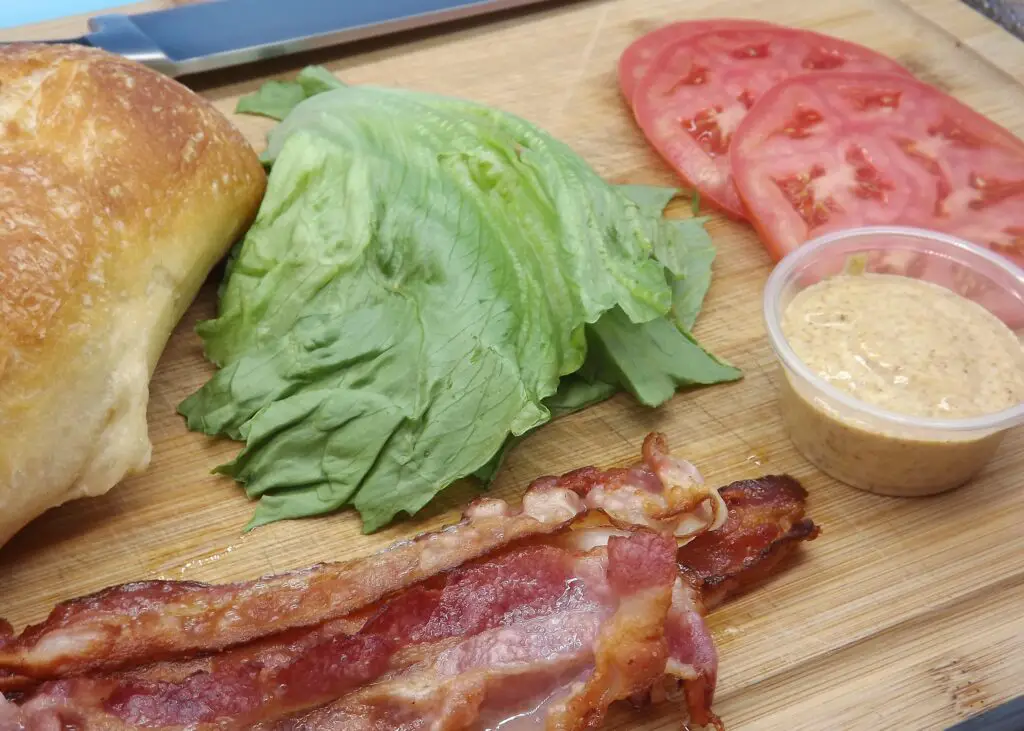 I detail the measurements in the recipe card below. Simply mix the ingredients together and you are ready to go, if making in advance make sure you keep it in the regfrigator.
Once that is done, as mentioned above as the main ingredient we are going to use is slices of turkey breast. If using actual leftovers, use what you have, the larger the better. If smoking some turkey breast for the sandwiches, make some nice generous cuts for smoked turkey sandwich meat.
In addition to the meat, we are going to cook up some bacon. Each sandwich will call for 3-4 slices of bacon each. Then you can slice up some lettuce and tomato's.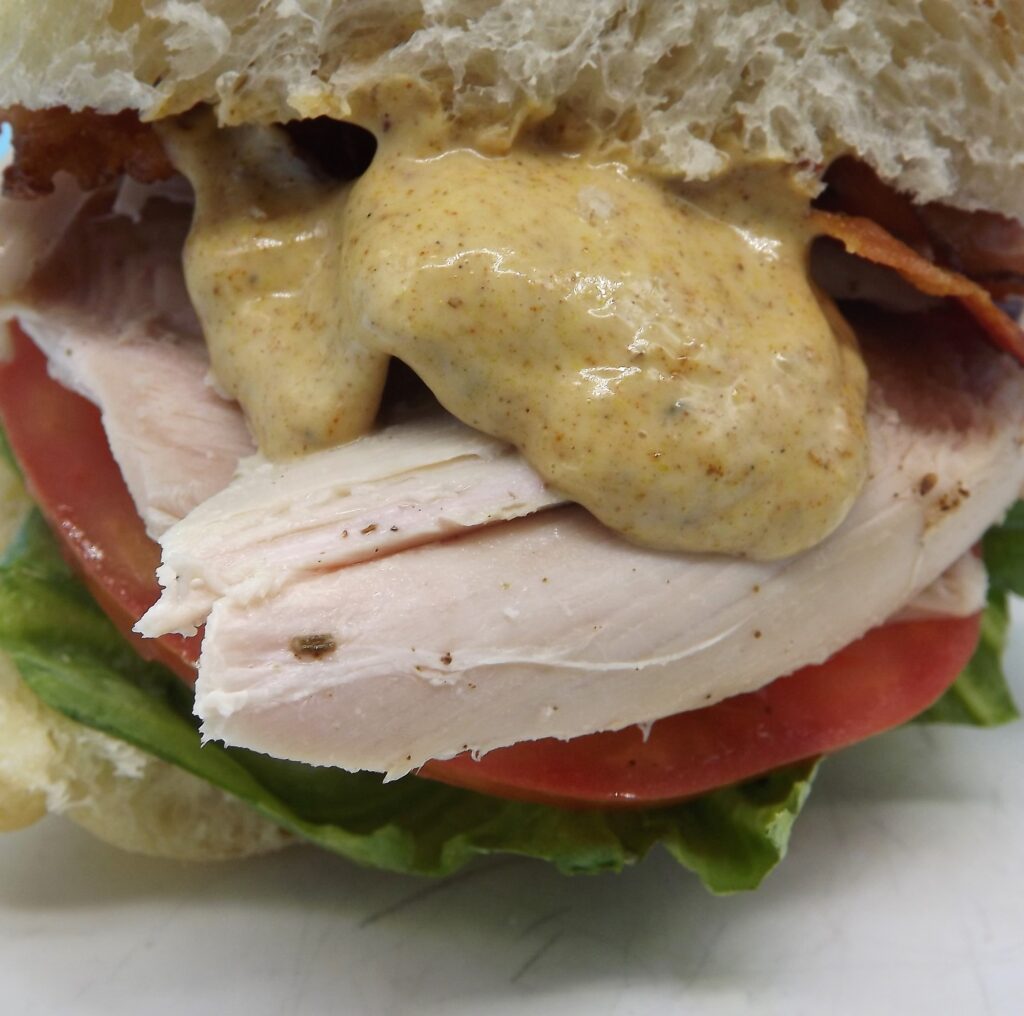 Once that is done and sliced, go ahead and put the sandwich together. I started with the lettuce and tomato on the bottom, added the smoked turkey breast and then the bacon and topped it with the Cajun mayo. You now have an amazing combo of smoked turkey, bacon and a Cajun mayo. Guaranteed to be a great way to use those Thanksgiving leftovers or if you are smoking some turkey breast whether its in February or July,.
Thanks for being here and checking out this delicious Smoked Turkey Sandwich recipe. I hope you enjoy it! We always appreciate comments, 5 star recipe rating and social media shares. As always, keep that smoke rolling!
If you are looking for some other recipes here are some suggestions:
If you are looking for a quality meat probe for checking ambient and internal temperature, when smoking your turkey, take a look at the ThermoPro TP829. Its a quality unit that will not break the bank.
This post contains affiliate links. If you use these links to buy something I may earn a commission. Thanks!
Smoked Turkey Sandwich
Ingredients
4 oz. Smoked turkey breast
3 oz. of bacon (approx. 3 slices)
lettuce
tomato
1 ciabatta roll
Cajun Mayo
1 cup of mayo
1 tablespoon Dijon mustard
2 teaspoon of Cajun seasoning
1 teaspoon of hot sauce
salt and pepper to taste (approximately 1/8 tsp.)
Nutrition Information:
Yield:

1
Serving Size:

1
Amount Per Serving:
Calories:

660
Total Fat:

30g
Saturated Fat:

11g
Cholesterol:

65mg
Sugar:

1g
Protein:

31g