The 4th of July is a day for celebrating our country's Independence Day, and what better way to do that than with a classic American BBQ? Whether you're hosting your own backyard cookout or attending one with family and friends, this holiday is the perfect excuse to fire up the grill, indulge in some delicious food, and enjoy the warm summer weather. From juicy burgers and hot dogs to grilled vegetables and refreshing drinks, there are endless options for creating a festive menu that everyone will love. So gather your loved ones, deck out your patio in red, white, and blue décor, and get ready to celebrate America's birthday in style with these top 4th of July BBQ ideas!
4th of July Drinks
What is the first thing you do when someone arrives to your BBQ? You typically offer them a drink and a good one. Here are a variety of drinks that will please the crowd and will be on a regular rotation on July 4th barbecue menu.
2-Ingredient Raspberry Lemonade
If you have read other recipes of ours, you know we love easy! Nothing screams easy, like a delicious 2 ingredient raspberry lemonade. Super refreshing and makes for a great cocktail if you want to add a third ingredient. Top this with a mint garnish and you will not be waiting for your 4th of July BBQ to drink this.
Classic Homemade Lemonade
Its summer and you need a refreshing lemonade. Forget the powdered version, if you are having guests over, make them the good stuff! This homemade lemonade is easy to make ahead and will cool the thirst on a hot July day.
Kentucky Buck Cocktail
This is a refreshing bourbon cocktail that is topped of with a hint of citrus and ginger. This cocktail tastes so good, you will certainly be serving this at the July 4th BBQ but also at the Memorial Day and Labor Day and that random dog day of summer BBQ in September.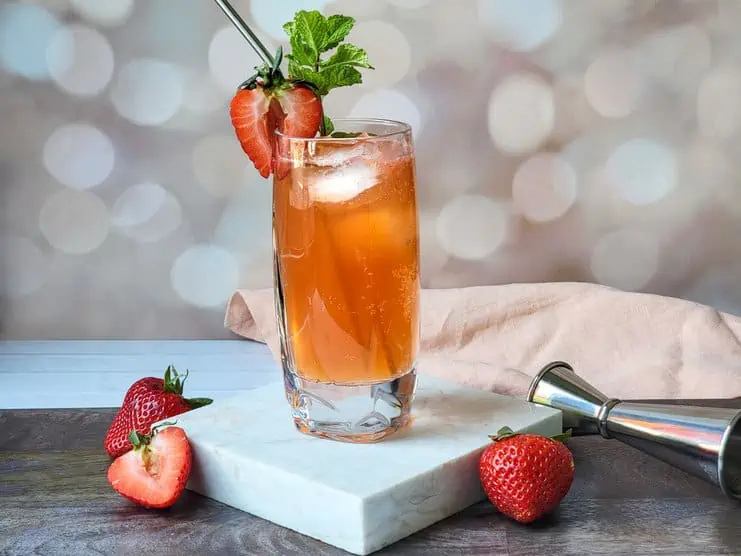 Fourth of July Cocktail
An amazing blend of citrus and peach, this is all the flavors you want in a summer drink. This patriotic colored drink will look great sitting next your burger or hot dog and will be sure to quench that thirst of a hot July day.
Strawberry Slushie
This is a great and healthy option that adults and kids alike will enjoy. Serve it with the meal or save it for dessert but no matter when you serve it, the refreshing strawberry blend will be sure to cool the crowd down.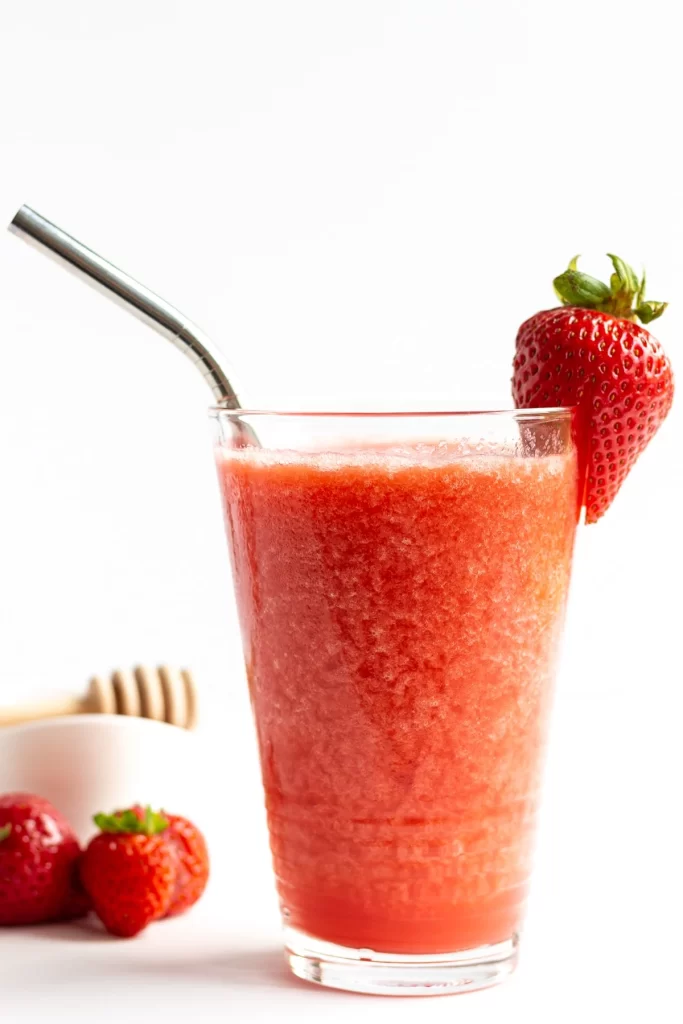 Patriotic Layered Mocktail with Grenadine
This patriotic mocktail with grenadine is perfect for any Fourth of July activity! Four easy ingredients and you will be celebrating the 4th of July in style!
Smoked Ice
And finally while not a drink, if you plan on keeping it simple and just drinking some straight but want to mix it up, add some smoked ice. Super easy and with a few budget friendly accessories, you can make you own smoked ice.
4th of July Barbecue Appetizers and Snacks
Some great appetizers and snacks are crucial to kicking off your you 4th of July BBQ, so get things kicked off right!
Hickory Smoked Nuts
Whether sitting pool side or at the grill, these hickory smoked nuts are a great way to enjoy a snack as the BBQ gets ramped up. Great as a "add on" item or to make ahead. Wash them down with one of our drink suggestions above and you will be off to a great start!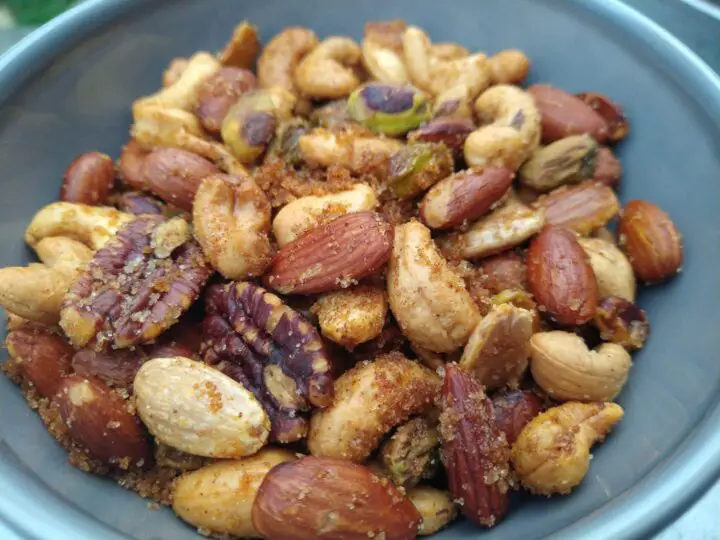 Mexican Smoked Pork Belly Burnt Ends
Pork Belly Burnt ends are always a can't miss appetizer. This is a similar sweet recipe but with a kick of spice. Be sure to give these a try, you won't regret it.
Grilled Chicken Sliders
Grilled chicken sliders are easy and delicious and perfect if you need 4th of July recipes for a crowd. Topped with some hot sauce, this will be a great way to start the day and as we celebrate the 4th of July.
4th of July Sides
When it comes to menu ideas for your Fourth of July barbeque, we have a variety of appetizers and sides for you. We have you covered with ideas on the smoker to more traditional pasta and potato salads.
Smoked Cornbread
Smoked cornbread is another item you can throw on there and add some smokey flavor to a traditional side dish. We use an out of the box recipe that makes this even easier than if you were making it from scratch.
Red Skinned Potato Salad
Red Skinned Potato Salad will be a new summer favorite, after trying it just once. A fantastic combination of cream and tang, along with the red skinned potatoes will be sure that this is a repeat item on your 4th of July BBQ food.
Spicy Cucumber Salad
Spicy cucumber salads are so easy and refreshing. This recipe is topped off with some cilantro and crushed red peppers, giving it just a little bit of a kick. Make this dish a part of your 4th of July menu!
Pasta Salad Recipe
Pasta salad is a classic and traditional BBQ side dish. This side makes for a delightful treat when combining the vegetables, cheese, and pepperoni, along with a homemade Italian dressing. Enjoy this one, it should be a repeat item on your 4th of July BBQ menu.
Main Meals
The 4th of July is a time to gather with friends and family, enjoy some fireworks, and indulge in delicious food. When it comes to main dishes for your BBQ party on Independence Day, there are plenty of options that will satisfy everyone's taste buds.
Smoked Pulled Chicken Breasts
Pulled chicken makes for some great sandwiches and/or sliders, all depending on how you want to serve it. Add in some barbecue sauce and you have a great addition to your 4th of July main dish ideas. Not only that but its a great recipe if you are looking for July 4th BBQ ideas to feed a crowd.
Pulled Pork
Pulled pork is another great dish, you can make sliders, sandwiches, tacos and more. Get this started the night before your Fourth of July BBQ but the time will be well spent.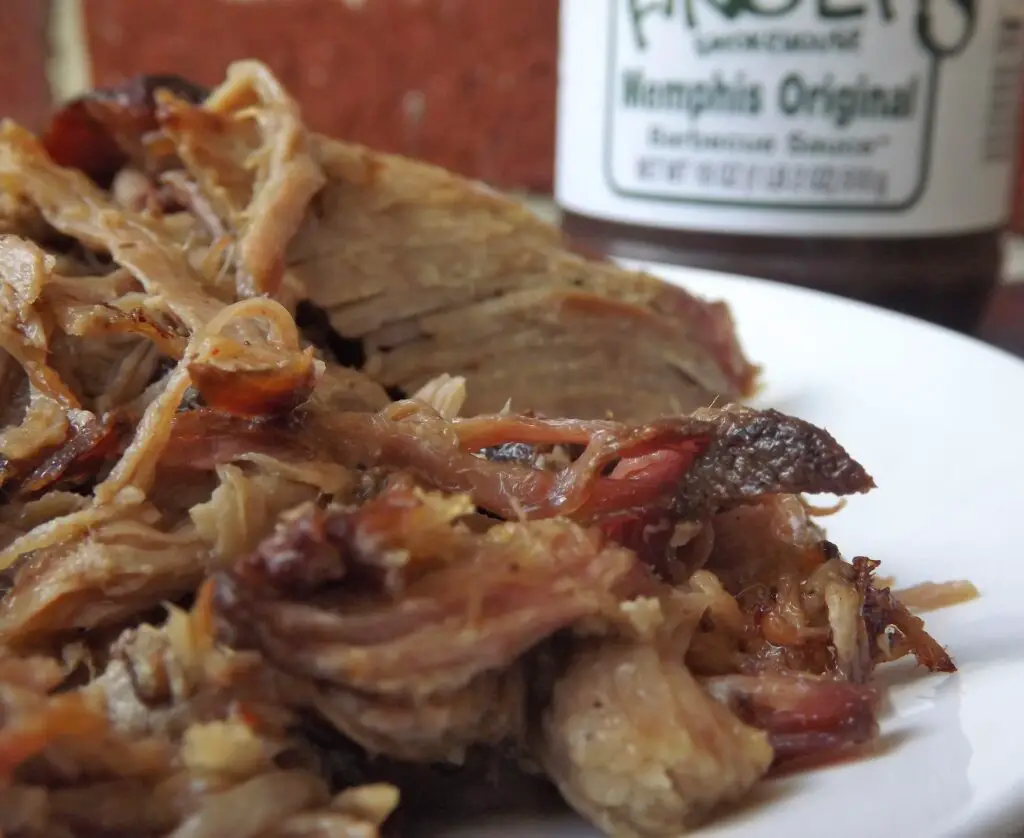 Smoked Pork Loin
Pork loin is a great dish and we inject this with a tangy East Carolina injection. Tender and juicy, this will be a great addition Fourth of July BBQ ideas.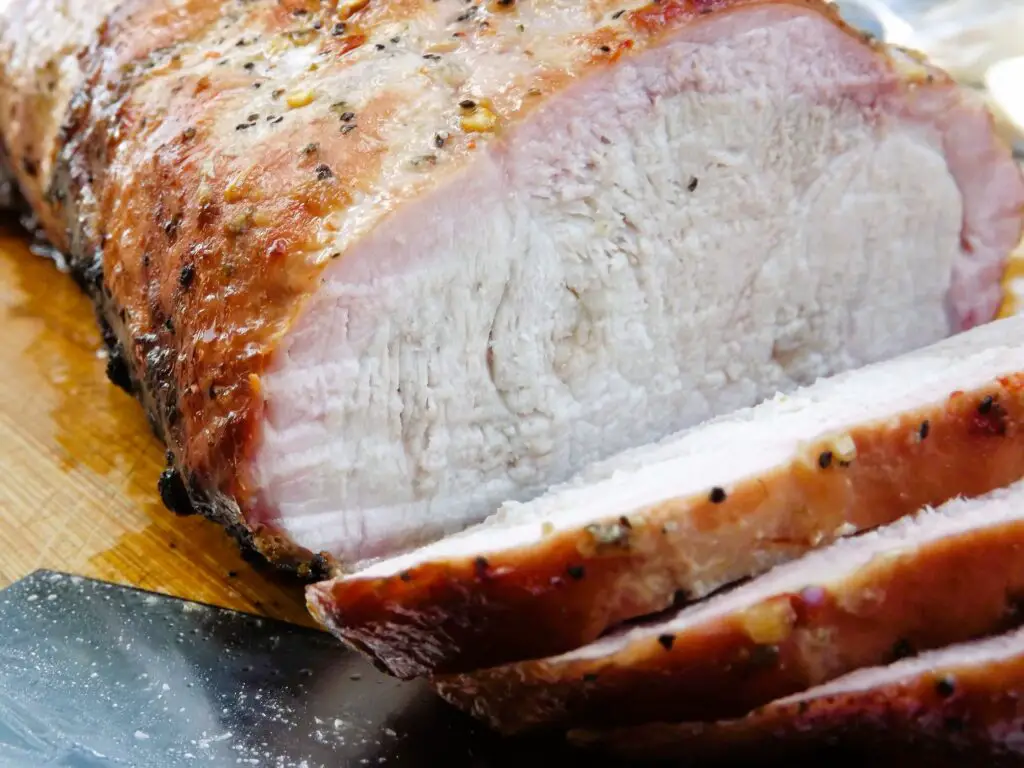 4th of July Desserts
You are enjoying your 4th of July traditions, maybe it started with a parade, then a BBQ and wrapping up the day with some fireworks but through it all it was hot and you are ready for some great dessert ideas to cool you, the friends and family down.
Fourth of July Fruit Tray
This Fourth of July fruit tray is a fun and festive treat to make to celebrate Independence Day! This fruit tray is so easy to put together and sure to be a crowd favorite at parties.
No-Bake 4th of July Icebox Cake – American Flag
Nothing cools you down like some ice cream on the 4th of July. These easy no-bake icebox cake is the perfect 4th of July dessert. Cool, creamy, and delicious!
Red, White and Blue Funfetti Dip
Celebrate the stars and stripes with this patriotic Red, White and Blue Funfetti Dip (also known as Dunkaroo Dip.) Cake batter never tasted so good! Only 5 ingredients and about 5 minutes to whip this delicious kid friendly treat that everyone will LOVE to dip their graham crackers, vanilla wafers, pretzels and so much more into!
Patriotic July 4th M&M Cookies
These M&M Sugar Cookies are decorated with red, white, and blue M&Ms, icing stripes, and star sprinkles. Great for beach days, picnics, summer parties, and the 4th of July.
No Bake Mini Cheesecakes
These individual no bake mini cheesecakes are cute and delicious. Perfect for a party or get-together when you need to feed a crowd.
Fourth of July Milkshake in Patriotic Colors
This July 4th ice cream drink is fun for the whole family! This is a great treat to take along while watching fireworks after a great day of fun and cerebration.
4th Of July BBQ Recipes – In Conclusion
A 4th of July BBQ is a time to celebrate with family and friends and what better way to do that than with a delicious BBQ feast. Whether you prefer classic dishes like burgers and hot dogs or want to get more creative with grilled fruits and veggies, there are plenty of recipes out there to suit everyone's taste buds. So this year, fire up the smoker or the grill, grab some cold drinks, and enjoy all the delicious flavors that come with celebrating America's independence. Happy 4th of July!