Grilled Citrus Chicken is a delicious and healthy recipe that's perfect for summertime grilling. The combination of tangy citrus flavors with juicy chicken breasts creates a mouthwatering dish that's sure to please any palate. Whether you're looking for a quick and easy weeknight meal or something special to serve at your next barbecue, this recipe is sure to be a hit. In this article, we'll show you how to make Grilled Citrus Chicken step-by-step so you can enjoy its flavorful goodness in no time!
Grilled Citrus Chicken Marinade
Before we start with the marinade, take a minute to remove any excess fat or skin. We are using boneless skinless chicken breasts for this recipe. After trimming, we will start with an easy citrus chicken marinade. This is a delicious marinade, full of citrus flavors that will blend so well with the chicken.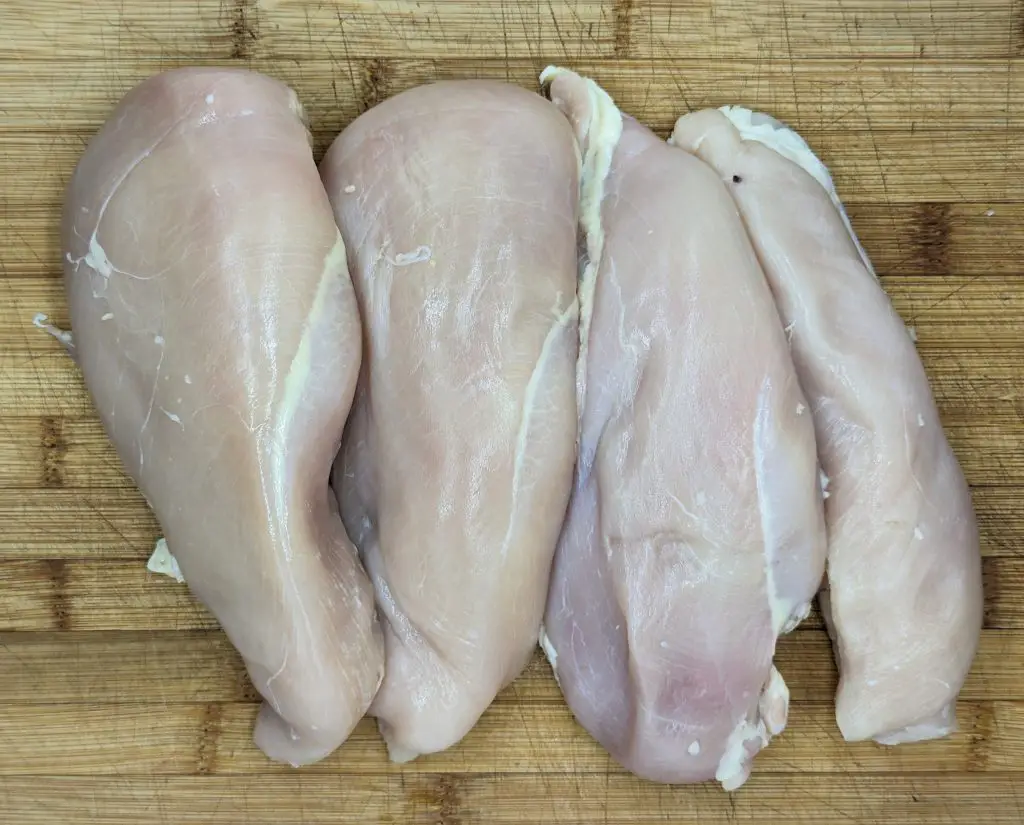 Here is your list of ingredients you will need for the citrus marinade (measurements are in the recipe card):
pineapple juice
lime juice
salt
cayenne pepper
olive oil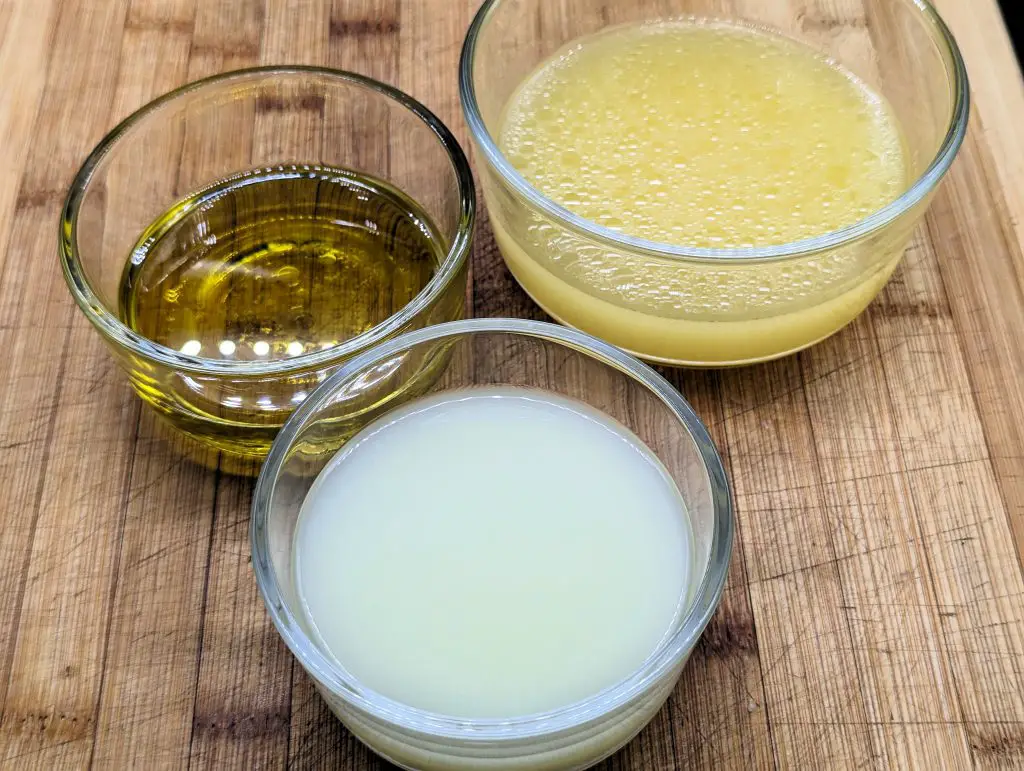 Add the ingredients together in a bowl, whisk and then set the marinade aside. Add the chicken to a Ziploc or container, pour the marinade over chicken, seal and place in the regfrigator. You best bet is to get about 4-5 hours of marinade time on these chicken breasts. I suggest flipping the bag if you marinade the chicken for this long so you ensure all the chicken get adequate coverage. If you need to go shorter, you at a bare minimum want 30 minutes.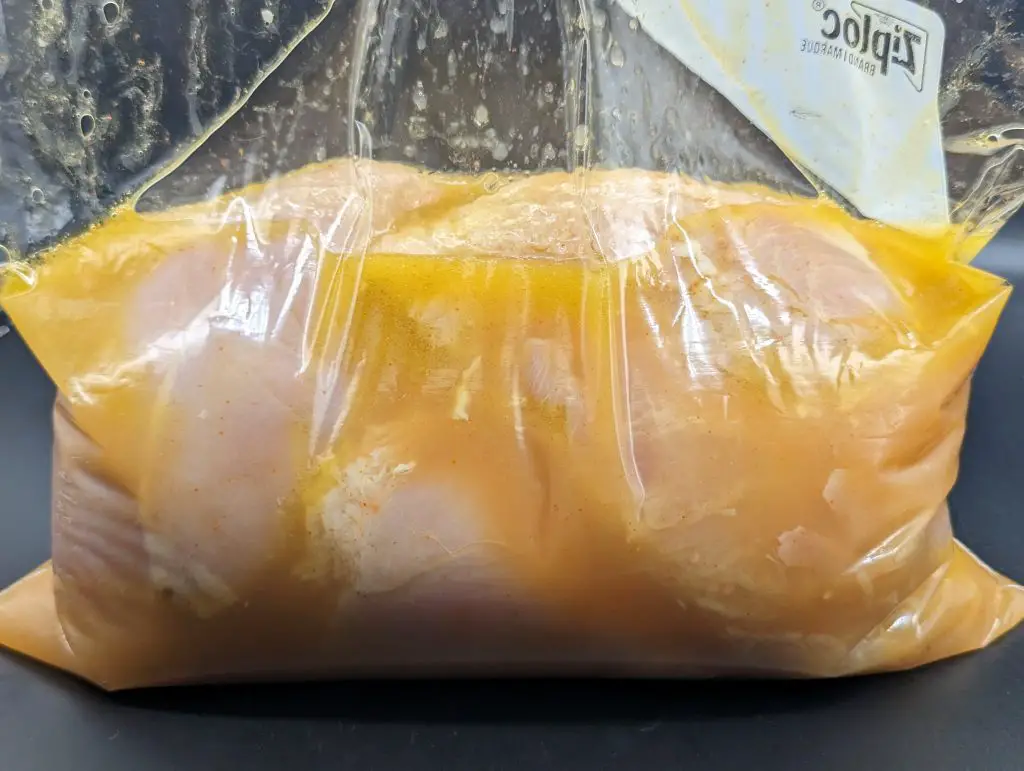 Chicken breast do a good job absorbing flavors and you always want as much marinade time as you can but we are all short on time every once in a while. Our next step will be grilling the breasts.
Grilled Chicken Breasts
Prep your grill for direct heat of 400°. Prior to placing the chicken on the grill, wipe the grate down with some vegetable oil. Please be careful when doing this, you do not want to get burnt. Wiping the grates with some vegetable oil will prevent the chicken from sticking to the grates and pulling apart when you flip them. When the grill is prepped and ready to go we can place the chicken on.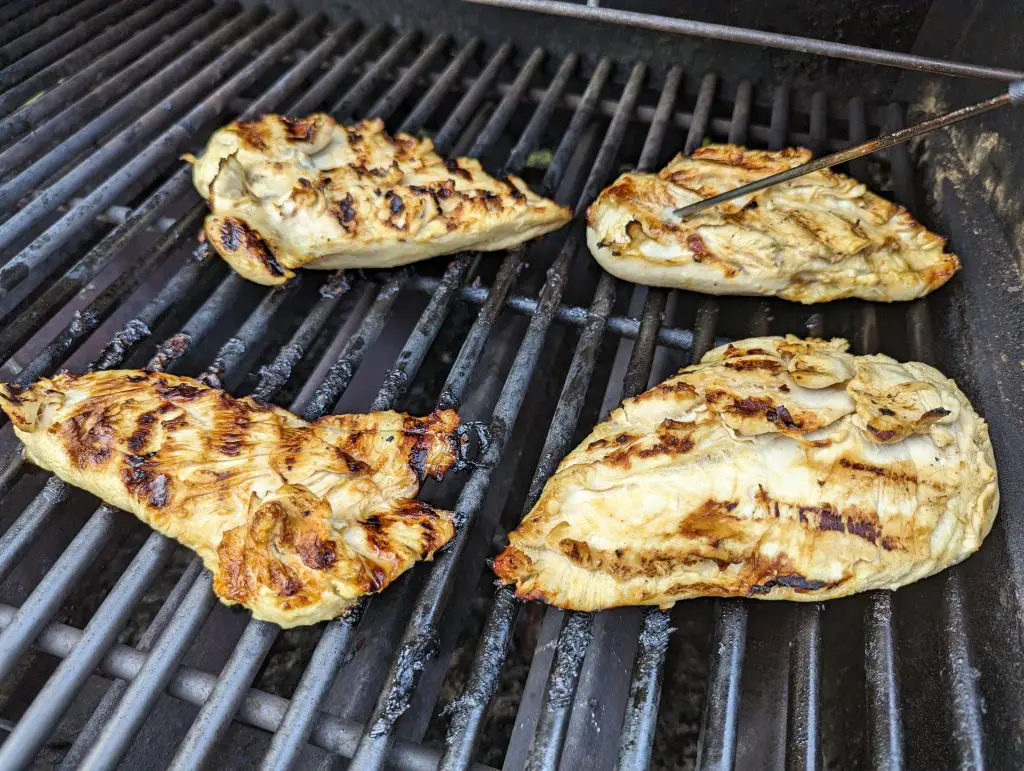 As I mentioned above, place the breasts over direct heat and we are going to grill with the cover closed. I would suggest using a probe in your largest breast. I routinely use the ThermoPro TP20. This is a great unit, I use it on the grill and smoker. It will definitely assist with tracking the IT of the chicken breasts while making the cook time very efficient.
Grill the chicken breasts for about 7-8 minutes on each side, or until you reach at IT of about 80°, flip them. Continue to grill over direct heat until the chicken reaches an IT of 160°. You want chicken to reach and IT of 165° but by pulling it at 160°, we are going to give the chicken breasts 15 minutes to rest before slicing and it will rise to the IT of 165°. While resting, I would suggest tenting the chicken with some foil.
After the 15 minute rest period, you can go ahead and slice.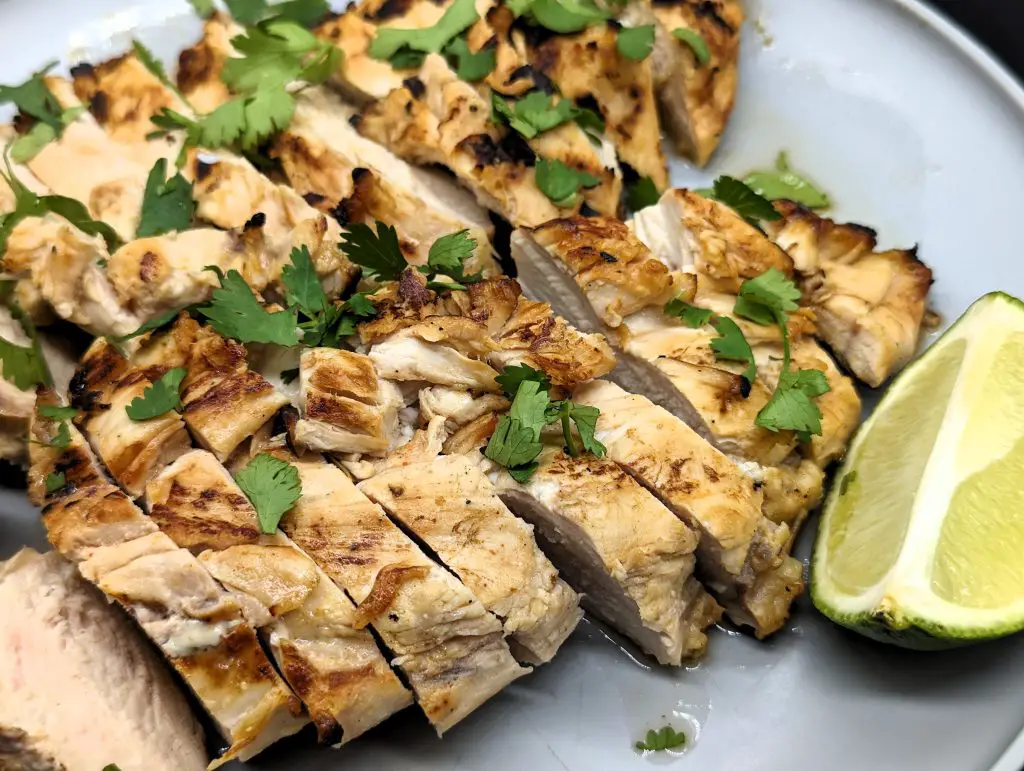 What To Serve With Citrus Chicken
This citrus chicken recipe is delicious over a bed of rice. Instead of slicing the chicken, you can chop it and serve as some amazing chicken tacos. Add some pepper and onions and serve as fajitas. Or as in the case in our house, after I smoke or grill something, you can serve it right off the cutting board as the kids are usually standing there like vultures waiting for me to cut the meat.
Garnish this with some chopped cilantro and form freshly squeezed lime juice and you will have a great dish, perfect for a mid-week dinner.
Concluding Grilled Citrus Chicken
Grilled Citrus Chicken is a delicious and healthy meal option that can be enjoyed by all. The combination of citrus flavors with the savory taste of chicken creates a unique and refreshing dish that is perfect for summer barbecues or quick weeknight dinners. With its high protein content and low fat content, it's an excellent choice for anyone looking to maintain a healthy diet without sacrificing flavor. So next time you're in the mood for something flavorful and satisfying, give grilled citrus chicken a try!
Thanks for being here and checking out this Grilled Citrus Chicken recipe. I hope you enjoy it! We always appreciate comments, 5 star recipe rating and social media shares. As always, keep that smoke rolling!
If you are looking for some other grilled or chicken recipes, here are some suggestions: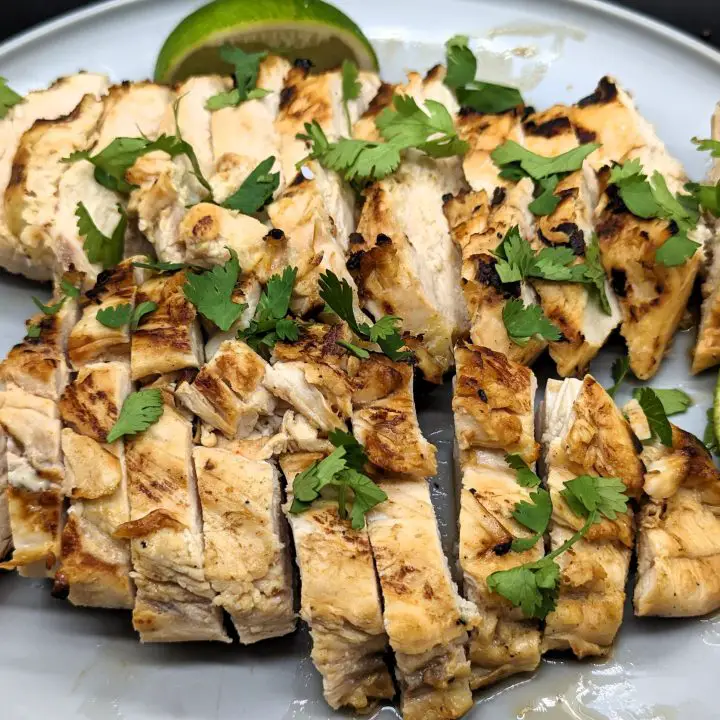 Grilled Citrus Chicken
Additional Time:
15 minutes
A delicious, citrus flavored dish, perfect for that mid-week summer meal or BBQ.
Ingredients
3.5 lbs. of chicken breast, boneless and skinless
3/4 cup of pineapple juice
1/2 cup of lime juice
2 tsp of salt
1/2 tsp of cayenne pepper
1/4 cup of olive oil
Instructions
Trim off any excess fat or skin
Combine the ingredients, mix and then all to a Ziploc bag
Place the chicken in. For maximum flavor marinade for 3-4 hours or longer. A minimum of 30 minutes if short on time
Prep grill for 400° and cooking over direct heat. Wipe grates down with vegetable oil prior to putting chicken on.
Grill for about 7-8 minutes on each side or until the breast reaches an IT of 160°.
Let rest for about 15 minutes. tented with foil
Slice and serve
Notes
If you don't have pineapple juice, you can substitute it with 1/3 cup of lemon juice and 1/3 cup of orange juice.
Nutrition Information:
Yield:

8
Serving Size:

1
Amount Per Serving:
Calories:

404
Total Fat:

14g
Saturated Fat:

3g
Trans Fat:

0g
Unsaturated Fat:

10g
Cholesterol:

169mg
Sodium:

729mg
Carbohydrates:

4g
Fiber:

0g
Sugar:

3g
Protein:

62g