Grilled honey BBQ salmon is a mouthwatering dish that combines the flavors of the grill with the sweet and tangy taste of honey barbecue sauce. This delectable recipe offers a delightful twist to traditional grilled salmon, as it adds a sticky glaze that caramelizes beautifully over the fish. Whether you are hosting a summer cookout or simply looking for a quick and healthy dinner option, this article will guide you through the steps to create perfectly grilled honey BBQ salmon that will leave your taste buds craving for more.
BBQ Salmon Glaze Recipe
So we keep this glaze recipe incredibly easy! Why remake something when you can enhance something using fewer ingredients. Measurements are all in the recipe card.
BBQ Sauce (Sweet Baby Ray's was my choice)
honey
hot sauce
minced garlic
We are going to combined these honey glaze ingredients in a small pot and simmer over a low heat until the honey has been mixed in well with the other ingredients and you have a nice, thick honey glaze. Once mixed you can remove from heat and set to the side while you finish your other preps.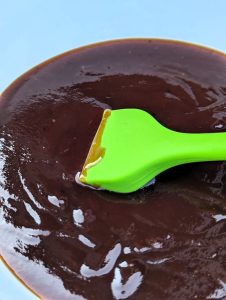 Grilled Honey Glazed Salmon
First thing you want to do with the fillets is, if using frozen fillets, defrost them. You have two options, overnight in the refrigerator or in a cold water bath for 10 to 15 minutes. If you are using fresh fillets, there obviously is no reason to worry about defrosting and you can move to prepping the grill.
Before you start the grill, wipe the grate down with some vegetable oil, or quickly hit the grates with some cooking spray. This will help prevent the fillets from sticking to the grates. While the grill is getting up to a temperature of 350°, we can start to prep the fillets for the grill.
The fillets can be patted dry with a paper towel, and then we can take our homemade honey BBQ glaze and generously coat the fillets. Its up to you if you want to do both sides or just the top side, I did both sides. The more of that delicious honey glaze you can on those fillets the better. Save a little so you can recoat while on the grill.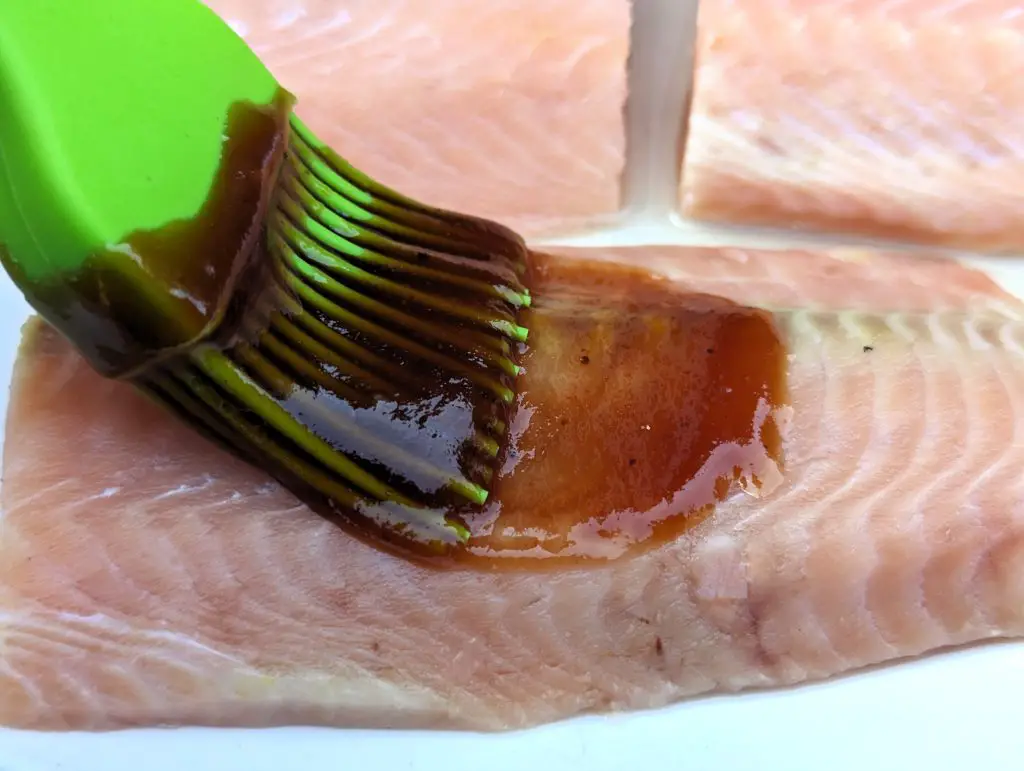 Once you have the fillets dripping with that honey BBQ glaze, we can get them on the grill. I did this recipe on my Weber gas grill, which for a weeknight dinner makes this quick and easy. When moving the fillets to the grill, we are going to place them over direct heat. The direct heat will make this a quick cook and have us eating a delicious meal in only a matter of minutes.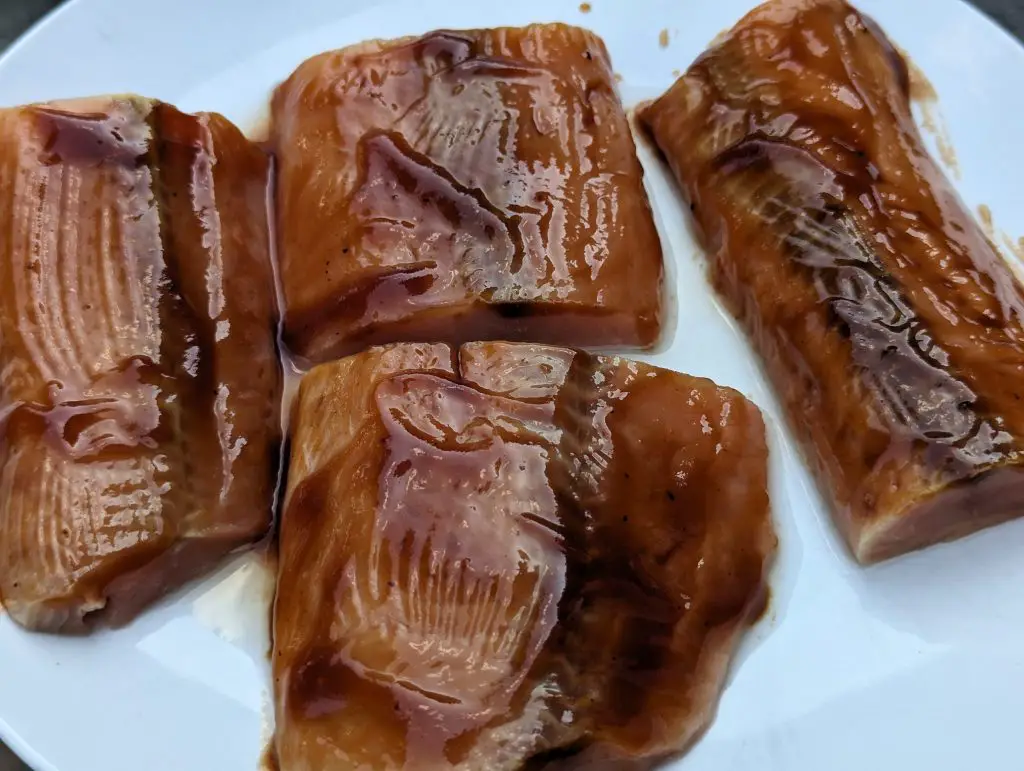 Once the salmon is on, it will be a simple task of 3-4 minutes on each side of the fillet, a little bit of glaze on each side. You want the IT of the salmon to hit 145° before pulling it off the grill. 3-4 minutes on each side, over direct heat should get you there.
Need a probe to get a good read on your IT, try the ThermoPro TP19H. A quality unit and fits the budget.
We are going to pull the fillets and prepare to serve them at this point. When garnishing, you can top with some green onions or sesame seeds. Start to finish this is a quick and easy recipe that you can do on the grill any day of the week.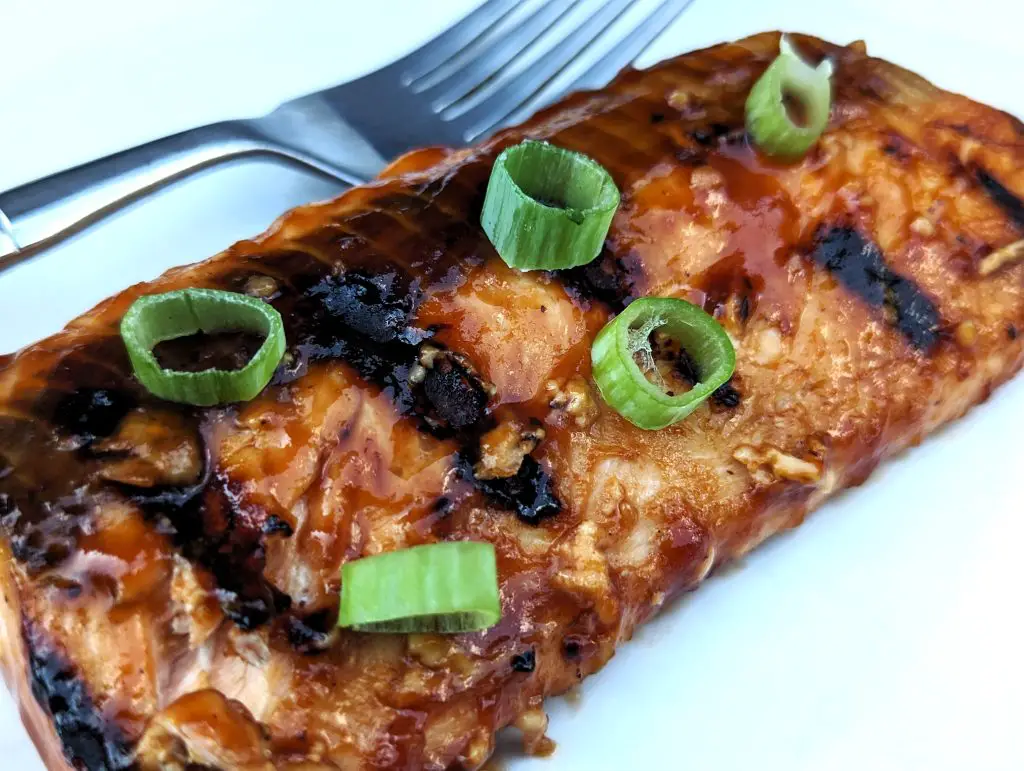 Concluding Grilled Honey BBQ Salmon
Grilled honey BBQ salmon is a delicious and nutritious dish that combines the flavors of the grill with the sweetness of honey and tanginess of barbecue sauce. This versatile dish can be enjoyed as a main course or added to salads, tacos, or sandwiches for a burst of flavor. With its numerous health benefits and rich omega-3 fatty acids, it's an excellent choice for those looking to incorporate more seafood into their diet. Whether you're hosting a backyard cookout or simply craving a flavorful meal, grilled honey BBQ salmon is sure to satisfy your taste buds and leave you wanting more.
Thanks for being here and checking out this Grilled Honey BBQ Salmon recipe. I hope you enjoy it! We always appreciate comments, 5 star recipe rating and social media shares. As always, keep that smoke rolling!
If you are looking for some other recipes for the grill, here are a few you may enjoy:
This post contains affiliate links. If you use these links to buy something I may earn a commission.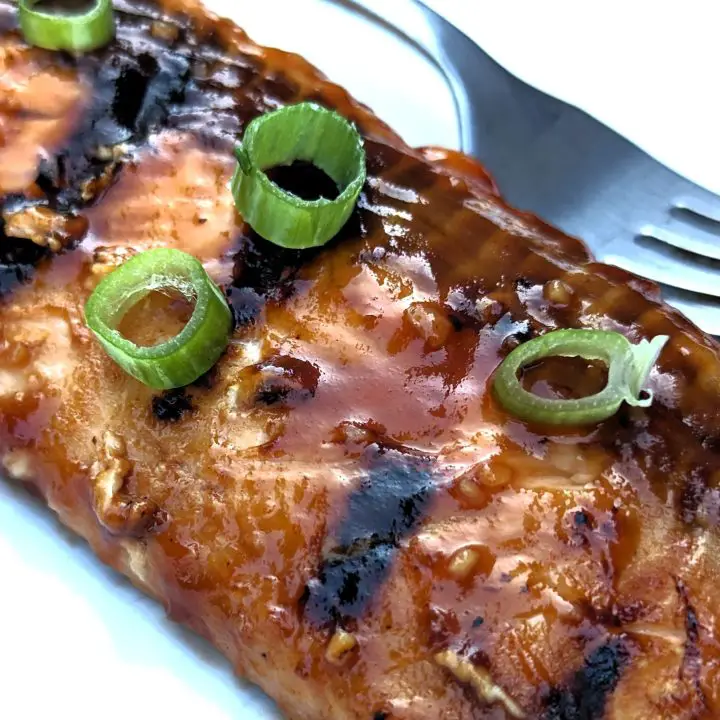 Grilled Honey BBQ Salmon
Ingredients
1 lb. of salmon fillets (approx. 4 fillets)
1/2 cup of BBQ Sauce (Sweet Baby Ray's was my choice)
1/4 cup of honey
1 tsp. of hot sauce
1/2 tsp. of minced garlic
1 cup of chopped scallions
Instructions
If using frozen fillets, defrost overnight in the refrigerator or in cold water prior to grilling
Combine the ingredients in a small pot and simmer over low heat whisking for about 5 minutes
Start grill for 350° and wipe down the grate using vegetable oil
Coat the fillets with the honey BBQ sauce, both sides, saving some to brush on while grilling
Place on grill and grill over direct heat for about 3-4 minutes on each side
Brush on additional honey BBQ sauce while grilling
Grill until it reaches a safe IT of 145°
Garnish with some green onions and serve
Nutrition Information:
Yield:

4
Serving Size:

1
Amount Per Serving:
Calories:

368
Total Fat:

14g
Saturated Fat:

3g
Trans Fat:

0g
Unsaturated Fat:

10g
Cholesterol:

71mg
Sodium:

437mg
Carbohydrates:

34g
Fiber:

1g
Sugar:

30g
Protein:

26g