This recipe is a simple yet amazing way to make smoked pastrami using corned beef. Next time you are out buying some corned beef (probably around St. Patrick's Day) grab an extra one or two so you can make some smoked pastrami. This recipe will make you some fantastic New York City style smoked pastrami sandwiches.
What Is Pastrami?
The cut of beef for a pastrami these days may usually come from the beef brisket cut but that is not the only cut of beef that will yield a pastrami. Some of those other cuts may be  cut called the deckle, a lean, wide, firm shoulder cut, or the navel. Corned beef almost always from the brisket. The real difference in smoked pastrami from corned beef, is how its cooked. Corned beef is usually boiled where a pastrami is smoked and can also be smoked and steamed. There are some other differences but the biggest are cut of beef and how they are cooked.
Homemade Pastrami From Corned Beef
This is likely the most important step of the process for smoking pastrami. Corned beef is loaded with salt so what we want to do is pull that curing salt out. This process is easy, just time consuming. Any curing that was done, we are now going to undo. Take a glass dish, foil tray or Tupperware container and fill it with cold water. Make sure your the corned beef sits flat and can be fully covered in water. A gallon of water should do it for you. Cover it with some foil or plastic wrap and place in the regfrigator.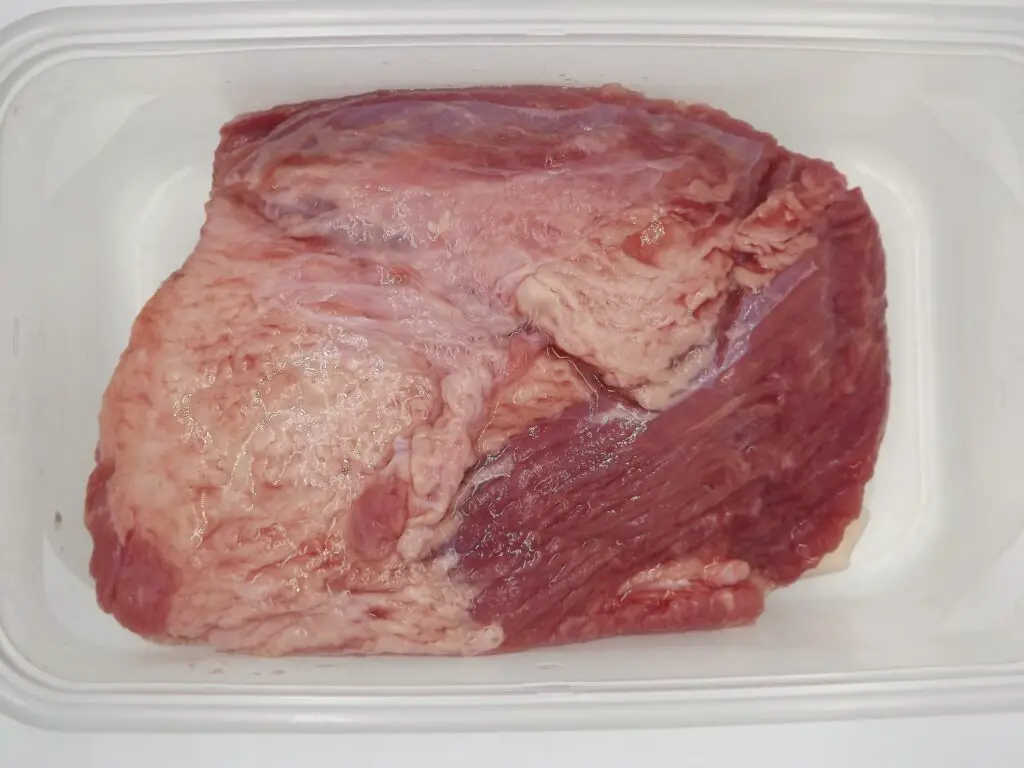 We are not going to add anything to the water, just plain water. The goal will be to reverse brine and pull the salt out. You will let it sit for 12 hours and then change the water out. Refill and put it back in for another 12 hours. If you have a larger corned beef, you may want to do another 12-24 hours but if you are in the 3lb. range, 24 hours of soaking it should work.
After the 24 hours we can pull it from the water and get ready to move to the next step.
Dry Rub For Smoked Pastrami Recipe
While unlikely we would have pulled out all of the salt from the corned beef, we are going to use a salt free rub on the corned beef.
It is a simple but flavor packed recipe. You will need the following ingredients:
3 tbsp. coarse ground black pepper
2 tbsp ground coriander
2 tbsp paprika
2 tsp granulated garlic
1 tsp ground mustard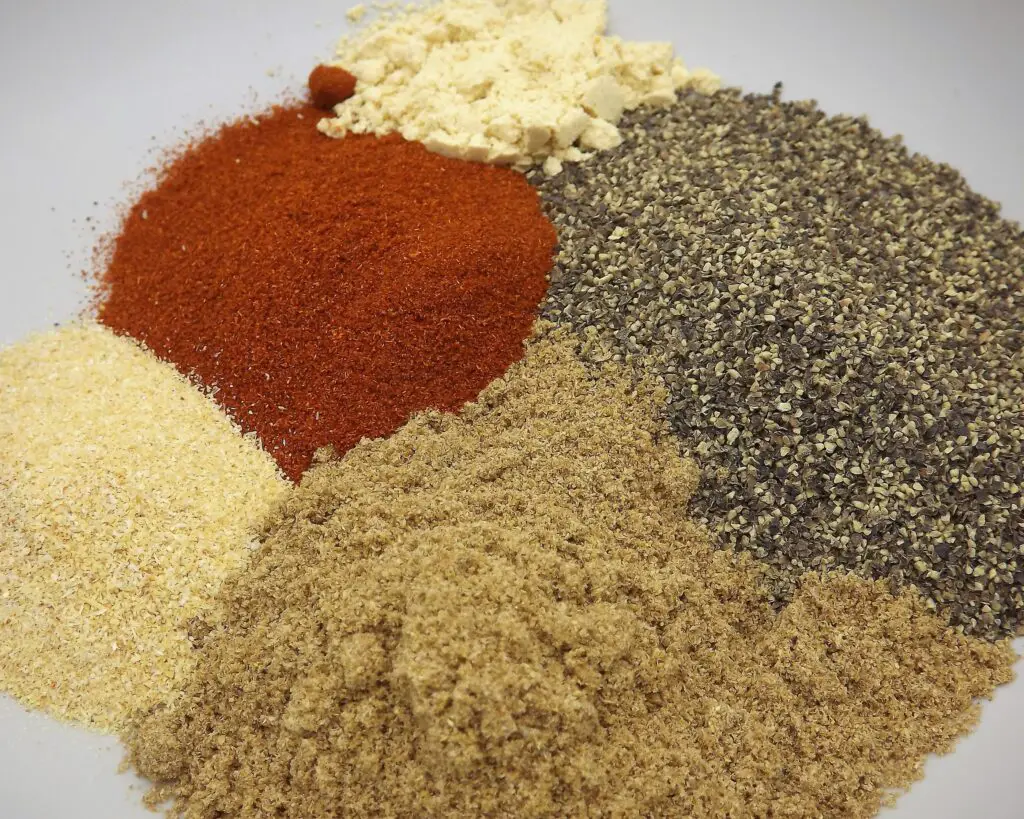 Mix these together well, pat dry the corned beef with some paper towels and you can then coat the corned beef with the rub. If you need a bit of a binder, go ahead and use some olive oil or mustard. After having coated the corned beef we can get it on the smoker.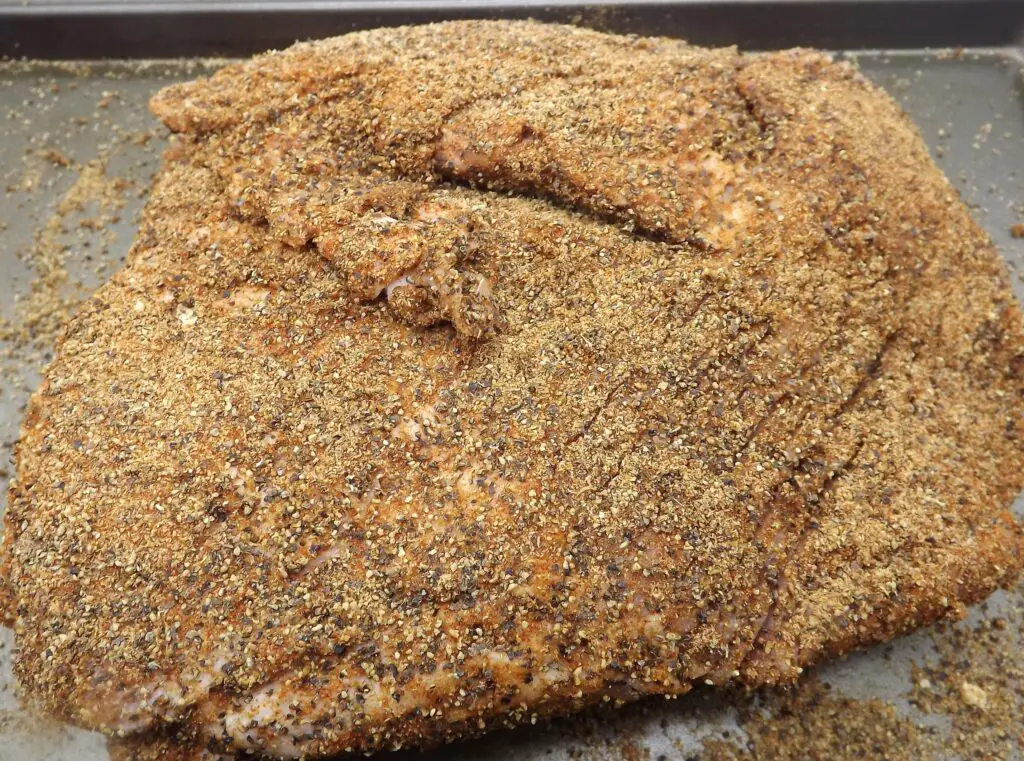 How To Make Pastrami In A Smoker
Making pastrami in the smoker is not that much different that a chuck roast or some other cut of meat. You are going to set the smoker to 250°, I used apple wood for this recipe. Once you have it on, there is not much you need to do. You will take it to an approximate internal temperature of 175°. Once there, you should have some nice bark on the meat and at this point you will want to wrap it.
If you are looking for a great probe that is affordable, try the ThermoPro TP20.
When taking corned beef to pastrami you will hit a bit of a stall, as you would other meat and wrapping will help push through the stall. I used butcher paper when wrapping. You are then going leave it on the smoker until the internal temperature reaches 190° and at this point you can pull it. Let the pastrami rest, either left in the wrap or tented with foil, for about 30 minutes before slicing. After the rest period, you can slice and serve.
How To Serve The Best Smoked Pastrami Recipe
I enjoy my pastrami served on rye bread, topped with some swiss cheese and Russian dressing. Deli style mustard is another great option if you are looking a substitute for the Russian dressing. Other traditional options for serving with pickle and/or sauerkraut.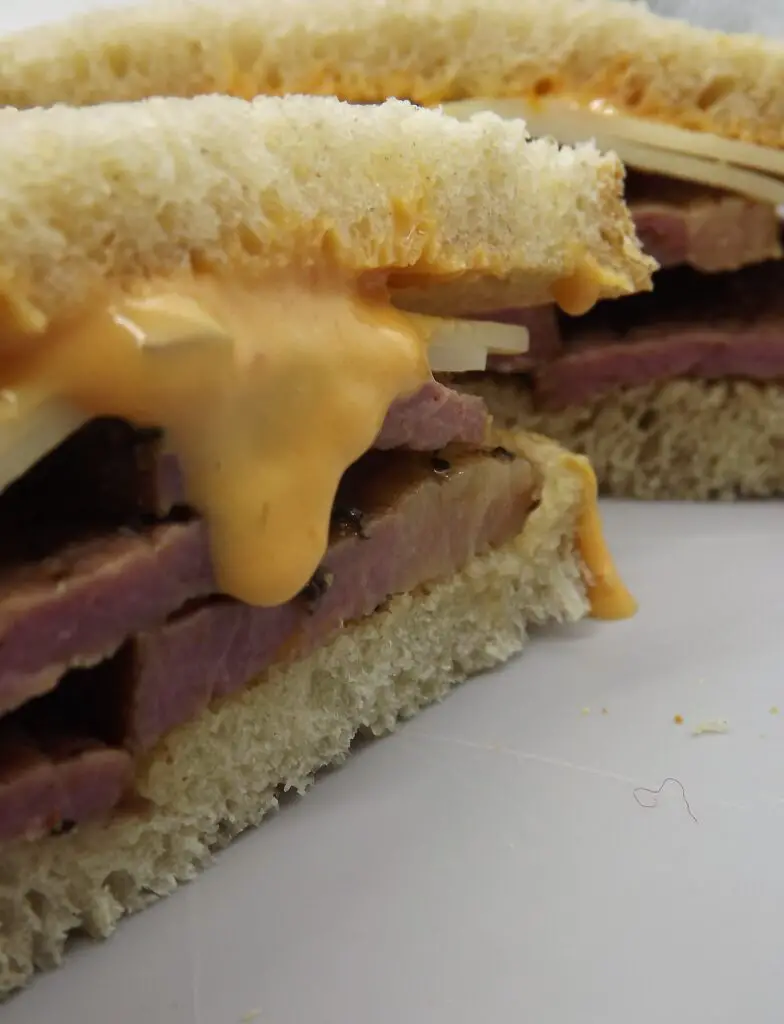 Thanks for being here and checking out this Smoked Pastrami Using Corned Beef recipe. I hope you enjoy it! We always appreciate comments, 5 star recipe rating and social media shares. As always, keep that smoke rolling!
If you are looking for some other recipes, here are a few suggestions:
This post contains affiliate links. If you use these links to buy something I may earn a commission. Thanks!
Smoked Pastrami Using Corned Beef
Additional Time:
30 minutes
Next time you are out buying some corned beef, you will have to buy an extra one so you can make some delicious smoked pastrami.
Ingredients
Rub
3 tbsp. coarse ground black pepper
2 tbsp ground coriander
2 tbsp paprika
2 tsp granulated garlic
1 tsp ground mustard
Instructions
soak in water for 24 hours, changing the water once
Set smoker to 250° using apple wood
Coat with rub and place on smoker
Smoke until about 175° and wrap
Smoke until 190° and pull
Let rest for about 30 minutes, tented
Slice and serve
Nutrition Information:
Yield:

7
Serving Size:

1
Amount Per Serving:
Calories:

509
Total Fat:

38g
Saturated Fat:

12g
Trans Fat:

0g
Unsaturated Fat:

20g
Cholesterol:

191mg
Sodium:

1894mg
Carbohydrates:

5g
Fiber:

2g
Sugar:

0g
Protein:

36g