If you're looking for a way to add some sweet and smoky flavor to your next BBQ, look no further than honey bourbon BBQ sauce. This tasty condiment adds a unique twist to classic grilled meats like chicken, ribs, and brisket. With its blend of the bold flavors of bourbon and the natural sweetness of honey, this versatile sauce is perfect for both marinating and basting your favorite cuts of meat. In this article, we'll explore the history of honey bourbon BBQ sauce, how it's made, and some creative ways to use it in your cooking.
Ingredients For Honey Bourbon Sauce Recipe
A simple set of ingredients for our sweet bourbon barbecue sauce recipe. that as a best practice is to gather first and start with the cooking.
Here is that you will need (measurements are in the recipe card)
Bourbon (I used Knob Creek, but when making a Kentucky bourbon BBQ sauce recipe, anything like a Jack Daniels, or Four Roses works as well)
Honey
Brown Sugar
Apple Juice
Ketchup
Worcester Sauce
Cayenne Pepper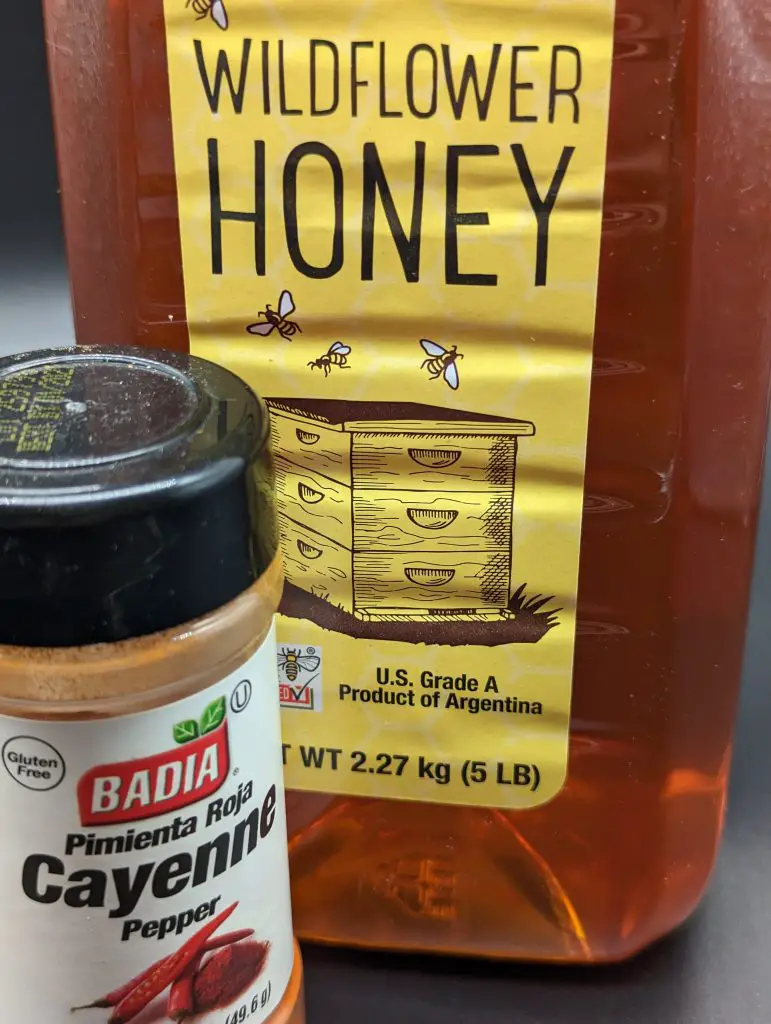 Gather these together and we will start making the sauce but one note before we get started. For those that may be asking about the alcohol content, when simmering most if not all should burn off. You should not run into any issues with an alcohol heavy BBQ sauce.
How To Make Honey Bourbon BBQ Sauce
You will need a small pot that we are going to use to combine your ingredients over low heat. I call for cayenne pepper in this recipe for a touch of heat. I will say what I call for gives it just a touch of flavor but does not overwhelm the other ingredients we are using. If you want some additional heat to the sauce I would suggest adding 1/8 – 1/4 teaspoon of cayenne pepper at a time.
Measure out each ingredient and place it in the pot. Once you have added everything you can start to simmer over low heat. You will probably let this simmer for about 15-20 minutes or until you see it start to thicken up.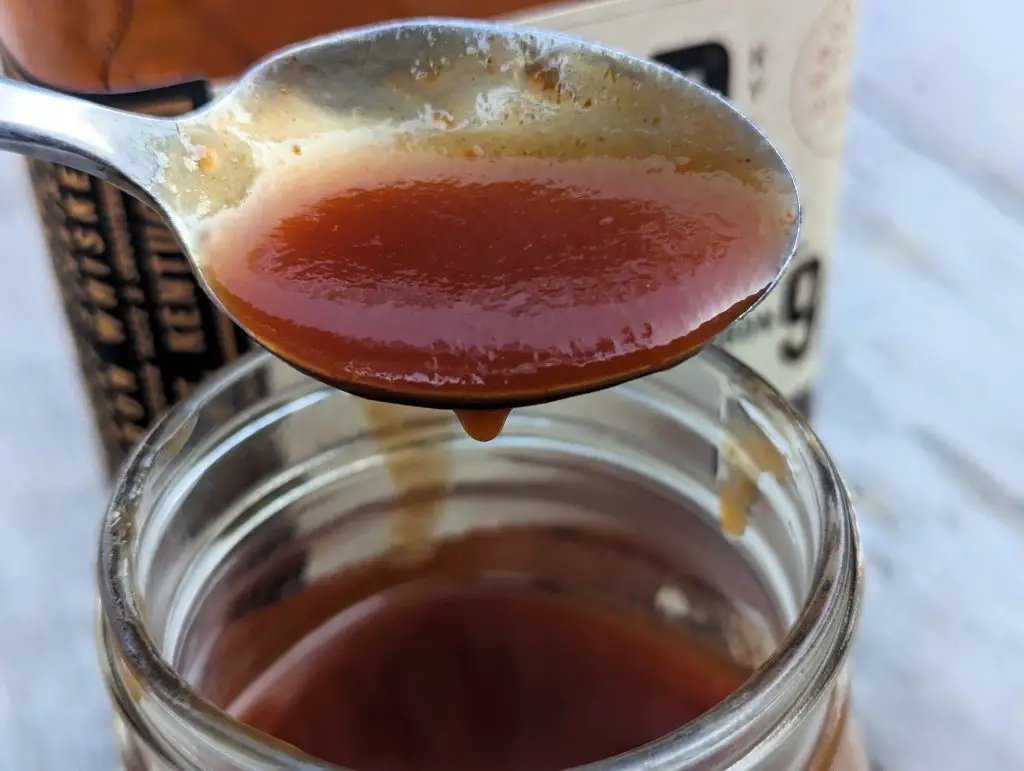 After it has thickened up, remove from heat and let it cool down. After it's cooled to room temperature you can serve. If you are looking to make this recipe in advance store in a mason jar and it should hold for about 2 weeks that way.
Wrapping Up Honey Bourbon BBQ Sauce
Thanks for being here and checking out this honey bourbon BBQ sauce recipe. I hope you enjoy it! We always appreciate comments, 5 star recipe rating and social media shares. As always, keep that smoke rolling!
Looking for some other recipes to use this sauce on or some other dry rub recipes, here are some suggestions:
Need a probe for the meat you are smoking or grilling? Try the ThermoPro TP20, its a great unit and budget friendly.
This post contains affiliate links. If you use these links to buy something I may earn a commission.
Honey Bourbon BBQ Sauce
A smooth and delicious BBQ sauce that makes for a great compliment to anything BBQ.
Ingredients
1 cup of Bourbon
1.5 cups of ketchup
1/3 cup brown sugar
1/4 cup apple juice
2 tbsp. of Worchester sauce
1/4 tsp. of cayenne pepper
1/2 cup honey
Instructions
Add all the ingredients into a small pot and let simmer over low heat
Continue stirring for about 15 minutes
After about 15 minutes or when the sauce has thickened, remove, let cool and serve
To store to later use, place into a mason jar, seal tightly and refrigerate up to 2 weeks
Nutrition Information:
Yield:

10
Serving Size:

1
Amount Per Serving:
Calories:

115
Total Fat:

0g
Saturated Fat:

0g
Trans Fat:

0g
Unsaturated Fat:

0g
Cholesterol:

0mg
Sodium:

344mg
Carbohydrates:

31g
Fiber:

0g
Sugar:

28g
Protein:

1g