Memorial Day is a day to honor and remember those who have given their lives in service to our country. As the unofficial kick off to summer, it's also a time for family gatherings, backyard barbecues, and outdoor celebrations. If you're planning a Memorial Day cookout this year, there are plenty of ways to make it fun, festive, and meaningful. From classic burgers and hot dogs to creative twists on traditional dishes, there are endless possibilities for creating a memorable meal that pays tribute to the brave men and women who have made our freedom possible.
In this article, we'll share some simple Memorial Day cookout ideas that will help you create an unforgettable event that honors our nation's heroes while enjoying good food with loved ones.
Appetizers For Your Memorial Day Menu
Whether you're having a backyard barbecue or hosting a Memorial Day picnic in the park, appetizers are an essential part of any Memorial Day menu. Here are some delicious ideas to get you started.
Stuffed Mini Peppers
Stuffed Mini Peppers are great on the grill, super easy to make and only require a handful of ingredients.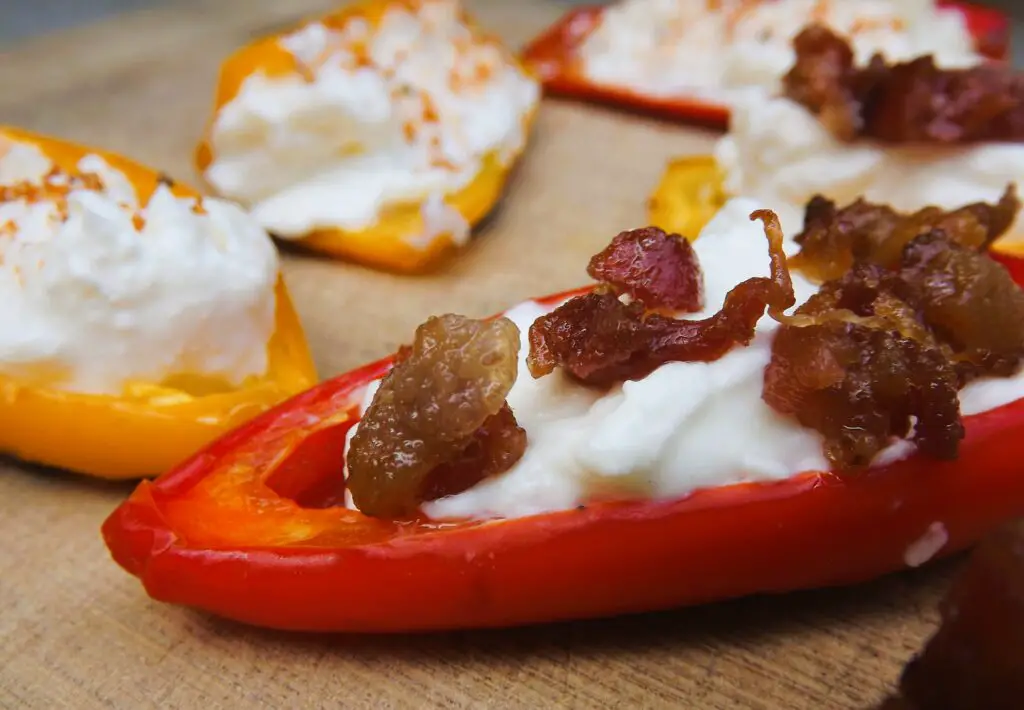 Smoked Cream Cheese
Smoked cream cheese is a great blend of cream cheese and spices. Incredibly easy to make, this will be a real treat for your guests on this holiday weekend.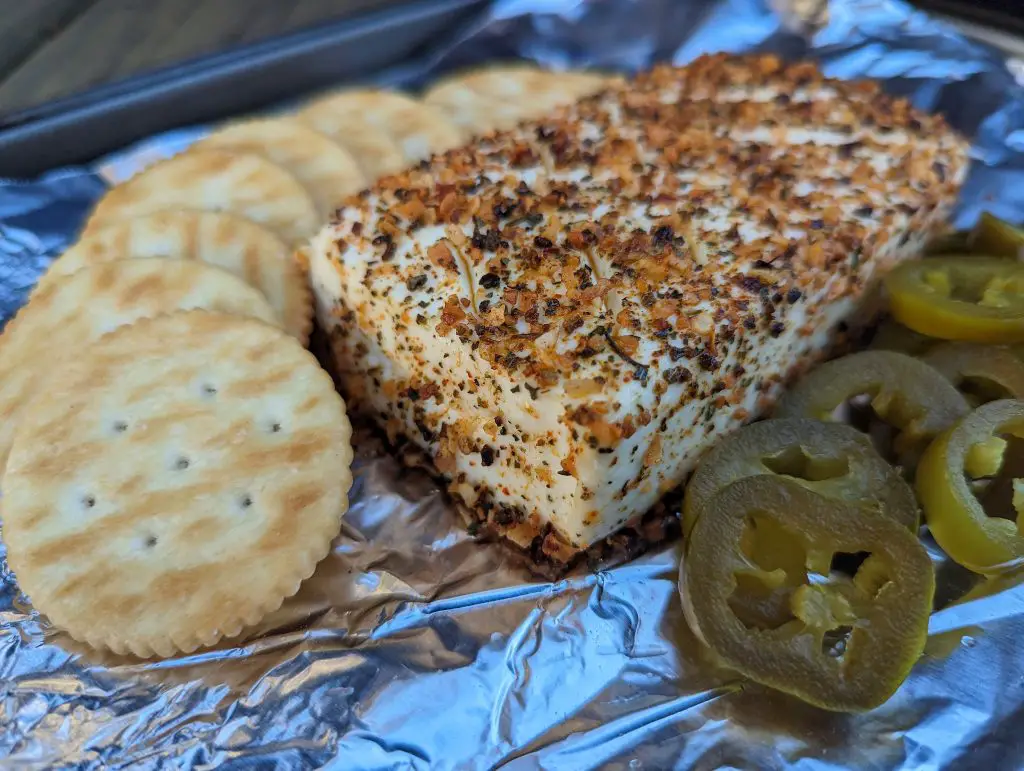 Smoked Pork Nachos
Smoked pork nachos are a great appetizer. The pork can easily be made ahead and the nachos, with a kick from sliced jalapenos, and the smokey flavor will make this dish in high demand.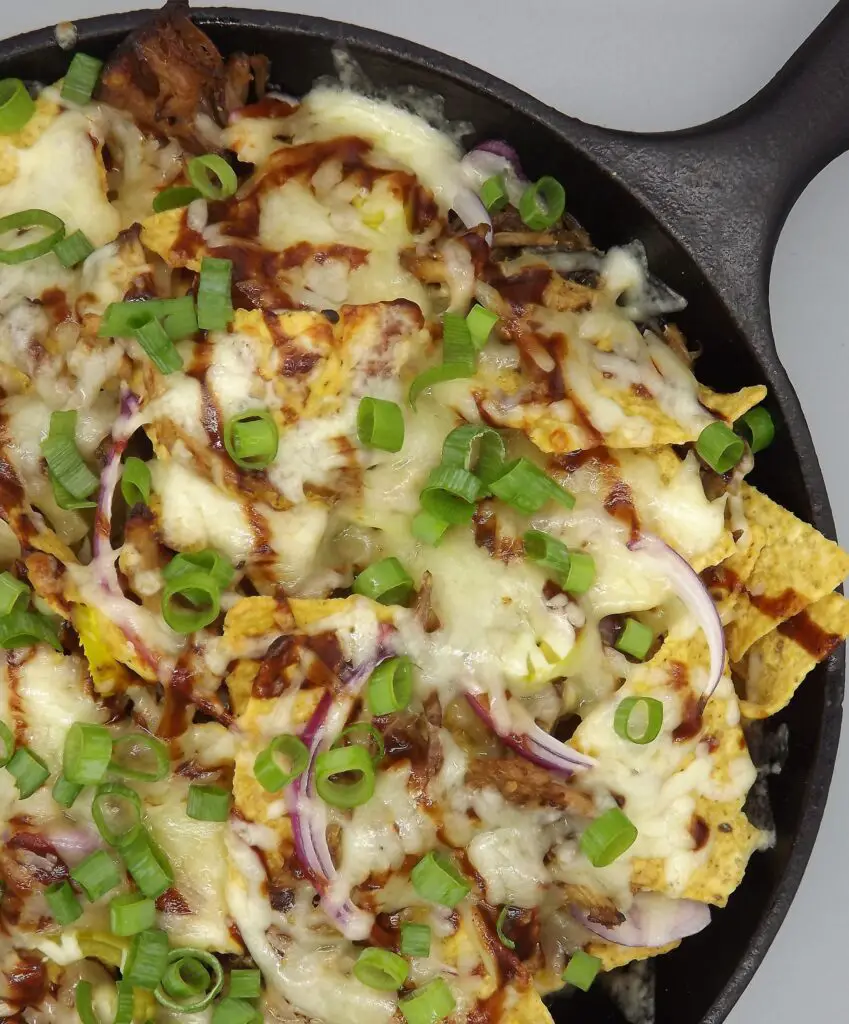 Smoked Chicken Wings
Smoked chicken wings are an amazing Memorial Day recipe for your cookout. Done in such a way that you will think you these are grilled chicken wings, straight off the grill and not the smoker, be sure to make plenty because they will go fast!
Side Dish Recipes For Memorial Day
If you're planning a Memorial Day cookout or BBQ don't forget about the side dishes! Here are some tasty recipes that will complement any main dish. We provide a variety of sides that range from pasta or macaroni salad to cucumber salads to smoked corn on the cob.
Tzatziki Cucumber Salad
Tzatziki cucumber salad is a cool and refreshing salad that will be thoroughly enjoyed by your guests. The combination of dill and mint will jump off your fork and have you coming back for seconds.
Creamy Greek Pasta Salad Recipe
A traditional Greek pasta salad will be a wonderful compliment to your Memorial Day foods. Made with bowtie pasta and cucumbers, topped with tomatoes, red onions, black olives, and feta, this will be a be a delicious addition to the menu.
TRI COLOR PASTA SALAD WITH HOMEMADE DRESSING
It would not be a complete Memorial Day BBQ menu without a traditional tri color pasta salad. This recipe is made with Genoa salami, fresh veggies, olives, and mozzarella cheese and then topped off with a homemade Italian dressing. Simple, yet incredibly enjoyable!
The Best Loaded Baked Potato Salad
When it comes to Memorial Day food ideas, this is a recipe to indulge in. No one will pass on a loaded baked potato, and this amazing loaded baked potato salad recipe won't be any different. This is exactly what your guests will love about attending your BBQ.
Charred Corn Salsa (Corn Salad)
This makes for an amazing corn salad side dish, an appetizer or is hearty enough it could almost make for a meal all on its own. A versatile but delightful dish that is perfect for that Memorial Day menu.
Grilled Corn In a Cast Iron Skillet
This grilled corn recipe is great as a budget friendly option but gives you a ton of flavor and is logical side to your grilled Memorial Day meals. A simple recipe with frozen sweet corn and a BBQ rub and you have an easy side dish for your Memorial Day Weekend cookout.
Smoked Corn On The Cob
The smoker is already running so why not smoke some corn. It is a great "add on" item and will compliment the rest of your Memorial Day menu. A simple SPG rub makes this a summer classic that everyone will enjoy!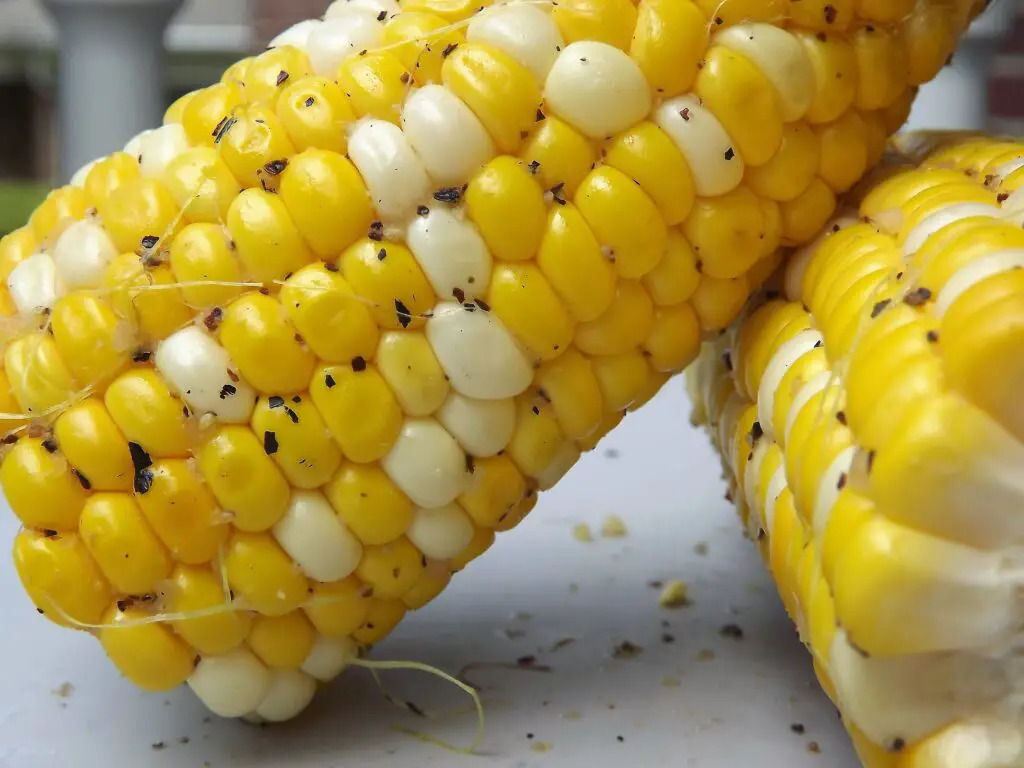 Old Bay Wedges
An easy side dish that everyone will enjoy. These potato wedges can be done in an air fryer or on the grill in a basket. Either way they are easy and turn out amazing.
Main Dishes Memorial Day Menu Ideas
If you're hosting or attending a Memorial Day gathering, one of the most important aspects is the main dish. Here are some delicious ideas on what to cook for Memorial Day main dishes, that will satisfy any crowd.
Simple BBQ Chicken Thighs
When it comes to easy Memorial Day recipes, this is a great option for the grill, that is finger licking good. All you need are some BBQ sauce and chicken thighs. Guaranteed kids and adults will enjoy these thighs.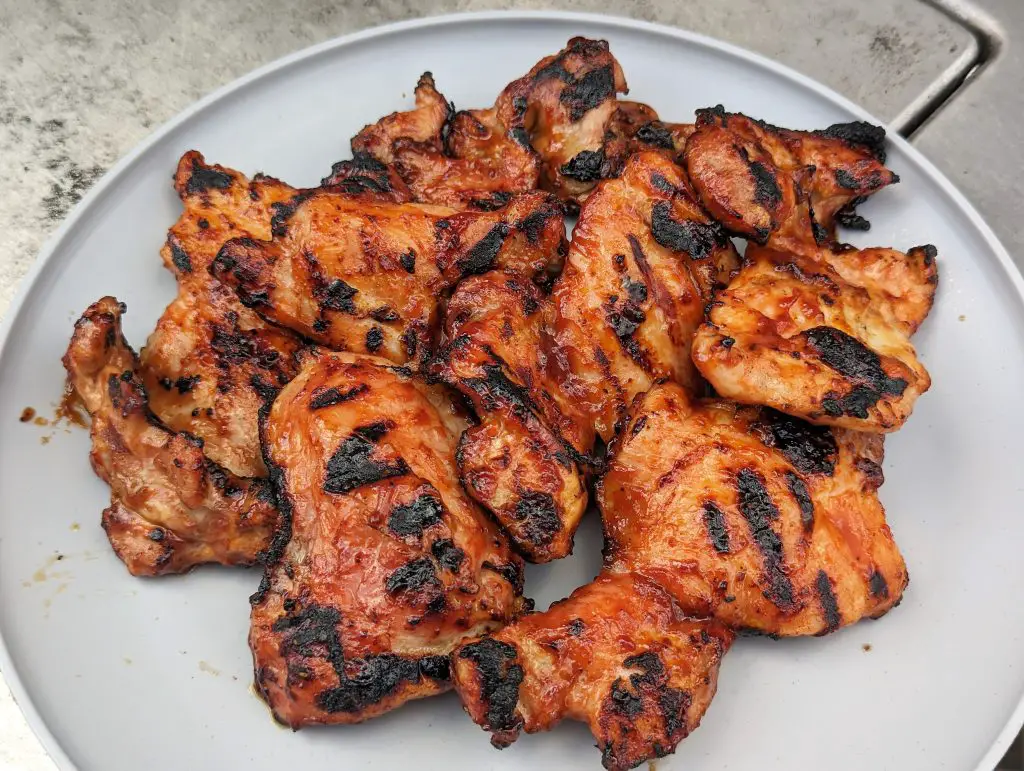 Smoked Pulled Pork Sliders
Maybe you used the smoked pork nacho recipe and have some more pork to use, pulled pork sliders are a great option! No one ever complains about too much pulled pork.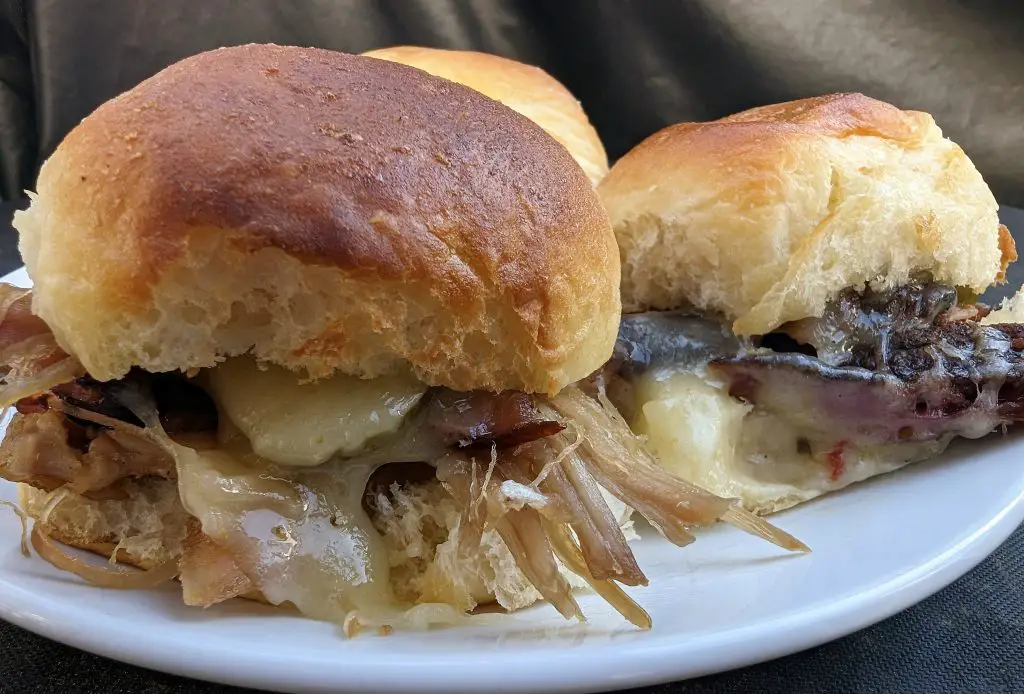 Smoked Chicken Thighs
Whether you are looking for bone in or boneless thighs, there are options available. Both are easy and a delicious combination of BBQ sauce, smoke flavor and BBQ rubs.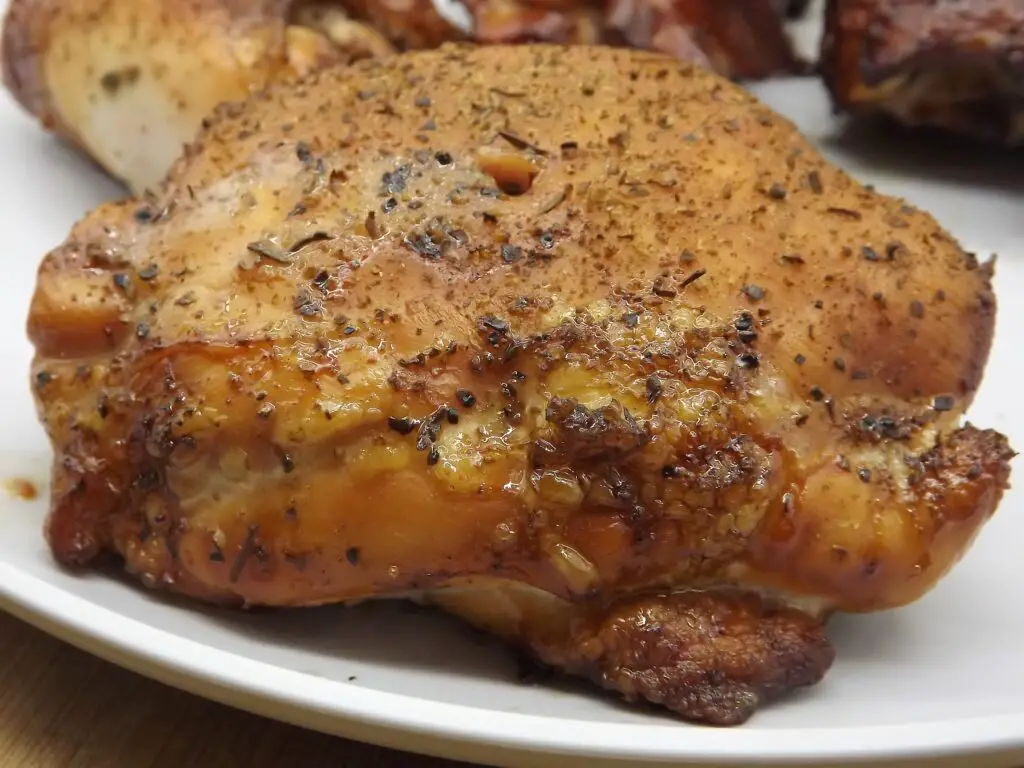 Smoked Pork Loin Sandwich
A quick smoke idea, topped with a tangy mustard dressing gives this a sandwich recipe a punch of flavor that will be the talk of the BBQ. As far as Memorial Day dinner ideas, this recipe will be a nice surprise and something different that you can treat your guests to.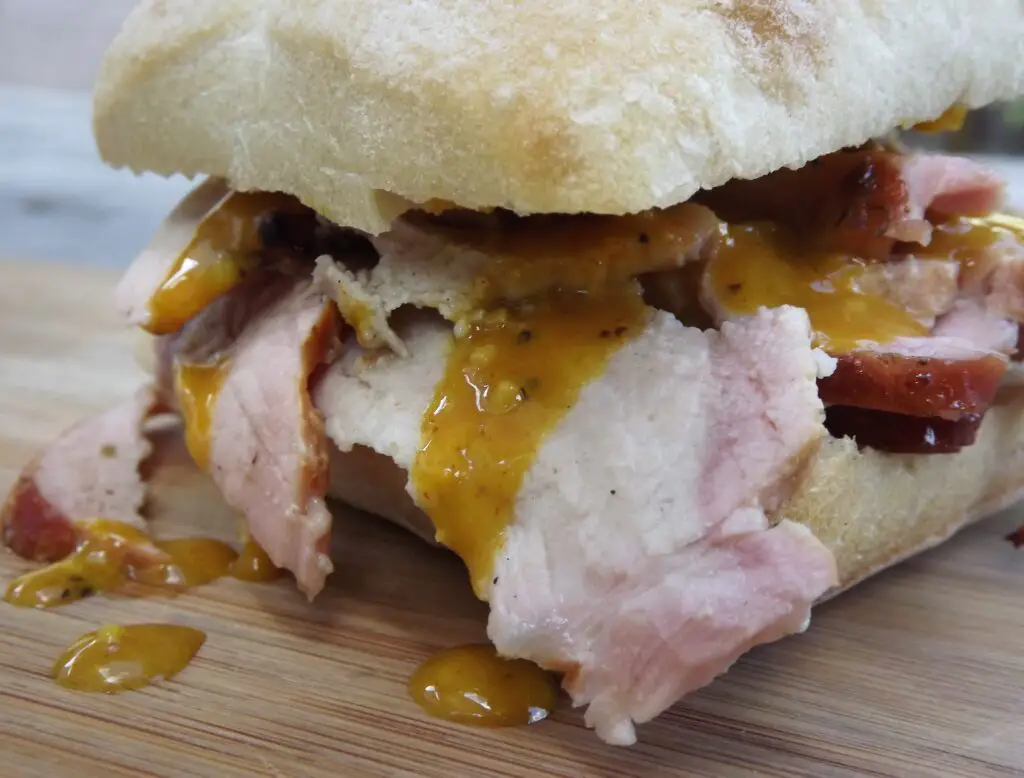 Smoked Whiskey Burgers
It is Memorial Day weekend, you are having a cookout, you need a burger item as one of your Memorial Day cookout recipes. This whiskey infused burger, combined with a smokey flavor and caramelized onions will be a great addition.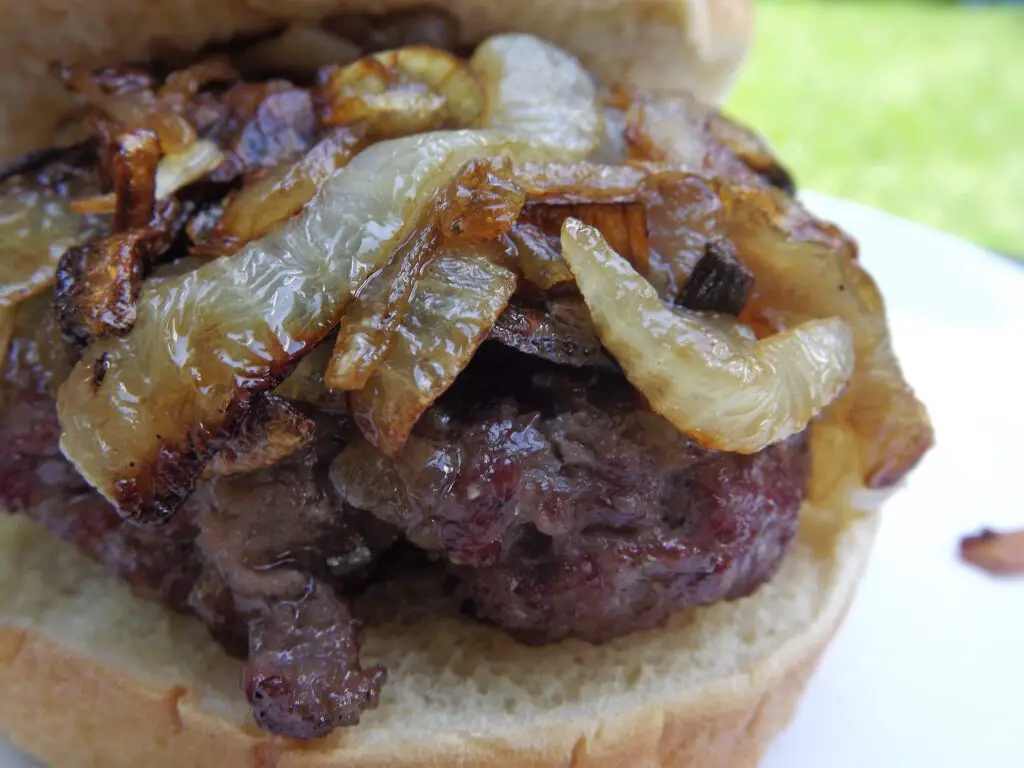 Dessert Recipes For Memorial Day Cookout
No BBQ is complete without some dessert ideas. Whether you want something easy, sweet or healthy we gathered a few desserts, to help you, as you are deciding on your Memorial Day food recipes. Close out that MDW BBQ in style!
Cherry Pie Ice Cream Sandwiches
Four ingredients and you have a sweet and easy dessert treat. These ice cream sandwiches are a great way to wrap up your Memorial Day cookout with friends and family.
Dairy-Free Neapolitan Ice Cream
Maybe you need a dairy free dessert option? This Dairy-Free Neapolitan Ice Cream recipe is exactly what you are looking for! With a basic set of ingredients this is an easy option to satisfy the sweet tooth on MDW!
Fruit Salad with Sprite
Refreshing yet simple is a great way to describe this dessert idea. A healthy way to satisfy that sweet craving as you bring the cookout to a close. This is a recipe kids and adults will enjoy and be coming back for seconds!
Blueberry Pie Recipe
Nothing screams summer, like a blueberry pie. In keeping with the theme of our Memorial Day cookout ideas, this recipe can be done outdoors on the grill. So while dinner is being devoured, in the background you can smell the blueberry pie cooking away on the grill.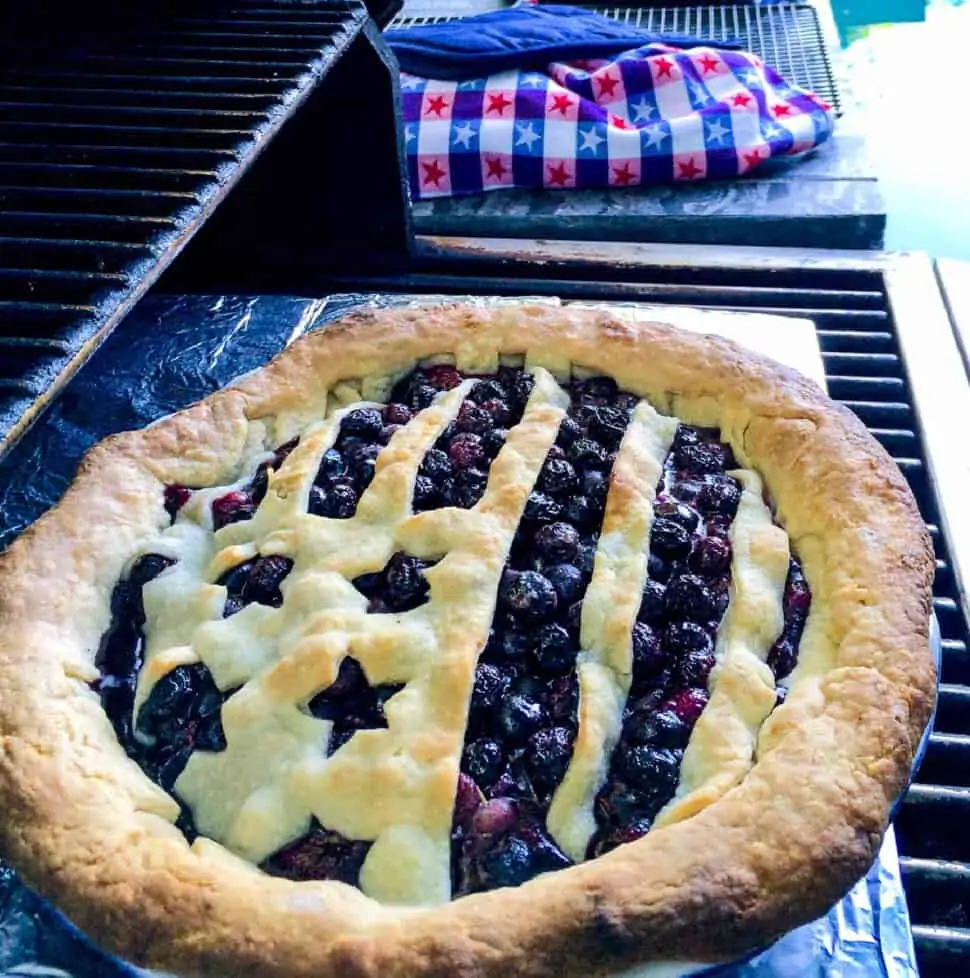 Wrapping Up Memorial Day Cookout Ideas
While Memorial Day Weekend is always looked at as the unofficial start of summer, a long weekend and time for parades and gatherings let us remember it is really a time to remember those that gave the ultimate sacrifice so we can do all those things. So if you are reading this and looking for some easy Memorial Day Cookout Ideas take a moment to remember those we lost.
Zac Brown says it so well in his song "Chicken Fried":
I thank God for my life
And for the stars and stripes
May freedom forever fly, let it ring
Salute the ones who died
The ones that give their lives so we don't have to sacrifice
All the things we love
Thanks for being here and checking out our Memorial Day Cookout Ideas. I hope you enjoy it! We always appreciate comments, 5 star recipe rating and social media shares. As always, keep that smoke rolling!